1. Israel Backs India On Terror From Pakistan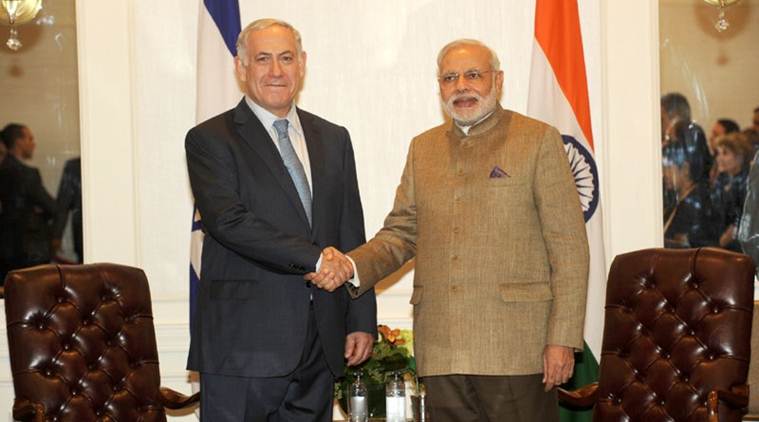 The Modi-Netanyahu summit is going to be like no other and for starters, PM Modi will get a "unique" welcome at Tel Aviv's Ben Gurion airport after he lands on Tuesday afternoon, the reception party will include heads of major religious sects, Israeli officials said. Moreover, Israeli PM Benjamin Netanyahu will not only be part of the receiving party, but he will accompany his Indian counterpart throughout his three days in the country. Israeli officials said this kind of reception is only reserved for the US president as well as the Pope.
Ahead of the meet, Israeli foreign ministry has said that it stands with India against terrorism from Pakistan while adding, "Israel has never hidden the fact that it supports India hook, line, and sinker on the subject of terrorism. We are not asking for a quid pro quo. You have suffered from terrorism from inside India, and not just emanating from Pakistan, which has been seen in recent history." Mark Sofer, Deputy Director General of Israel Foreign Ministry, said, "We feel that India has a right to defend itself against terrorists in the same way as Israel has a right to defend itself from terrorists. We are both suffering from the same scourge. I really don't see any difference between the Lashkar-e-Taiba and the Hamas; I never did and I don't today. A terrorist is a terrorist is a terrorist".
PM Modi will be the first Indian Prime Minister to ever visit Israel and the two nations are expected to strengthen their ties during Modi's three days visit.
2. Pulwama Encounter: Three Terrorists Killed And Three Security Personnel Injured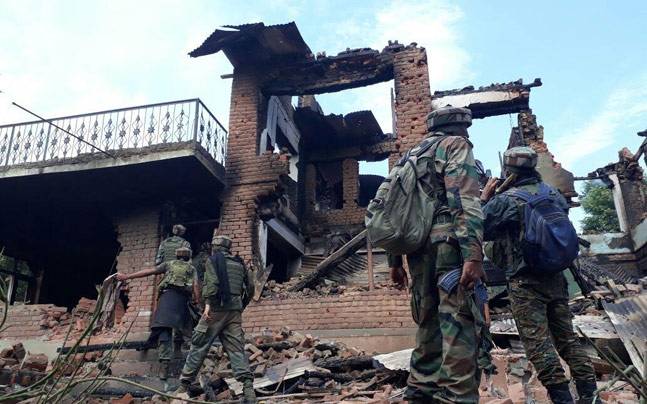 As the Pulwama encounter entered its second day, Indian security personnel from the Special Operations Group Pulwama and 44 Rashtriya Rifles recovered the body of another militant on Tuesday morning, taking the dead militants count to three. On Monday, two of the three militants managed to escape after as locals we disrupting the search operations since Sunday evening. While three jawans have been reported injured, at least ten civilians also suffered minor injuries during the clashes with security forces at the encounter site.
A search operation is still underway in the area to flush out any remaining militants, meanwhile, security forces are executing a separate operation in Ajas area of Bandipora district and have begun to cordon the area after receiving intelligence input about the presence of terrorists in the district.
3. China Naval Vessels Unusually Active In Indian Ocean Amid India-China Standoff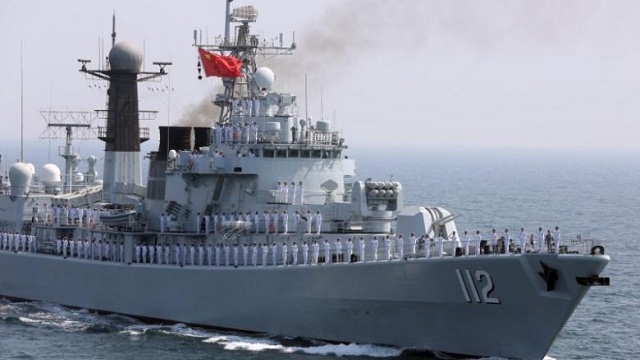 Amid a month-long stand-off between Chinese and Indian troops near the Sikkim-Bhutan border, Chinese naval vessels being docked at Karachi as well as "unusual" activities in the Indian Ocean have raised an alarm for the PM Modi Led Government. In the past two months, Indian Navy's satellites, maritime surveillance aircraft as well as ships have been keeping an eye on at least 12 Chinese naval units that are operating in the Indian Ocean Region. These units also include Luyang Class III destroyers. Chongmingdao, which is the Chinese Navy's submarine support vessel that assists the seventh submarine in the Indian Ocean, is also being watched by Indian Navy. Beijing, on the other hand, continues to blame India for the standoff between the two nations, alleging that Sino-India border in Sikkim sector is well demarcated and Indian Army's action in the area is a "betrayal" of the position taken by successive Indian governments.
4. North Korea Fires Another Ballistic Missile Ahead Of The G20 Summit
On Tuesday, North Korea launched another ballistic missile from its western port into the sea off its east coast, South Korea's military has confirmed. The ballistic missile was launched at 0040 GMT from Panghyon airfield, which is about 100 km (60 miles) northwest of the country's capital, Pyongyang, the South Korean military added. The missile flew for about 40 minutes and suspected to have landed in Japan's Exclusive Economic Zone (EEZ), and the Japanese government had strongly protested the move as it clearly violates UN resolutions. The launch comes ahead of the G20 summit on July 7 to 8, where leaders of the United States, South Korea, China, and Japan are expected to discuss steps to rein in the North Korea's nuclear and missile tests.
5. Market Rallies Over GST Momentum, Rupee Strengthens Against US Dollar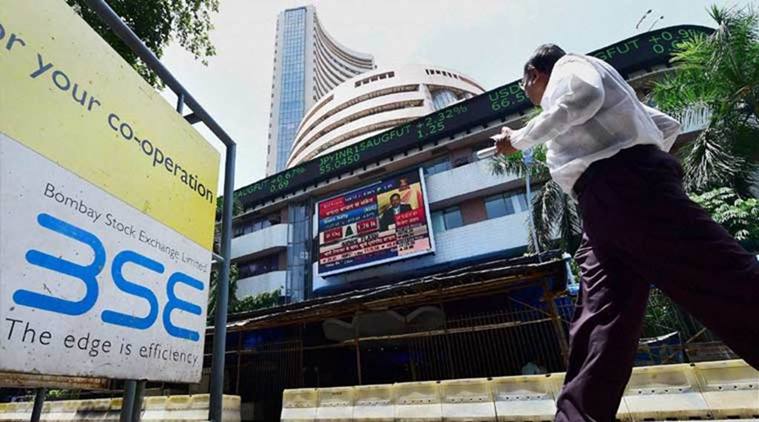 BSE's Benchmark Sensex was trading higher by 131.84 points at 31,353.46 on Tuesday morning which was backed by record closing of the US market, a positive reception of GST and better Asian cues. NSE's Nifty also went up by 35.65 points and strengthened its position above the 9600-mark at 9,650.65. Indian Rupee, on the other hand, rallied against the US Dollar by gaining 9 Paise due to fresh selling of the American currency by exporters and banks. The greenback was valued at Rs 64.79 on Tuesday morning.