Manipur's 'Iron Lady' Irom Chanu Sharmila has ended her fast after 16 years of agitation demanding repeal of the Armed Forces (Special Powers) Act. She will now be joining politics.
While breaking the fast, Sharmila broke down and said that she will never forget this moment.
While making the official announcement that she is ending her agitation, Sharmila said,"I want to join politics as I've been called the Iron lady of Manipur and I want to live upto that name."
Earlier in the day, she was granted bail from a court after she promised the magistrate to break her 16-year-old fast against AFSPA.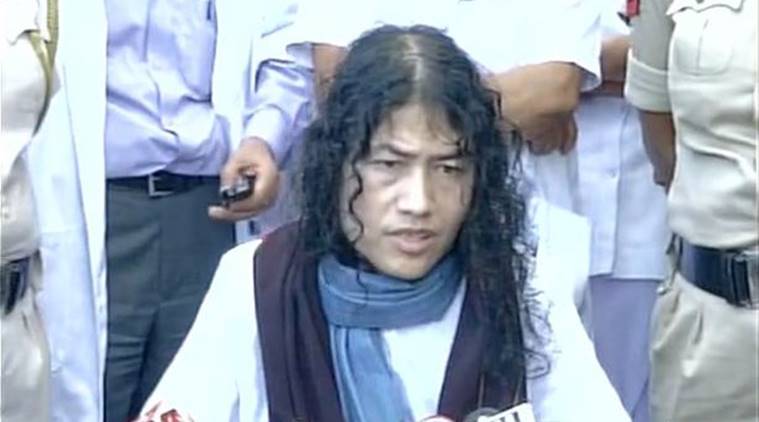 "I have been fasting for the past 16 years, I am ending my fast today. I want to try a different agitation now," Sharmila told the media outside the courtroom today.
"I will contest against the chief minister of Manipur in the upcoming state elections," she added saying that she will repeal Armed Forces Act after registering the win.
Since 2000, Irom Sharmila, the iconic rights activist, has been forcibly fed through a nasal tube to keep her alive. She was being kept at a prison-turned-hospital in Imphal for all these years.
However, her decision to end the fast has disappointed her elder brother Irom Singhajit who said that Sharmila should have consulted him or their mother before taking this big decision.
Notably, many people have urged her to continue her fast while on the other hand radical groups have threatened Sharmila with dire consequences if she ends her fast.
They, reportedly, even warned that some former rebellions, who were elected to the Manipur Assembly, had been assassinated.
Follow us on Facebook, Twitter and Instagram for more updates. Don't forget to like and share. Do tell us your views in the comment box below.
9 August 2016
Rumani