Not the kind of news you'd want to read first up in the morning. And it's definitely not a news that'll kickstart your day with enthusiasm, especially on a weekend- the rosy part of the week that's marked with positivity. But often more days in India are about grieving and national contemplation about the woes that continue to plummet the country to a series of lows.
And therefore, fitting to the gloom that often descends when you scroll past newspapers in hope for reading something bright, the news about a Latvian woman who'd been travelling to India to get treatment for depression was found murdered is the newest downer. But what is peculiarly troublesome in this piece of news is about the woman of Latvian origin having been found beheaded.
The plight doesn't end there. A series of heinous crimes were inflicted upon the deceased- Liga Skromane, 33- who, it is believed had been raped, drugged and even, beheaded. If you were wondering whether life imitated the horrors one was accustomed to seeing in gory movies, then this was the dubious parallel. So far, even as two have been arrested in connection to the harmless one's dreaded killing, several details have emerged regarding the woman.
Liga Skromane, it is believed, had arrived in Kerala along with her sister earlier this year in February. She was of Latvian origin but had been living in Dublin, Ireland along with her partner for a while. Kerala, often delightfully tagged as the God's own country, is replete with several Ayurvedic centres that are renowned for offering holistic treatment to a string of malaise and medical conditions.
Depression, in addition to several other conditions is known to be treated in Kerala among other health anomalies. But what is baffling in the case of Liga Skromane is that suddenly, within weeks of her arrival in one of India's most beautiful tourist locations, went missing, completely unbeknownst to any who knew her. Then finally, when her body was found, it was beyond recognition.
Perhaps this might explain why even upon medical examination no significant breakthrough is being achieved owing to just how decomposed the woman's body was. When Lisa Skromane's body was found near a mangrove forest in Thiruvallam, it was in a decomposed state with the head missing. While two suspects are in custody, it is being suspected whether a case of drug pedalling might have resulted in the crime. Rumours are abound stating that the post-mortem has established the victim was severely drugged and later, beheaded.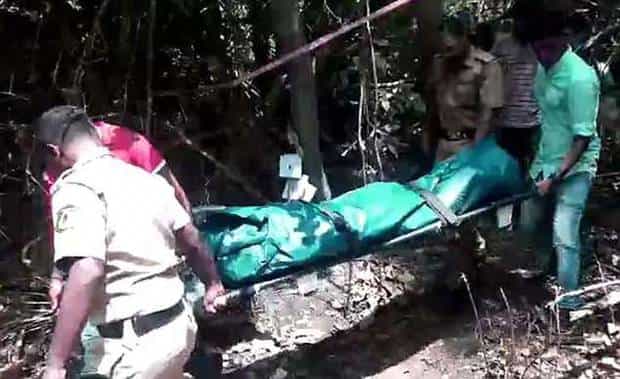 The police suggest that the victim had been drugged into being misled to the area from where her body was recovered, eventually. If this isn't a shocker, cold-blooded one, then one wonders what is? Incidences like these further highlight the plight of foreign tourists. Think we're being silly? Read up on statistics on both local cases of rape and torture and those of the others? What is rather shocking is that a series of incidents- with rapes being reported in the Northern state of Haryana- come within weeks of India approving death penalty for rapes of young minor girls (12 years).