Probably, if you've logged onto Google today and been perturbed by the sight of a gentleman who happens to look a bit like the great Mandela and happened to click on what that doodle is, only then would you have bumped into a man known as Dr. Govindappa Venkataswamy. This is both strange and sudden in the sense that most visitations to his life at this point in time may happen out of a sheer accidental run in a with a strange doodle!
In India, we worship not only Gods or deities, but also cricketers. We respect our film actors and consider them as real heroes in life. A lot less is reserved for those who fall under the tag of unsung heroes. It's almost as if one were to create a colony using a social media article tag, the maximum population in a residential colony in a country renowned for culture, culinary habits, chai, and Cricket, would be that of people who quietly do their good for the society and keep their heads down.
Among such unsung heroes, who probably not the most educated of Indians know about is Dr. Govindappa Venkataswamy. What are some interesting facts about Dr. Govindappa Venkataswamy, who dedicated his life toward eradicating needless blindness?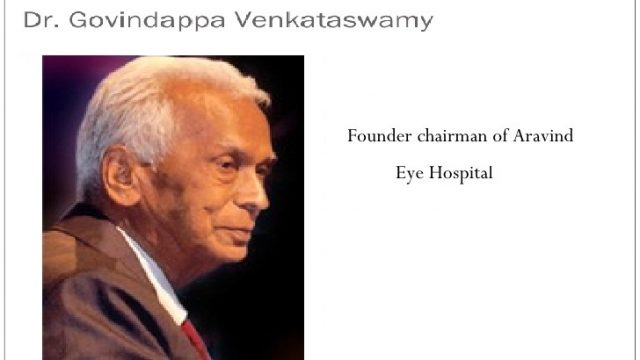 His contribution toward eye-care
Thanks to hospitals such as the revered Aravind Eye Hospitals, India has become one of the most sought-after and widely-recognized eyecare providers in the entire world. And none of that might have been possible had Dr. Govindapppa Venkataswamy not contributed to the effort. A humble man and a mild-mannered individual, one of the greatest facts about Dr. Govindappa Venkataswamy are that he dedicated his entire life toward eliminating needless blindness.
He wasn't given a Bharat Ratna- are you surprised?
We are in an interesting country where cricketers are sermonized, film actors have temples dedicated to them and individuals who cure and if not cure, curb diseases and work toward social-empowerment and collective good are restricted to appreciative articles in the media.
Whether that's just or fair is something one can debate endlessly. But here's something slightly perplexing. Why wouldn't India recognize the late Dr. Govindappa Venkataswamy- whose Aravind hospitals- provide eye-care treatment to millions around the world- is something that perhaps deserves a national discussion and at least, an opinion-piece among the country's so-called literatti!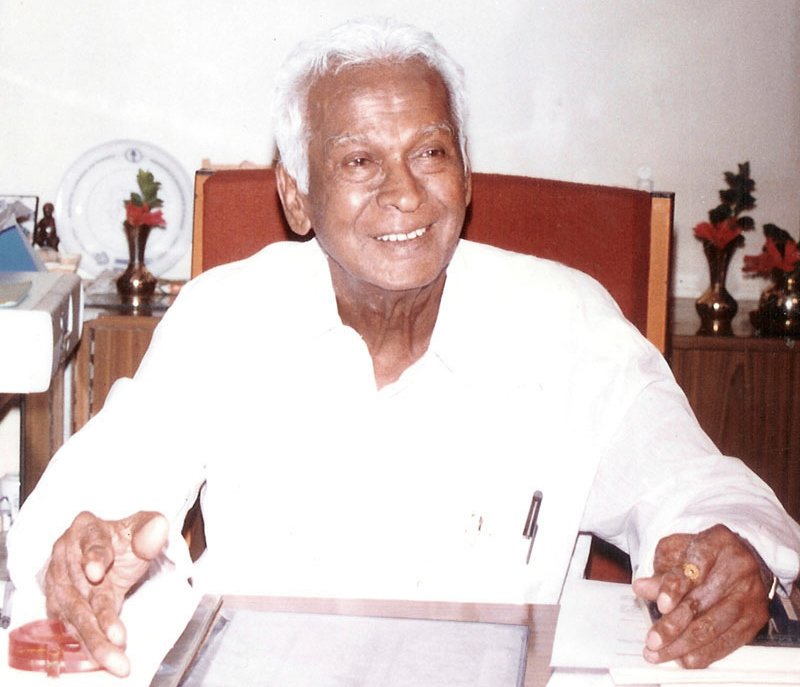 If Sachin Tendulkar had a tennis elbow condition, his fans stayed awake at nights and prayed for his well-being. But then, isn't it a bit shallow on our part to have not cared enough about a man who established an effective treatment model that went on to restore the eyesight of millions?
A world record no one cares about- truth be told!
Dr. Govindappa Venkataswamy-established Aravind Eye hospitals have, so far, seen and treated about 55 million patients and performed close to 7 million eye-surgeries. Yet, the most we remember about this doyen from Tamil Nadu is that he hails from a place that's birthed the IPL's greatest cricket team, probably not more!
A life of suffering, hitherto less-written about
True to many of India's devoted sons of the soil, Dr. Govindappa Venkataswamy's early life was saddled with poverty and financial struggles. Would you believe it that most of his school lessons were written and taught in sand, from the riverbeds of Tamil Nadu?
The eldest of five children, he lost most of his family due to a sheer dearth of doctors in his birth-place. From the onset of 1945 to 1948, overseeing a violent transformation of India as the country moved out from its colonial past, this humble man worked as a physician with the Indian army.
A life dedicated to the nation's service with little reserved for personal affairs
To the end of his time on the planet he graced with an absolute commitment, Dr. Govindappa Venkataswamy never married. And in fact, the medical facility he instituted with painstaking rigour has provided employment to thousands and also happens to be the place where three generations of the doctor's own family have sought vocation, and hence, a livelihood.
If you were looking for the brand ambassador for the phrase unsung hero- you know who that is now- do you? Or let's continue to ignore those who've really brought a difference to the world and stay embedded in the lavish hollowness of cricket and films? Probably this is one of the facts about Dr. Govindappa Venkataswamy and those who spend their lives along these lines!