A movie with its heart at the right place, a story that captures the ferocious courage and determination of an earnest man who wishes, against all odds, to take the aerial route in life (read launching his own airline), happens to be the central plot of an engaging, heartwarming story known as Soorarai Pottru. But is that all? Why is the film trending big time?
The famous Tamil film has only recently entered the bid for the mega Oscar entry and happens to be the central driving force as to why the better part of the film-related searches on the World Wide Web are directing the users to India!
But that being said, the movie still needs to fulfill certain requirements, such as several more votes, in order to actually make it to the next round. And while the final nomination list- as per the news inputs and updated developments- is still subject to more clearances, thus far, the Tamil film is present in the Academy Screening room.
But the fact that the movie has, thus far, become a central talking point is down to the effort of several creative forces. This has, at least, made it compete for the Oscars' bid. And what was a special, unforgettable date for the ensemble cast of Soorarai Pottru, led by one of the famous names in Tamil cinema- actor Suriya Sivakumar, Aparna Balamuarali, and even Paresh Rawal (the mega actor from Bollywood and Gujarati cinema), was the fact that the news of its possible contention for Oscars from India's sable arrived on the 26th of January, the date that marked the nation's 72nd Republic Day!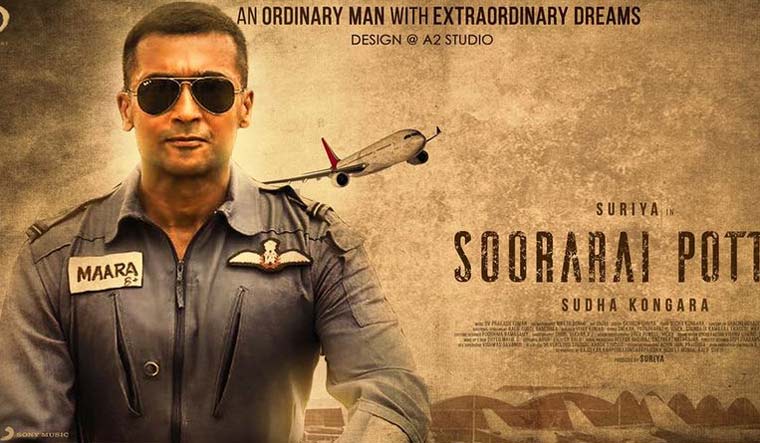 The Tamil film now competing for an entry for the world-famous Oscars has not only made the entirety of India proud but now stands to compete with some of the best motion pictures from around the world.
That being said, what's rather fascinating about the said Tamil film selected for Oscars is the very fact that in the long history of Tamil cinema, Soorarai Pottru has become the first-ever movie to have been released on an OTT platform.
In the glorious race for Oscar recognition, the Tamil film has been selected for multiple categories, including- Best Actor, Best Actress, Best Director, as well as Best Original Score.
Also Read: Upcoming Indian Web-Series 2021
We all know that some of the famous official entries from India toward the revered Oscars happen to be films like Lagaan and Salaam Bombay.
A news report on the developing story happened to publish the following information on the film: while traditional DVD screeners will still be available, this will make Oscars submissions available for screening, evaluation and scrutiny online, especially for those two can handle technology. A welcome move, many would agree, especially as we saw the world shift towards OTT platforms over the last year.