On the count of environmental sustainability, India has been ranked third according to a survey conducted by major global infrastructure provider Refinitiv.
But here's some common truth. We are living amid perplexing times. Much of everyone's focus is toward enhancing environmental sustainability, this being a challenging phase for Nature where man-made ecological spoils have dampened the climate and eroded the blanket of comfort that the environment has always had for us.
As a result, the efforts of corporate and think-tanks is toward maintaining the equanimity of the environment, hence working toward environmental sustainability.
And that's exactly the area that Refinitiv's survey tried to grasp in a study that covered several hundreds of corporate set-ups spread in different parts of Asia.
Apparently, no fewer than 944 companies located in eight different markets across Asia were studied on the basis of their ability to contribute to or enhance environmental sustainability.
Basis of the survey's finding, India has been given rank three in Asia for environmental sustainability. The key to understanding this survey is that the Indian companies- finally ranked three in the country's overall rating- were able to score 63.12, which is a great positive.
This is for the simple reason that the average score of the Indian companies studied as a part of the Refinitiv survey implies that India has scored slightly better than the average score where the regional average is concerned.
The regional average, according to the survey, stands at 62.34 points.
Now that said, one might be curious to know that which other geographies in Asia were able to outscore India in terms of their contribution toward environmental sustainability efforts?
To that note, it's important to note that Hong Kong registered the best overall performance, followed by South Korea. While Hong Kong scored an impressive 70.06, South Korea emerged second with an overall score of 64.57.
The topic of the study was 'Financing a sustainable future in Asia,' as conducted by global financial markets data and infrastructure provider Refinitiv.
A senior leader at Refinitiv happened to share some captivating thoughts pertaining to this study and stated, "with Asia set to lead global economic growth in the coming decade, the region's companies and business leaders will play a prominent role in the sustainable development agenda. As many of the world's most pressing environmental and social concerns, such as climate change and social inequality, reach critical junctures, it is important that companies take their responsibilities seriously."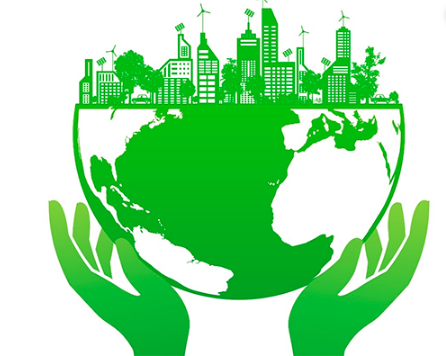 The critical factors that underlined India's study are as follows:
In India, the largest disparity is in resource and waste management, with 92 per cent of Indian companies adopting waste reduction policies, but only 31 per cent having specific waste reduction targets to back up their policies.
But one big positive that must be highlighted, as per the report, is that the Indian companies have made impressive progress in terms of building more ethical supply chains.
Additionally, it's worthwhile knowing that several Japanese companies, as studied in the survey report, have contributed greatly toward biodiversity, while those from Taiwan have fared poorly in this direction.