Diego Maradona became a partner with Kerala's Boby Chemmanur group to form Boby & Maradona Gold Diamond and they have come up with one of the most innovative business ideas ever. The company will play in the retail business of Jewellery in India as well as abroad and they have launched a new mobile Jewellery store in Kerala.
Yes! You read it correctly. The store is designed by India's most popular automobile designer Dilip Chhabria's DC Design. The store is the first of its kind in the country and it has been extensively modified to give it an absolutely enchanting look. The idea is named as 'Parakkum Jewellery' which means  'Flying Jewellery'.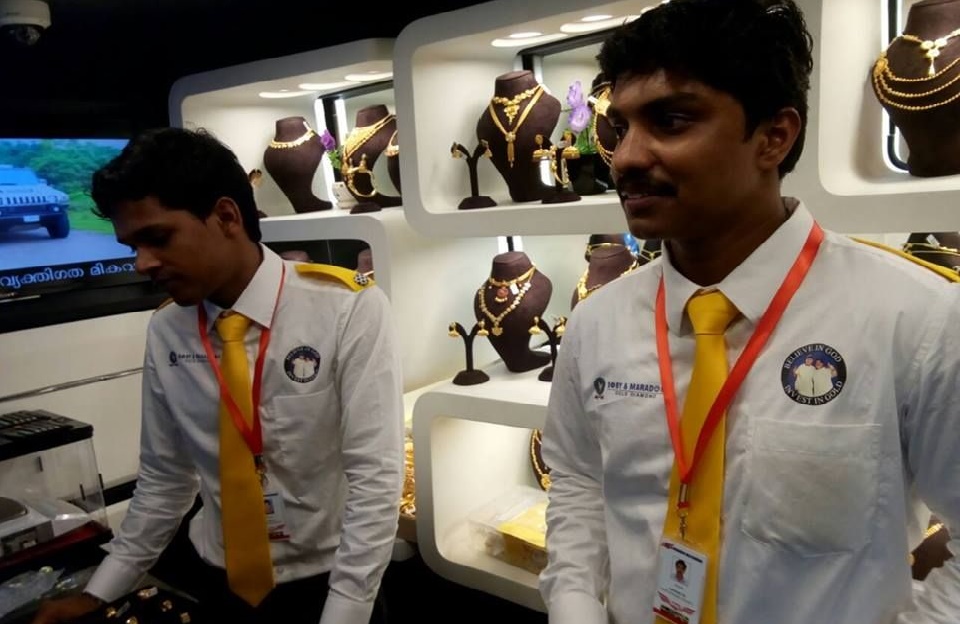 The whole trailer has been given a golden paint theme on the outside keeping the aura of Jewellery in mind and is fully air-conditioned  from inside. The trailer is equipped with advanced security systems and CCTV from inside and its feed is directly connected to the company's head office.

(Video Courtesy: Boby Chemmanur)
It will be a new kind of experience for the consumers since this trailer will arrive on their doorstep and will stay in one district for several days.
Follow us on Facebook, Twitter and Instagram for more updates. Don't forget to like and share. Do tell us your views in the comment box below.
11 July 2016
Avni S. Singh