In a country obsessive about cricket and Bollywood, it's not really fascinating that billionaires do find their place under the sun or should one say in front of curious eyeballs?
And when it's India's billionaires, then one's naturally curious in perhaps the same vigor one notes a latest Shah Rukh Khan release at the box office since they are the movers and shakers of the world who ultimately impact the broader life in general apart from ravishing covers of a Forbes issue and et cetera.
Isn't it?
So while you were always perhaps aware of just who all constitute the elite bracket of entrepreneurial, industrial success, as magnified by their jet-skiing, globe-trotting, firm-buying, business-expanding, stock-propulsive success, and lives, ever wondered about what India's billionaires make on a daily basis?
Ok, let's start with a ballpark figure, shall we?
Well, we both know that this may spiral out of control and result in irrational estimations- isn't it?
So let's dispense with guesswork and understand why is it that India's billionaires are making a mark ever so constantly that they are increasingly being talked about in the same length as one enjoys participating in discussions about cricketers and actors.
According to a finding that pertains to the 2018 figures, India's billionaires' wealth actually rose to INR 2,200 crore a day.
In case, future billionaires in the making are well, more than a bit stunned about how high can they actually reach in their ambitious journey- they need to also make space to factor in a bit of discontent with this finding.
It appears that the powerful figure has also led to a bit of a stir in the online world, of late. There's no reason to doubt that the figure irked among the world's leading charitable organizations, Oxfam.
Here's quoting directly from popular media platform NDTV on a piece of news that could generate a polarising discussion on a statement of fact:
Oxfam International Executive Director Winnie Byanyima, said it is "morally outrageous" that a few wealthy individuals are amassing a growing share of India's wealth, while the poor are struggling to eat their next meal or pay for their child's medicines.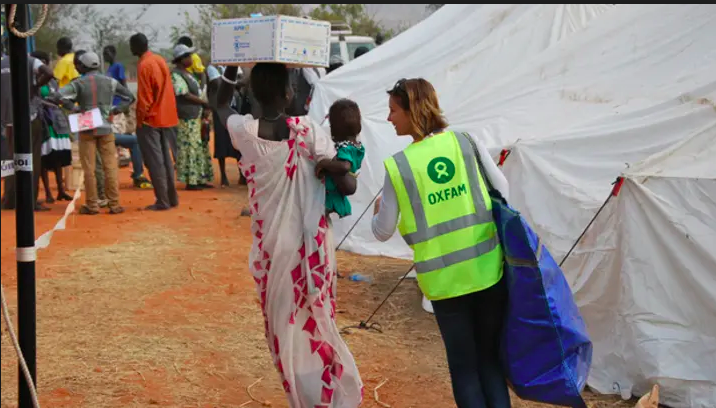 To elaborate further, some incisive number-crunching from Oxfam cannot be doubted for unveiling what is another statement of fact.
The top 1 percent of the country's richest are getting richer by 39 percent vis-a-vis just 3 percent of an increase in the country's wealth for the bottom half of the population. 
This widening gap as reflected above was tabled as a concern from the perspective of Oxfam International's Executive Director Winnie Byanyima, a key participant of the revered World Economic Forum's Annual Meeting that took place in Davos, the Swiss ski resort.
Perhaps here's some thought for contemplation.
Will it sufficiently help solve the grave income divide that's sort of engulfed the poor and those from a struggling financial background? Having said that, is there a sense in blaming a billionaire, with all due and respect to all living being on the planet in entirety, for being successful to a level that it attracts astronomical adjectives?
Somewhere haven't the governments or ruling establishments that supposedly function as autocratic regimes in the name of a democracy not to be blamed if the blame game is what we ultimately are talking about? Secondly, do the billionaires not contribute to the world by way of generating employment for hundreds, let's say not the thousands and if not, which would be funny to discard, then contribute by virtue of charity?
Having said the above, could it make sense to reflect on the above from a standpoint that makes eradicates the discord between the rich and the poor? And if yes, then what are the governments doing for it?