1. Indian Army Opens Speculative Fire in Jammu and Kashmir along LoC

Indian troopers opened "speculative fire" along the Line of Control in Jammu and Kashmir's Poonch district in order to check suspicious movement along the border. The development came just hours after Pakistan again violated the ceasefire treaty in Mendhar's Mankote Area of Jammu and Kashmir, on early Wednesday morning. The fire began around 2.30 am and continued till 5.30 am, making it the second ceasefire violation in less than 48 hours. Small arms and mortar shelling prompted Indian Army to retaliate and intermittent firing is still continuing. No casualties have been reported as of now. On Monday, Pakistan violated the ceasefire in Krishnagiri area of Poonch district and mutilated the bodies of two Indian security personnel which was followed by a strong protest by the Indian Army vowing to respond at a time and place of its choosing.
J&K: Ceasefire violation by Pakistan in Mendhar's Mankote area in early morning hours of the day, intermittent firing still continuing. pic.twitter.com/f7koznDD7F

— ANI (@ANI) May 3, 2017
2. Donald Trump and Putin Discuss Syrian Crisis and Tensions in Korean Peninsula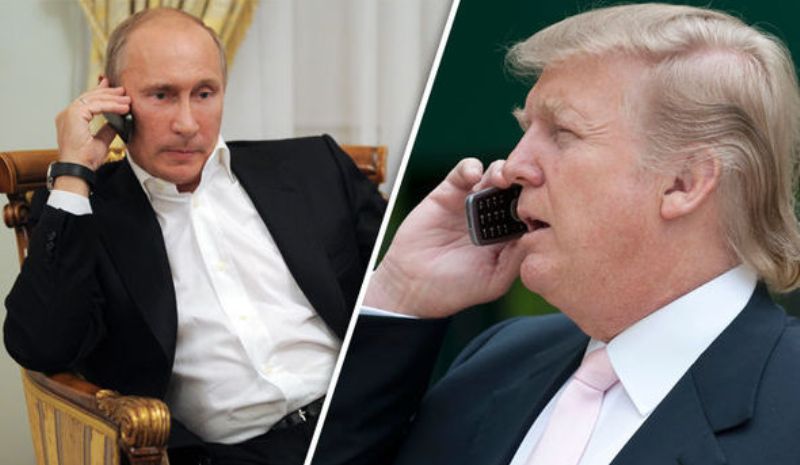 US President Donald Trump and Russian President Vladimir Putin, during their third phone call after US Presidential Elections, discussed the issues of Syrian crisis and the tensions brewing in Korean Peninsula, on Tuesday. A White House Statement said that Trump and Putin agreed that Syria has suffered far too long and all the parties should act to end this violence. On the other hand, a statement from Kremlin confirmed that the two have also spoken about the dangerous situation in Korean peninsula and Vladimir Putin called for restraint and for the reduction of the level of tension. This was also the first time that Donald Trump and Putin talked over a phone call after the US ordered airstrikes on Syrian President Bashar al-Assad, who is Russia's ally.
3. A Village in Mathura to Fine Cow Killers and Girls Using Mobile Phones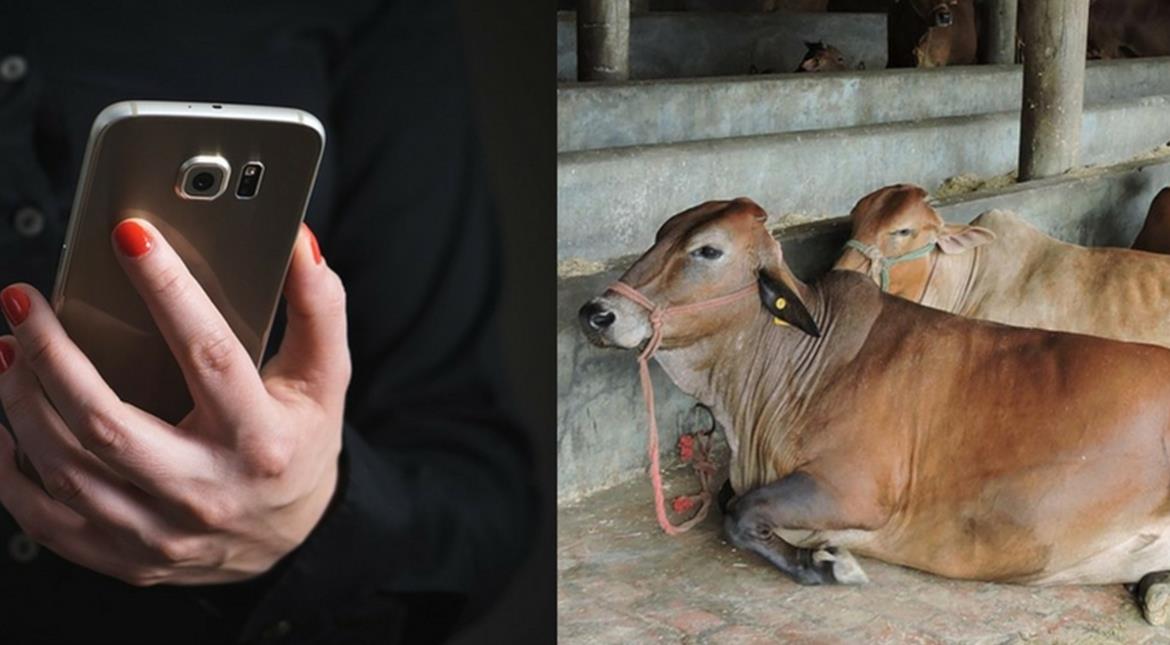 The Panchayat of Mathura's Madora village has ordered the imposition of a hefty penalty on people indulging in cow slaughter and also on girls using mobile phones while walking on streets. The decision was taken in the wake of Uttar Pradesh CM Yogi Adityanath's campaign against cow slaughter as the former village pradhan, Mohammed Gaffar, decided to extend the support of Muslim Community for the cause. People engaged in cow slaughter or theft will now be penalized with Rs. 2 lakh, while those indulging in selling liquor will have to cough up Rs 1.11 lakh. However, the imposition of Rs 21,000 fine on girls using mobile phones while walking on streets came as a surprise and the reason behind this decision is said to be the reduction of crime against girls and elopement.
4. Suspected Militants Flee With Rifles of Policemen in Kashmir's Shopian District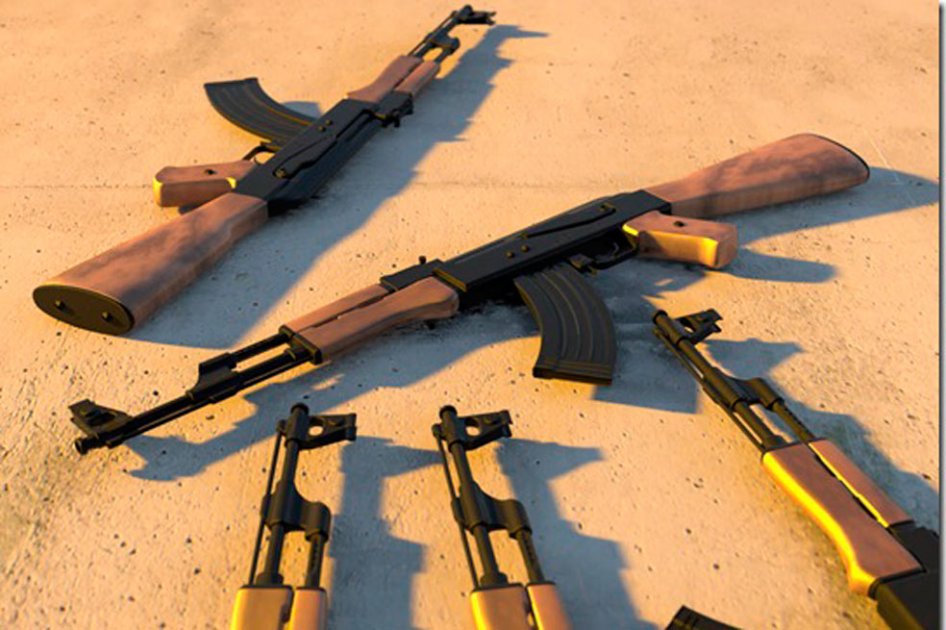 Suspected militants flee with five service rifles after snatching them from policemen who were guarding a court complex in Kashmir's Shopian District, on Tuesday night. According to the report, a group of rebels sneaked into the court complex and snatched five Self-Loading Rifles after overpowering the policemen on duty. No one was reported injured in the incident. This is the second such incident in less than 48 hours as on Monday, militants also snatched service rifles from police guarding a cash-van of Jammu and Kashmir Bank before making off with the cash loaded vehicle. Five policemen and two bank officials were reported dead after the incident.
5. Will Convince Kumar Vishwas, Says Delhi CM Arvind Kejriwal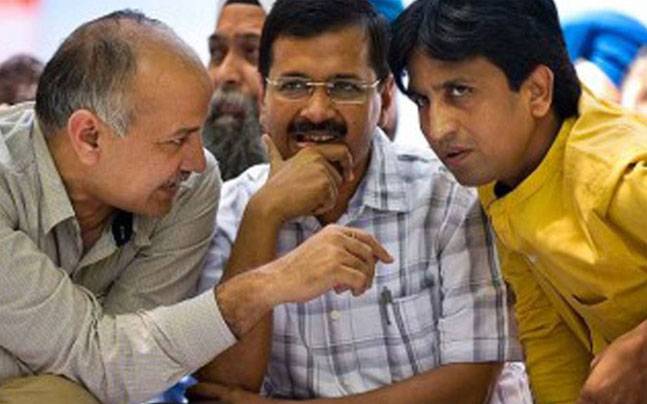 Arvind Kejriwal after his meeting with Kumar Vishwas at his home, at midnight, told the press, "Kumar Vishwas is an integral part of our movement. He has some grudges. We will convince him." Kejriwal was accompanied by his deputy Manish Sisodia and Sanjay Singh, who are trying their best to change Vishwas' mind regarding his decision which might result in a quit. Many top leaders of Aam Aadmi Party had left the party after the recent Delhi Civic Polls and Vishwas' exit will create a huge dent in AAP's position in Delhi.
6. Market Opens In Green, Rupee Advances Further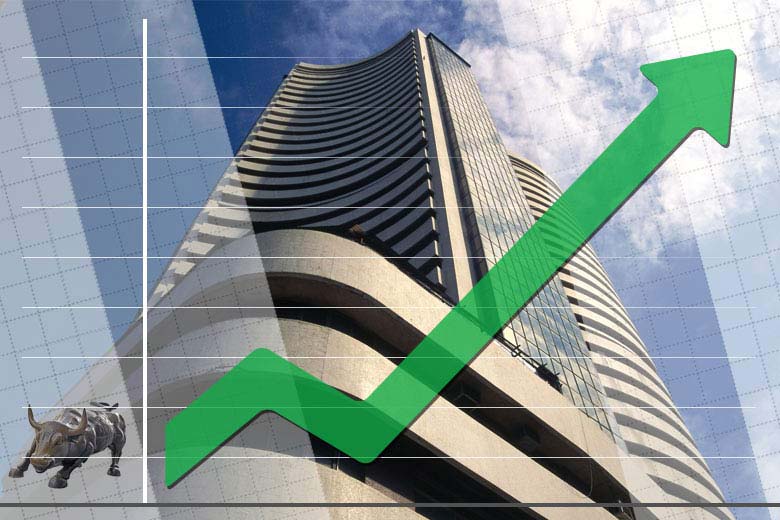 BSE's Benchmark Sensex gained 63.93 points on sustained buying by investors amid positive global cues. The 30-share barometer was trading at 29,985.11 on Wednesday morning. NSE's Nifty also gained 16 points and remained over the 9300-mark at 9,344.70. Indian Rupee, on the other hand, strengthened by 10 paise against the US Dollar due to increased selling by exporters and banks. The green currency was valued at Rs 64.11 during the early trade on Wednesday.