Indian Army has launched an all and all assault on Pakistani Troops from Poonch and Rajouri districts of Jammu and Kashmir. The move by the Indian Army came after Pakistani Troops killed three Indian Soldiers and mutilated one of them.

Condemn the cowardly & brutal killing of our soldiers & mutilation of one of them. Salute these brave martyrs for their supreme sacrifice.

— Manohar Parrikar (@manoharparrikar) November 22, 2016
This was the second case of the beheading of a soldier in less than a month and the Indian Army has pledged 'heavy retribution for this cowardly act' by Pakistani Army. However, the neighboring nation has denied any such activity.
This much awaited 'Heavy Retribution' had been on the cards for some time now, but the Army was not getting a 'Go' from the higher Authorities. The mutilation of Indian Soldier has irked the Indian forces, resulting in this operation.
'A life of sin ends in sorrow sooner or later'
The Fire Assault began on Wednesday morning, With Indian Army using heavy mortar shell to eliminate Pakistan's permanent defenses. These are the same Pakistani Posts that helped in infiltration bids through cover firing, making this the biggest cover fire operation since 2003.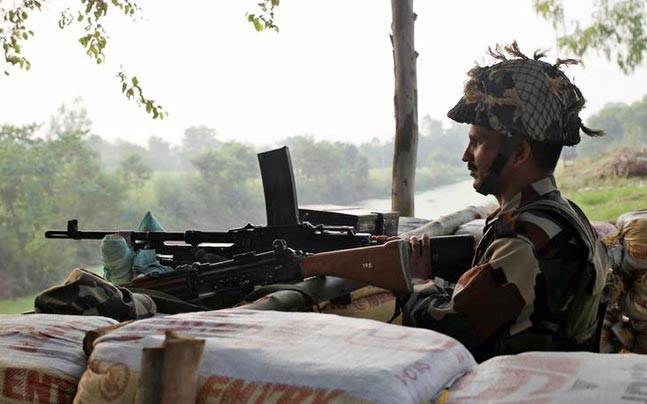 Earlier on Tuesday, the Army neutralized two militants in Bandipora district and recovered Rs 2,000 notes along with two AK-47s and other ammunition.
Also Read: Rs 2000 Notes Recovered From Terrorists Killed In Bandipora
Over 290 incidents of firing and shelling along the Line of Control (LoC) and the International Border (IB) by Pakistani troops have been reported since, Indian army conducted surgical strikes on seven terrorist launch pads in Pakistan-occupied Kashmir (POK) on September 29.
Follow us on Facebook, Twitter and Instagram for more updates. Don't forget to like and share. Do tell us your views in the comment box below.
23 November 2016
Rohan Jaitly