1. Indian And Pakistani Forces Trade Fire On LoC, Two Militants Killed in Sopore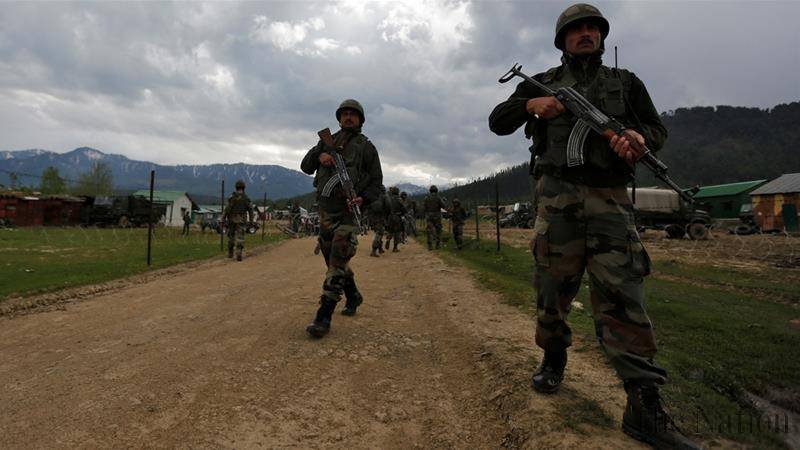 In two different incidents, Indian and Pakistani troops traded fire along the LoC in Naushera sector of Rajouri district and Krishna Ghati sector of Poonch district in Jammu and Kashmir, on Thursday morning. Pakistani troops initiated the indiscriminate firing and used small arms, automatics as well as mortar shell. Indian security forces are retaliating as the crossfire was still underway until the last update.
In Sopore town of Jammu and Kashmir, however, Indian security forces, in a joint operation by 22 Rashtriya Rifles and 92, 177,179 battalions of the Central Reserve Police Force (CRPF), killed two militants on Thursday morning after Jammu and Kashmir police identified them as the instrumental accused who threw a grenade on policemen in Sopore town on Wednesday, which left four policemen injured.
2. Maharashtra Farmers Go On Indefinite Strike Demanding Loan Waive Off
Farmers from several districts of Maharashtra went on indefinite strike from Thursday morning demanding a loan waiver, free electricity, irrigation grants, implementation of the MS Swaminathan Committee recommendations, appropriate remunerative prices for their produce, and higher price for milk amid falling prices of agricultural produce and other issues. If the strike goes beyond two-three days, the supply of vegetables, fruits, and milk, is likely to be affected in various parts of the state including Mumbai and Pune. On Tuesday, representatives of different farmer bodies of Maharashtra met Chief Minister Devendra Fadnavis at his residence to discuss the issue but the talks failed.
Maharashtra: Farmers go on indefinite strike after talks with CM over waiving of loans failed;spilled milk on highway in Ahmednagar district pic.twitter.com/qj18baAfK4

— ANI (@ANI) June 1, 2017
3. James Comey, The Former FBI Director To Testify Next Week
Former FBI Director, James Comey might testify publicly before the Senate Intelligence Committee next week about his conversations with the US President Donald Trump during the Russian probe. There has been no official statement about Comey's testification as of now. It is said that since the Federal Bureau of Investigation was ramping up the investigations into Kremlin's interference in the US Presidential election and possible links to Russian officials in Trump's Campaign, the US President abruptly fired James Comey.
The controversy over Comey's discharge escalated after it was revealed that the former FBI director had drafted a memorandum giving details on how Donald Trump had allegedly pressured him to stop the FBI's investigation relating to former national security adviser, Michael Flynn. The Senate Intelligence Committee announced on 19th May that Comey had agreed to testify in a public session.
4. 'Medical Scam' Charges: Searches At 3 Places In Delhi After Kapil Mishra's Allegations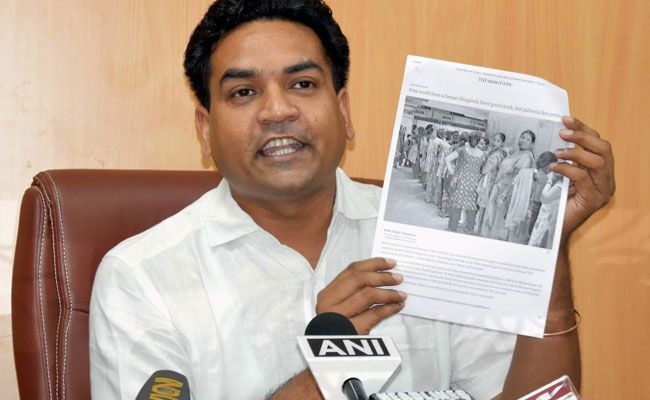 In a fresh trouble for Arvind Kejriwal-led AAP government, the Anti-Corruption Bureau (ACB) has launched a probe into the Delhi Medical Scam on Thursday after sacked minister Kapil Mishra leveled charges against the Aam Aadmi Party for a Rs 300 crore fraud in purchasing of medicines by the Health Department. While taking to the media, Kapil Mishra said, "Delhi government gave the largest allocation in budget to health and now the government doesn't even have basic medicines for people," while adding that there were also discrepancies in the prices of hundred ambulances bought by the medical department, as the actual cost of an ambulance is Rs 11 lakh and the government bills show that they were bought for Rs 23 lakh each.
The Delhi police's Anti-Corruption Branch has started investigating the matter and Police teams conducted searches at three godowns in the national capital where pharma companies have stored the medicines on the order of Delhi's Health Minister Satyendra Jain.
5. Market Opens in Red, Rupee Strengthens Against US Dollar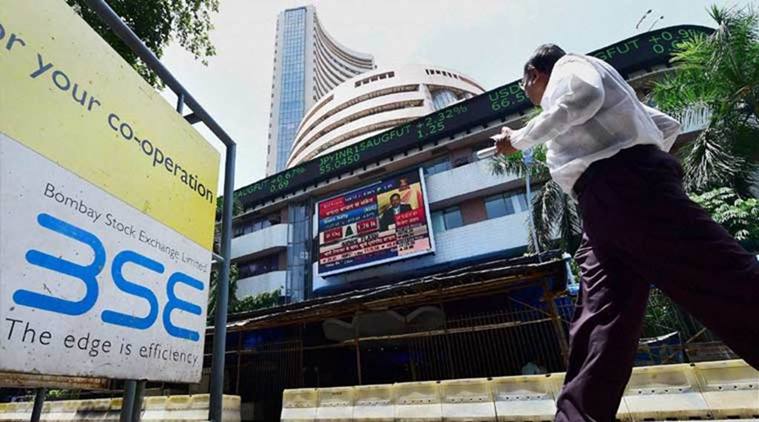 BSE's Benchmark Sensex was trading lower by 75.33 points at 31,070.47 during the early trade on Thursday as investors opted for profit booking which was triggered by weak economic data. NSE's Nifty was also trading lower by 22.80 points and came below the 9600-mark at 9,598.45. Indian Rupee, on the other hand, strengthened by 8 paise against the US dollar due to the fresh selling of the American currency by exporters and banks. The Greenback was valued at Rs 64.43 during Thursday's early trade.