If there's been a piece of news in the recent times that has concerned and drawn reactions from pretty much every nook and corner of India- whether from your neighboring tea vendor, a housewife, an aspiring artist, a developing cricketer, an entrepreneur, or an industrialist- the world's largest democracy, then it is concerned with a rather bold declaration made by the existing (or ruling) government. When it was recently revealed that a key plan of the ruling government is to make India into a $5 trillion dollar economy, one couldn't help but reduce a sky-rocketing aim into a somewhat polarising opinion.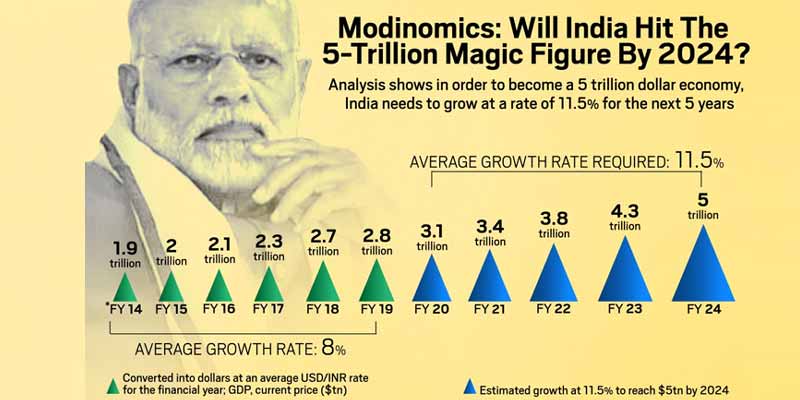 Most of the educated lot of the country have wondered for a while now as to how on earth can a country that seems to be getting caught up in the rigmarole of hitting an economic snag aim of becoming a $5 trillion economy?
Nonetheless, optimism often thrives and outpaces realism. Because how else can one explain or defend the constant line of defense made by the existing government toward its bold proclamation?
Now, adding more fuel to the ongoing fire, India's Commerce and Industry Minister- Mr. Piyush Goyal- has stated that there's no reason to doubt the government's ambitious goal for the country, sharing insights as to how the aim is 'completely doable.'
In an exclusive interaction with the country's media, the Commerce and Industry Minister emphasized on the execution of a string of measures that will be key toward making India a $5 trillion economy. Among these, he mentioned, were the tax measures- announced recently on Friday- which will help boost the country's competitiveness.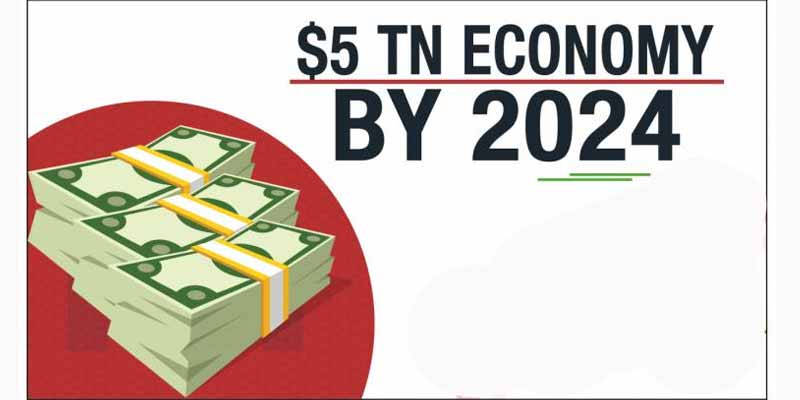 Apart from that, Mr. Piyush Goyal also called out to the citizens and those running the country to work together in a way that one can showcase India for the purpose of attracting investments.
A key inference, it ought to be said, that one can't help but draw from the important address of the Commerce and Industry Minister seems to be the unity and cohesiveness that all Indians need to put in the effort to realize a rather gung-ho aim of making the country a $5 trillion economy.
Some interesting highlights of Mr. Goyal's interaction with the media are as follows:
"Prime Minister Narendra Modi's goal of making India a $5-trillion economy is completely doable if all stakeholders come and work together."
In addition to the above, he also laid down a key global event which will play a crucial aim toward India's achievement of the big objective. He went on to add, "We all must work together to see how we can showcase India for attracting investments," Goyal said. The WORLD EXPO 2020 beginning October next year was a big opportunity to achieve this objective, he added.
To conclude further, the Minister went on to laud and congratulate the Indian diaspora that's located in the United Arab Emirates in doing some fine work in their support of Prime Minister Narendra Modi.
This effort, he regarded, was crucial in the two countries forging a closer bond than ever before. But that said, it will make for some interesting viewing as to how closely do all stakeholders come together in realizing India's ambitious, forward-looking aim.