The debate whether his is a rule or governance of India it can go on endlessly into the wee hours of a morning, without much concurrence. He may have lots of critics who aren't the biggest fans of his drive toward development. But there are few doubts when it comes to Narendra Modi's Foreign Policy measures.
For someone who's often been trolled for travelling around the world on an almost non-stop juggernaut, there's no denying that under PM Modi's leadership, India has got closer to Russia, Germany, Japan, Israel and many more countries.
And inside a few hours of the rather widely received hug that he was extended by opposition party leader Rahul Gandhi in the monsoon session of the parliament, Narendra Modi has done something remarkable, albeit, this time around in Sri Lanka.
Under the aegis and support by India, an ambulance service has been launched in Sri Lanka and was directed by the Hon'ble Prime Minister Modi. With India being the backbone of this facility, Sri Lanka has received a brand-new countrywide ambulance service, signifying the closeness and strength of the Indo-Sri Lankan ties.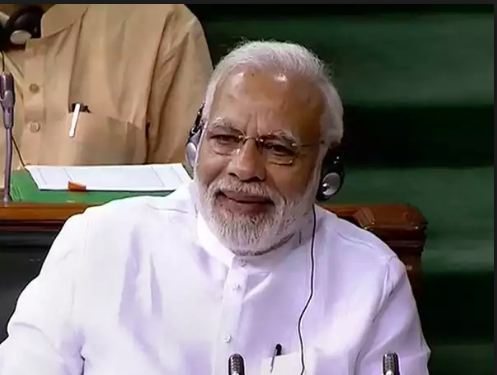 And aptly summarising the event, Prime Minister Modi suggested the event is a significant reminder of just how close the two neighbouring sub-continental countries are. Speaking to his country through a video-conferencing address, PM Modi also stated that India will respond to and stand with Sri Lanka regardless of whether the island nation witnesses good or bad times.
Truth be told, this heartwarming gesture should appeal to even the most scathing critics that the Prime Minister of the world's largest democracy has. The said ambulance service launched in Sri Lanka is actually an emergency ambulance service whose specific purpose is to offer nation-wide relief measure-oriented service to the island republic.
"During my visit last year, I had promised that India will work for expanding the pre-hospital Emergency Ambulance Service all over Sri Lanka. I am happy that we have fulfilled our promise in a timely manner, " he would add in his address to the nation.
That it is not a coincidence that India has the privilege to be Sri Lanka's partner in establishing this first responder service and its expansion, Modi was graceful in extending his support to the Buddhist land.
The emergency ambulance-service that has only just been launched in Sri Lanka will operate at a pan-Sri Lanka level and is currently activated in two different provinces of Ceylon.
Narendra Modi's Sri Lankan counterpart, Mr Ranil Wickremsinghe, who corresponded during the launch of the much-anticipated and widely-covered event at Jaffna thanked the prime minister for his immense warmth and the country's massive help, upholding the great ties between India and Sri Lanka.
Soon, the emergency ambulance service will be fully extended to the remaining seven provinces of Sri Lanka, ensuring that it is carried out in all nine provinces of the country famous for its cleanliness and serene beaches.
Mr Modi also took this occasion to suggest to his countrymen that they should step forward and extend a hand of co-operation to Sri Lanka, in continuing this beautiful bond and encouraged one and all to become great 'friends' with the neighbouring island nation.