In India where most of the people leave no stone unturned to divide our beautiful country on communal lines, there are some who keeps the humanity intact and make us believe that good inside the hearts of people still exists. Our country has witnessed many grim acts of communal violence till now but such people who put their faith in loving one another and making a world a peaceful place to live, keep the hopes of peaceful India together.
A tremendous example of respect to different religions has come to light where Muslims of Rajasthan has donated land to Hindus to make a Temple on it. In a small village Kolida that comes under the Sikar district of Rajasthan, Muslims donated around 35,000 square feet land or 2 bighas from their abandoned graveyard so that the village's Meels (Jat Community) can construct the temple of Surjal Mata ( A local deity).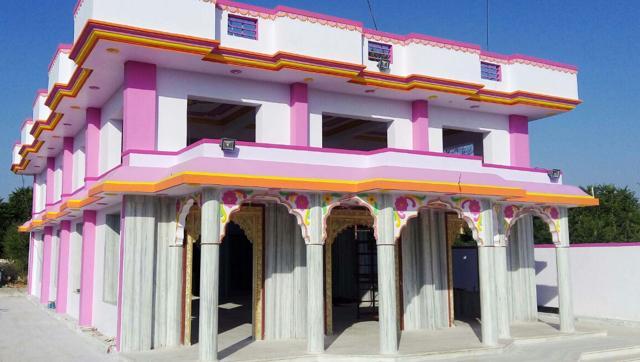 According to the report published on Hindustan Times, Shivpal Singh Meel, a former sarpanch of the village stated that 'There is tremendous brotherhood between the communities here'.
About 10 years ago Muslims of Kolida donated 1 bigha land to Hindus and they made a small temple there. About two years ago, Hindus started expanding the temple but grew short of land, again the Muslim community came forward to help. First, they donated half a Bigha and six months ago they donated remaining half Bigha too. Not only that,the leaders of both the community came on the inauguration.
The deputy sarpanch of the village, Mohammed Ishaq stated that when their community came to know that Jats were developing the temple and needed more land, they called a meeting and after discussion decided to donate the old graveyard land.
The land was anyways lying useless since the last 50-60 years but the fact that the Muslim community came forward to help the Meels on their own is just heart warming.
We just wish to see our India as united as their village is.
Follow us on Facebook, Twitter and Instagram for more updates. Don't forget to like and share. Do tell us your views in the comment box below.
25 November 2016
Avni S. Singh