1. If Triple Talaq Is Sacked, How Will Muslim Men Divorce, Asks Supreme Court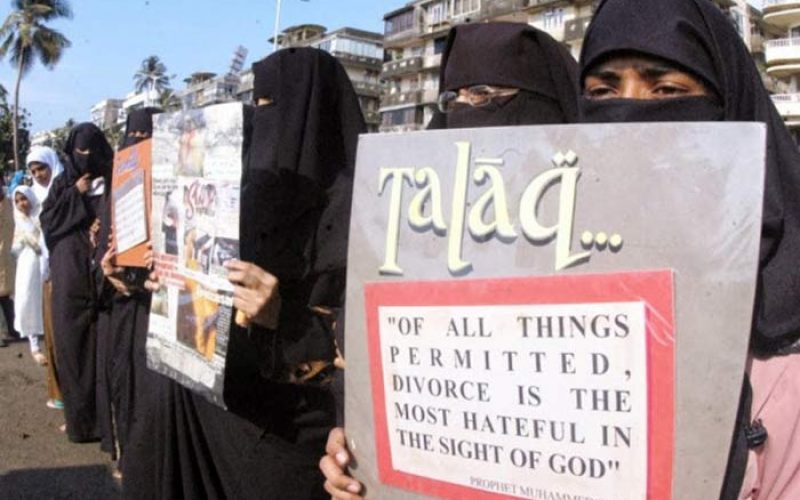 During the first day of hearing on the Triple Talaq practice, a five-judge Constitution bench of the Supreme Court asked that if all three forms of triple talaq are marked as unlawful and unconstitutional, where will Muslim men go for a divorce? According to the current scenario, Muslim women can approach the court under the Dissolution of Muslim Marriages Act that specifies grounds under which one can seek a divorce. However, Muslim men do not have to follow any such approach as they are allowed to dissolve a marriage with the triple talaq practice, instantly.
Senior advocate AS Chadha and advocate Balaji Srinivasan who were appearing for petitioner Shayara Bano said that Muslim men have an unqualified, untested, untrammeled, unguided and absolute right to end a marriage by simply saying "talaq" three times, but under the 1993 marriage Act, Muslims had to show a cogent, relevant and reasonable grounds to end a marriage.
Advocate Chadha, meanwhile, added, "Triple talaq is not a fundamental part of Islam and the evidence lies in the fact that various Islamic countries such as Pakistan, Afghanistan and Bangladesh, have done away with the practice".
2. Pakistan Violates Ceasefire In Arnia Sector Of J&K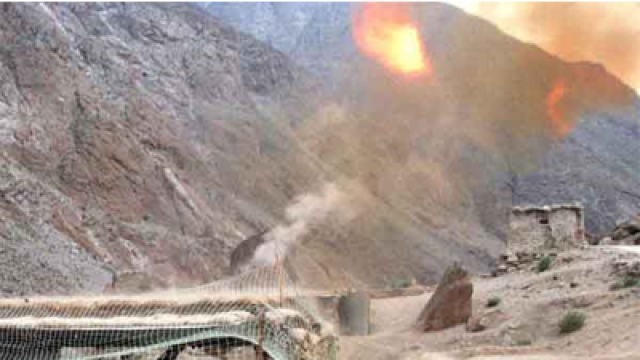 A BSF has been reported injured after Pakistan violated the ceasefire treaty in Arnia sector of Jammu and Kashmir on Friday morning. Arnia is located near the International Border (IB) and Indian troops are currently retaliating to an unprovoked firing from Pakistani Rangers. A BSF official said, "Pakistan Rangers resorted to unprovoked firing at our troops in Jammu district at 7 a.m.". Yesterday, Pakistan had resorted to heavy firing and mortar shelling in Rajouri district along the Line of Control (LoC), leaving a woman dead and two injured, including the woman's husband.
3. UP Deputy CM Dinesh Sharma Appointed As The Leader Of Legislative Council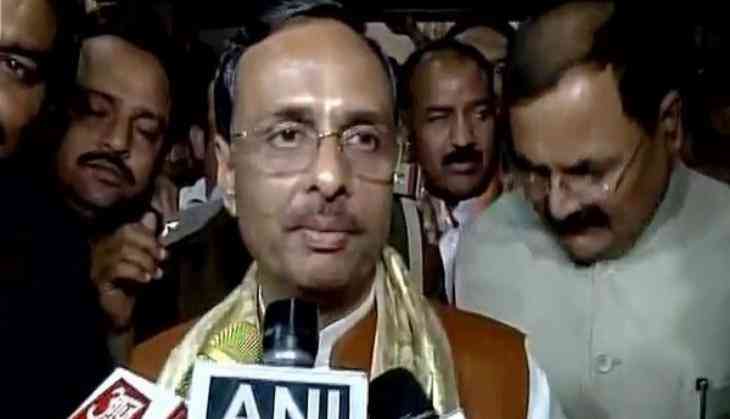 On Friday, Dinesh Sharma, Uttar Pradesh Deputy Chief Minister, was appointed the leader of the state assembly's Legislative Council. He has been given the Ministries of Higher and Secondary Education, Electronics and IT departments, as well as Science and Technology. Prior to serving as the Deputy CM of UP, Sharma was elected as the Mayor of Lucknow in 2006. Like many other political leaders, Sharma too started his political career with the student wing of the Rashtriya Swayamsevak Sangh (RSS), the Akhil Bharatiya Vidyarthi Parishad (ABVP).
4. U.S. calls out Pakistan, Seeks 'Progress' in Pathankot Investigation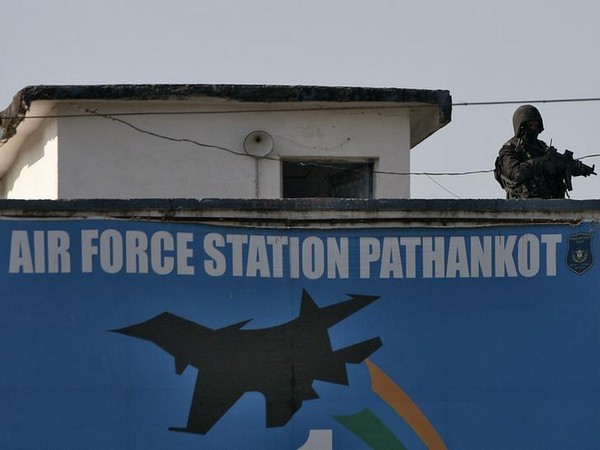 Predicting that ties between India and Pakistan can be further worsened, the Donald Trump administration has called out Pakistan and said that reduction in cross-border attacks by Islamabad-based terrorist groups and 'progress' in the investigation of 2016 Pathankot attack might ease the tension between the two hostile neighbors. Trump's administration also added in the statement that Pakistan's failure to curb anti-Indian militants and India's growing intolerance are setting the stage for a deterioration of bilateral relations between the nuclear-armed nations.
5. Justin Trudeau Attends 'Khalistan Event', India Protests

The Indian Government has lodged a strong protest against the presence of Canada's Prime Minister Justin Trudeau's presence at the Khalistan event in Toronto. During the event, two legislators who had triggered a motion in the Ontario assembly marking the 1984 anti-Sikh riots as "Genocide", were felicitated. Earlier on 30th April, Justin Trudeau also addressed a 'Khalsa Day' parade, during which, Sikh militant leaders Jarnail Singh Bhindranwale, Shahbeg Singh and Amreek Singh were glorified. All three were killed in June 1984 during the siege of the Golden Temple and Operation Bluestar.
The Khalistan event was organized by Ontario Sikhs and Gurdwara Council which further felicitated Harinder Kaur Malhi, a legislator from Trudeau's Liberal Party. Harinder had moved a resolution against India on "genocide" for the anti-Sikh riots of November 1984 which was passed on April 6 by the Ontario Assembly. Gopal Baglay, Ministry of External Affairs (MEA) spokesperson said, "We have taken up such issues in the past with the government of Canada, and in this particular instance, without getting into details, I can tell you the practice has not been discontinued".
6. Market Continues To Rally, Rupee Strengthens Against US Dollar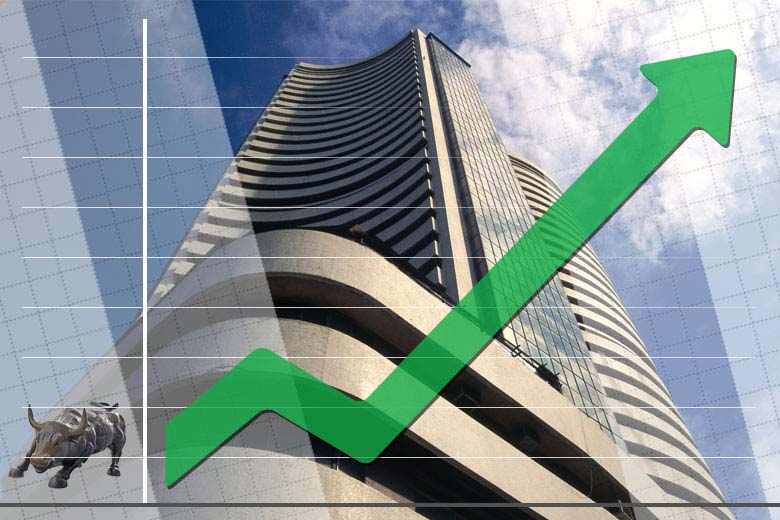 BSE's Benchmark Sensex continued its rally and gained 48.76 points to quote 30,299.74 as investors remained optimistic ahead of the microeconomic data and IT, tech, auto as well as metal stocks backing their sentiments amid sustained foreign fund inflows. NSE's Nifty also gained 15.35 points to trade at 9,437.75 in Friday's morning session. Indian Rupee, on the other hand, recouped by 12 paise against the US Dollar on increased selling of the American paper by banks and exporters amid sustained foreign fund inflow. The green currency was valued at Rs 64.26 during the early trade on Friday.