One of the most regular occurrences, if you are someone familiar with the musings at any railway station in India, is the sight of passengers missing a train. Railway stations are usually busy places anyway. A lot happens here each passing day- time after time, year after year. Apart from seeing different contrasts of life, passengers boarding a train with utmost excitement to commence a journey, visitors waiting desperately to greet passengers (family or guests), there's a thing, in particular, that doesn't really escape one's view.
And it's that of the sheer panic and hassle that accompanies a person in the light of one missing out on his or her train. Don't you think? Just how many would be those days where people happen to miss their trains in a Delhi?
This particular scene is such that makes for common viewing especially if you are in a city as big and bustling as Delhi.
But guess what? There's now a way to find oneself that elusive thing called ticket refund in the light of one missing out on one's train. Surely, there could be some to whom the fact that there's now such a thing as a ticket refund (if you happen to miss your train from Delhi) may even sound fictional.
But that is precisely where reality must kick in. Due attention must be given in order to understand: how can one claim a full ticket refund in the wake of missing on a train from Delhi!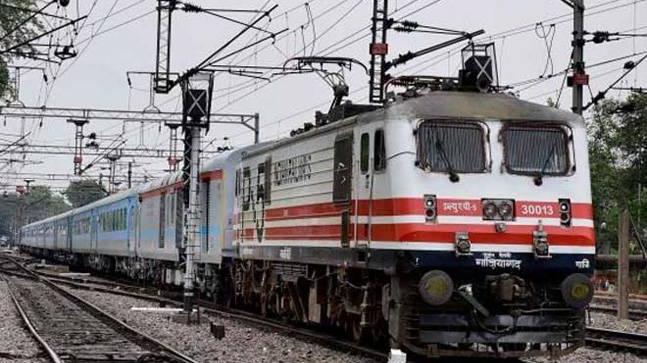 First up, a perspective. Not in the recent times in Delhi's history has there been a situation so dire as the unfortunate farmers protest, a grave issue that has put the country in a spotlight in the wake of the ongoing crisis. That the protests are happening in the national capital have often led to roads being choked with massive crowds eating up streets, and when not, then impenetrable blockades.
In a city that comprises of tens of thousands of people anyway, the overall population being no fewer than a mammoth 30,291,000- commuting anywhere is anyway a task.
Therefore, in lines with the current atmosphere of unrest in New Delhi, the passengers who might not be in a position to reach the station in due time to commence their journeys can now avail a ticket refund.
Also Read: Petrol And Diesel Prices In Delhi And Mumbai Have Shot Up Once Again!
So how the above works is that one has to apply for a ticket refund from Delhi.
In addition to the above, a spokesperson of Northern Railway, Mr. Deepak Kumar highlighted the following, "The passengers who are not able to reach stations and catch trains in Delhi area stations because of Kisan agitation, they are requested to apply for full refund of all the trains departing from all the stations of Delhi area upto 9 p.m. today through TDR (ticket deposit receipt) and e-TDR for e-tickets."
At a time where the adage- a penny saved is a penny earned- appears to be so true, given the challenges of tussling with a post-COVID economy, one fathoms that claiming a ticket refund isn't a bad idea for starters.