Self Proclaimed Godman, Gurmeet Ram Rahim has been sentenced to 20 years in Jail by a special CBI court for raping two of his women followers in the year 2002 and the case, which took 15 years to finally give justice to the victims, has been widely regarded as a historic ruling since the conviction of another self-proclaimed godman, Asaram Bapu.
Apparently, it was reported that the Dera chief, Gurmeet Ram Rahim, broke down after hearing the verdict while weeping, as he dropped down to the floor. He had to be forcefully taken from the court as he refused to accompany the cops which were escorting him for medical checkups, along with further formalities, before being sent to the jail.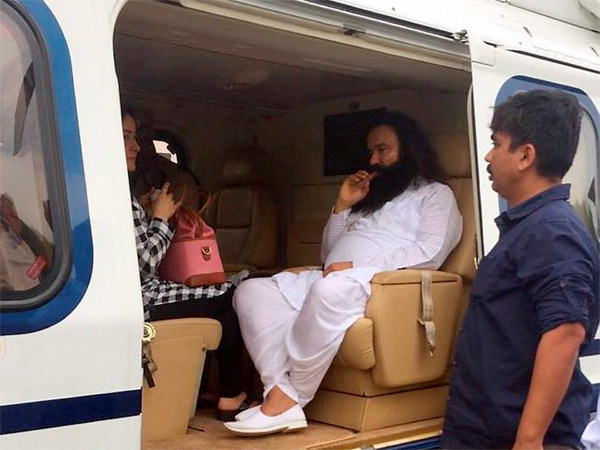 The 50-year-old "Guru of Bling" was lodged in Rohtak's Sunaria jail after his conviction in the rape case on Friday by the special CBI court in Panchkula and Rohtak has been placed under multi-layered security while 28 companies of paramilitary troops are stationed in the town as at least 38 people were reported dead and more than 200 injured, in the aftermath of violence in Haryana, since Friday.
Here are the latest developments in regards to Gurmeet Ram Rahim conviction and sentence.
Ram Rahim's lawyers pleaded for a lighter sentence citing the Dera chief's philanthropic work while the CBI sought a life sentence. The judge delivered Gurmeet Ram Rahim's sentence at the Rohtak prison in order to prevent Friday's violence in Panchkula after he was convicted.
CBI special court judge Jagdeep Singh, who held the Dera chief guilty, on Friday, of rape and criminal intimidation, was flown to Rohtak to pronounce the final quantum of sentence against Gurmeet Ram Rahim.
A multi-layer security cordon has been positioned around the Rohtak district jail consisting of paramilitary forces as well as Haryana Police and the Army has been kept on standby, keeping in mind the earlier incidents. No unauthorized movement of people is allowed within 10 km from the prison premises.
Barbed-wire barriers have been used and residents have given the warning to stay indoors in Rohtak.
Rohtak District Collector (DC) Atul Kumar has said that if any anti-social elements try to harm themselves or others, shoot at sight orders will be issued immediately.
Areas like Panchkula, Sirsa, Uttar Pradesh have been put on high alert, while paramilitary forces have been deployed in various pockets of the states. Section 144 is already in place in Rohtak and curfew also continues to be enforced in Sirsa. Flag marches have been conducted in many sensitive places in Punjab, while a tight vigil has been kept in sensitive areas.
Security has been beefed up in order to prevent any untoward incident in Sirsa and although the exodus of Dera followers from the headquarters began on Saturday in Sirsa, several supporters of Gurmeet Ram Rahim are still present in and around the premises.
Security outside the official residence of Haryana CM Manohar Lal Khattar in Chandigarh has also been beefed up.
Mobile internet services, in Haryana and Punjab, will remain suspended till 11:30 am on Tuesday. Internet lease lines of Dera Sacha Sauda headquarters at Sirsa are also suspended till then.
Gurmeet Ram Rahim Rape Case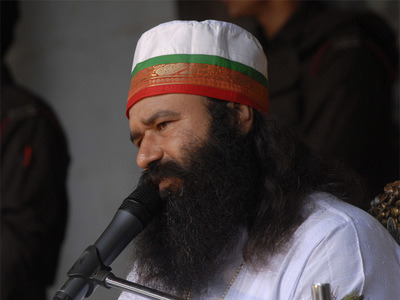 The Central Bureau Of Investigation filed a charge sheet against the Dera head, Gurmeet Ram Rahim, in Ambala court in July 2007 which was about five years after the rape case, mentioning sexual exploitation of two 'Sadhvis' between 1999 and 2001, was registered.
In September 2008, a special CBI court framed charges against Gurmeet Ram Rahim under sections 376 (rape) and 506 (criminal intimidation) of IPC.
From 2009 to 2010, the two victims recorded their statements before the court and the special CBI court shifted from Ambala to Panchkula. The case against Gurmeet Ram Rahim was also transferred to Panchkula CBI Court.
The CBI court ordered daily hearing and arguments, in July 2017, between prosecution and defense, which concluded on August 17, 2017, followed by Gurmeet Ram Rahim being found guilty of rape on August 25.
Having seen, said and heard everything over the years, we as Indians now have a Big Question to answer. First, it was Asaram Bapu and now it's Gurmeet Ram Rahim, isn't the fact that many of us become blind followers of these self-proclaimed Godmen, the prime reason of giving them the power or guts to do something like this?
And these are just the two highlighted cases, what about the ones that went unheard?