Gulzar – A poet, writer, scriptwriter, lyricist, and a complete wordsmith. Who could possibly not fall in love with his writings? Every word he has ever scribbled has been a drop of emotion that has stirred the ocean of feelings even more than ever.
Top 10 Gulzar Shayari
Gulzar has been soothing us with poetic expressions for more than 4 decades and yet we crave for more of his such Shayaris about love, life, heartbreak and desires. He is the wizard of writing who manage to leave people spellbound every time with his writings. Whether he writes a song or pens poetry, it seems as pure as divine energies.
When it comes to Shayari, Sher and Poetry, one finds it hard to not fall head over heels for the essence of the expressions poured into it. He has always been one of the most popular, noted, deserving, in fact, more of an epitome of a writer and if someday, you get a chance to listen to him narrating his words live, you will be in his awe for life. However, till then, here are some of Gulzar Shayaris that will keep your heart stem-winding.
1.
The Pain Of Separation Cannot Be Defined More Beautifully Ever!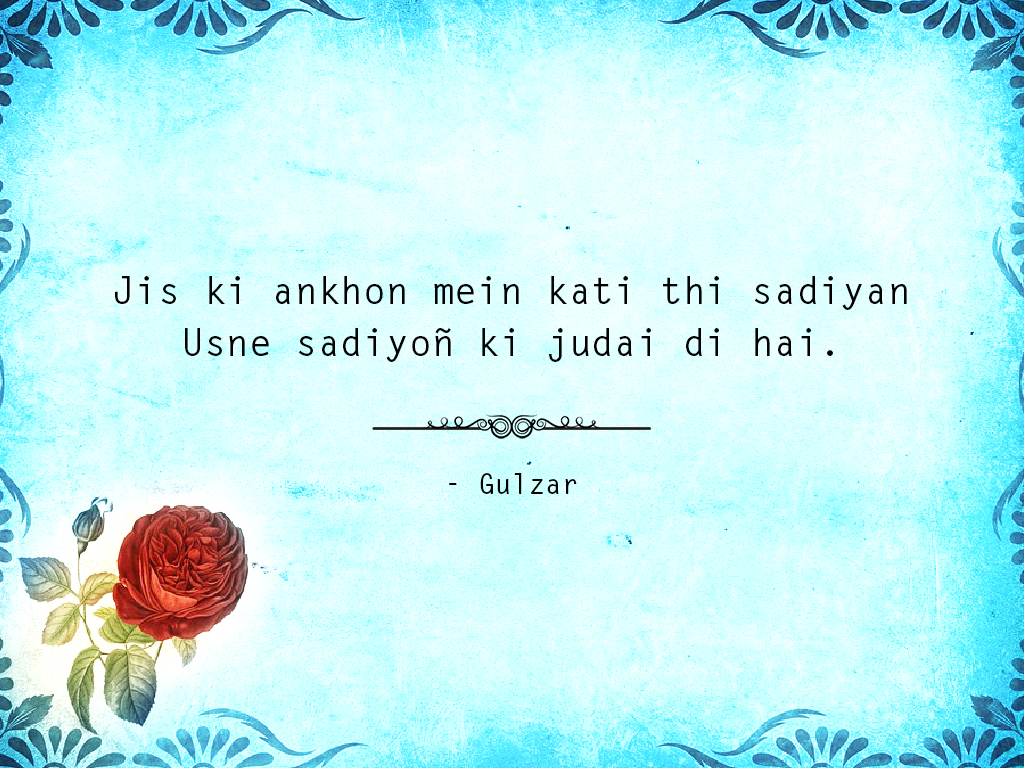 2.
Longing For A Lost Love And Gulzar's Expressions In These Words, Both Can't Be Understood!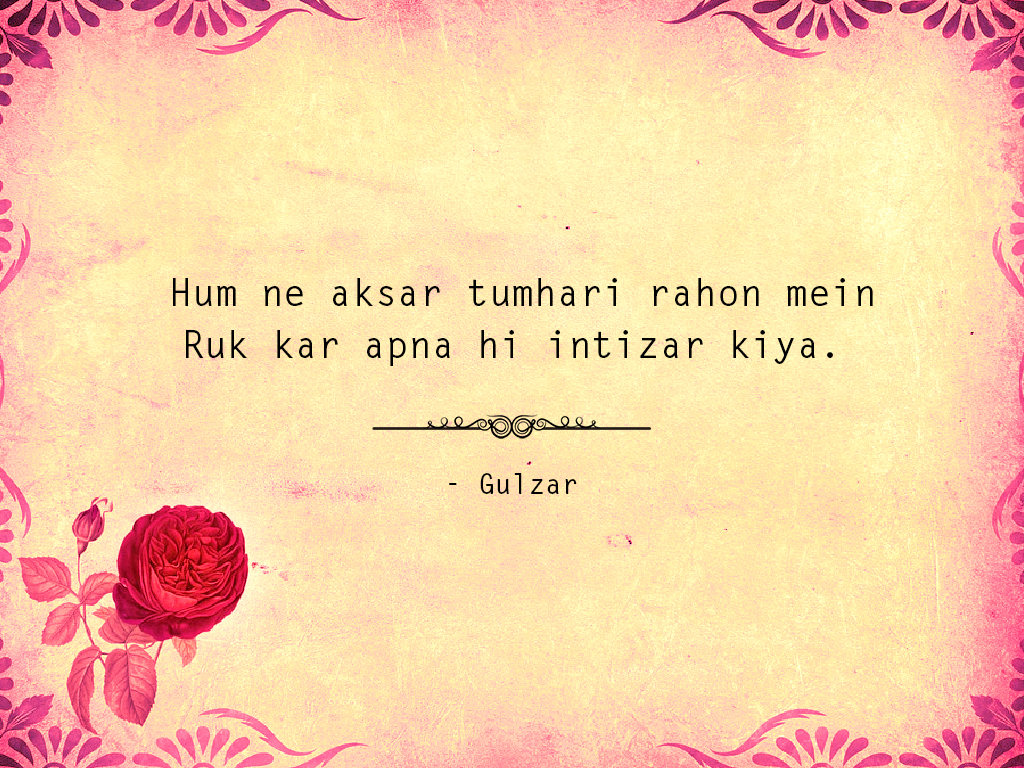 3.
A Complaint Made So Innocently That Even A Stone Hearted Person Would Melt.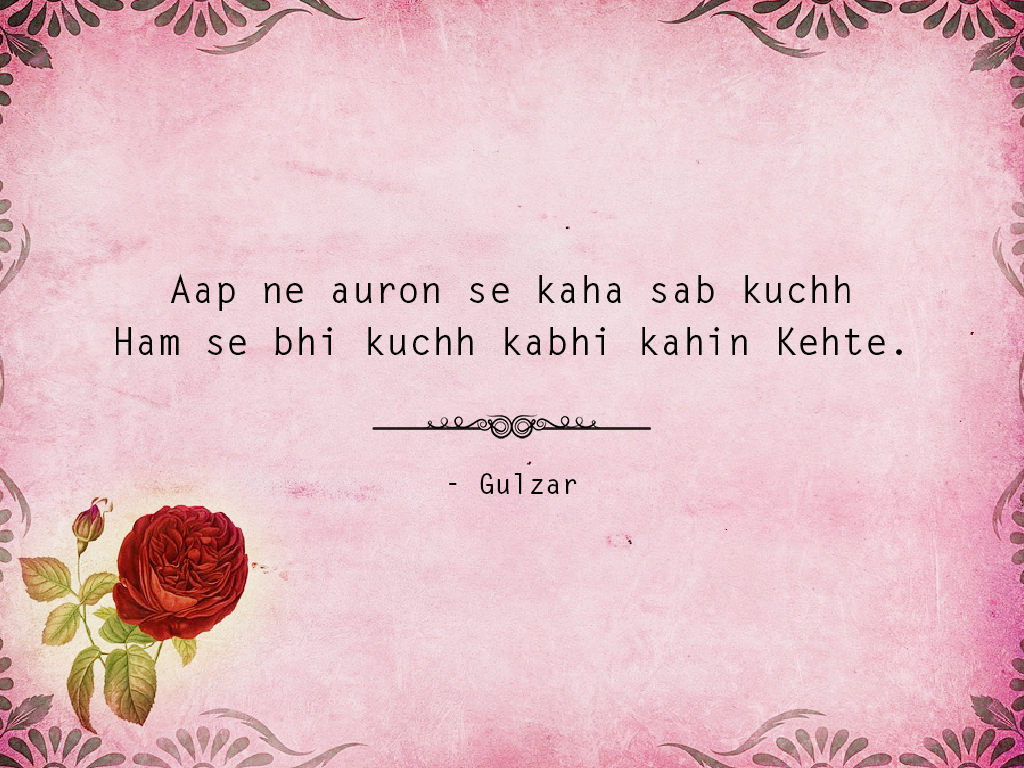 4.
All Those Sleepless Nights Make Sense Now!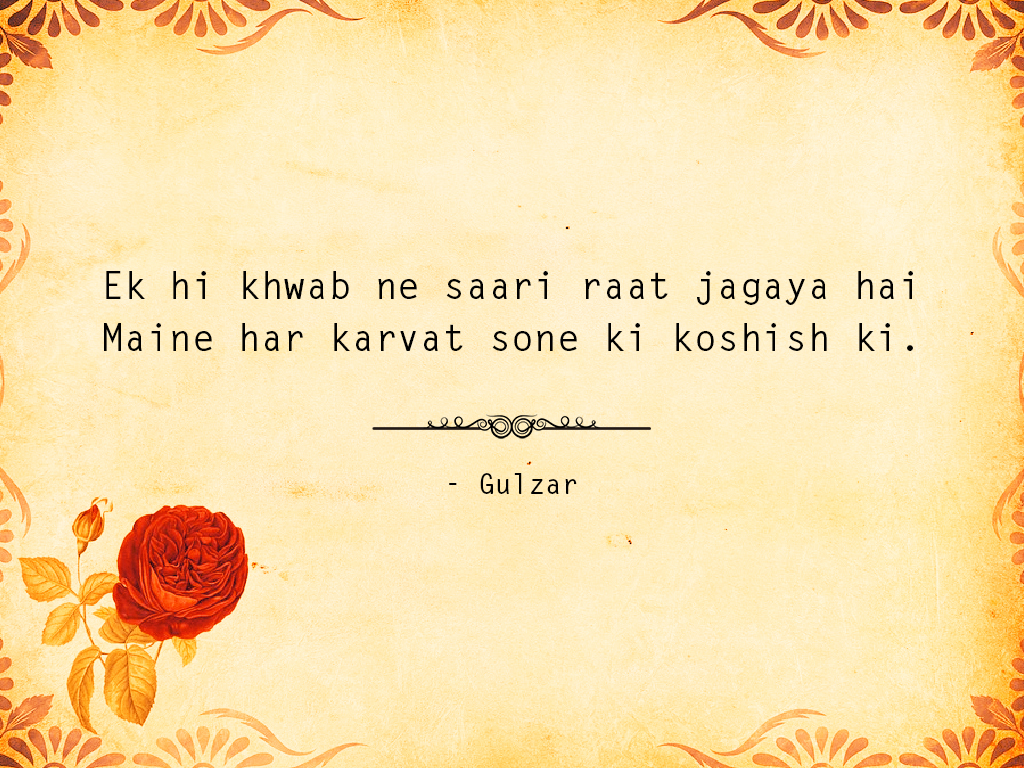 5.
Can You Imagine A Take On Life As Deep As This One?
6.
What Goes Around Comes Back Around!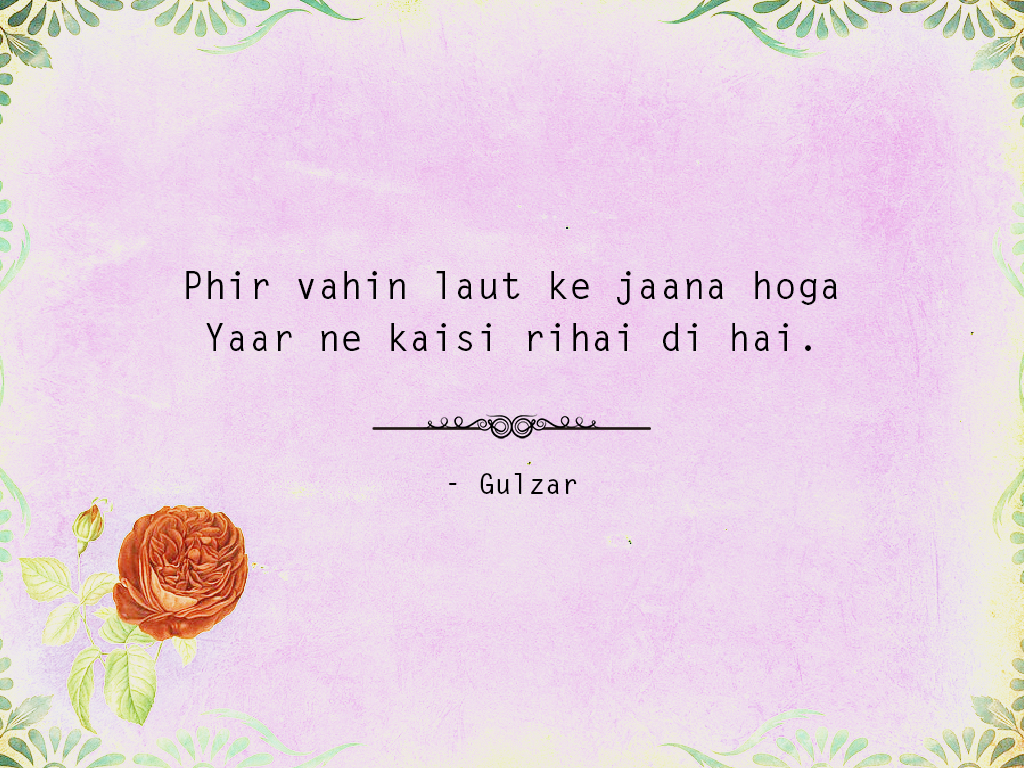 7.
Those Agonising Memories Which Keep Destroying You.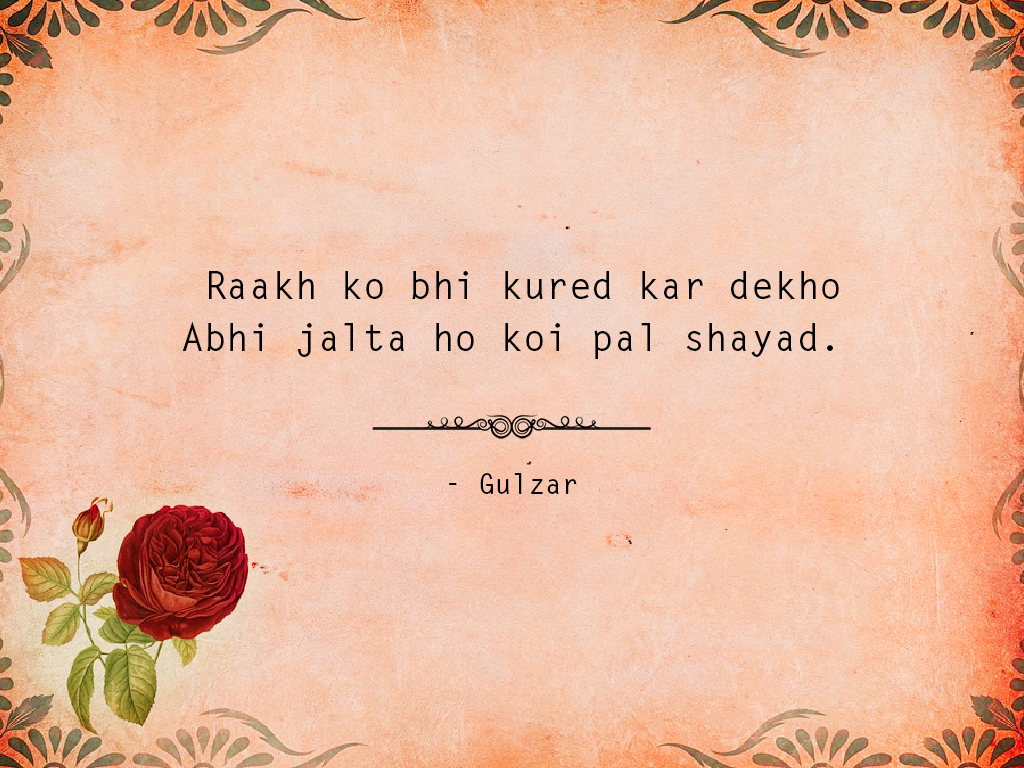 8.
Probably That's Why People Have Trust Issues Nowadays.
9.
Ever Felt Lonely In This World? This Gulzar Shayari Is Just For You.
10.
Being Alone Is Scary At Times!
11.
This Is How Life Works. Power Is Never Designated!
Gulzar Shayari on Love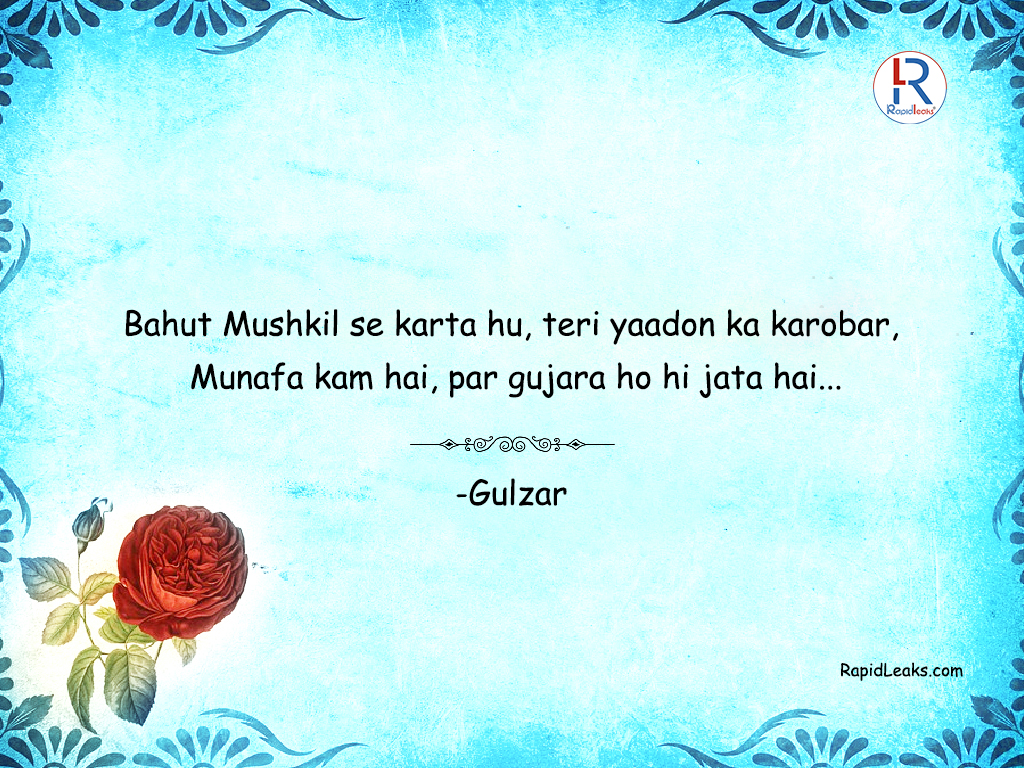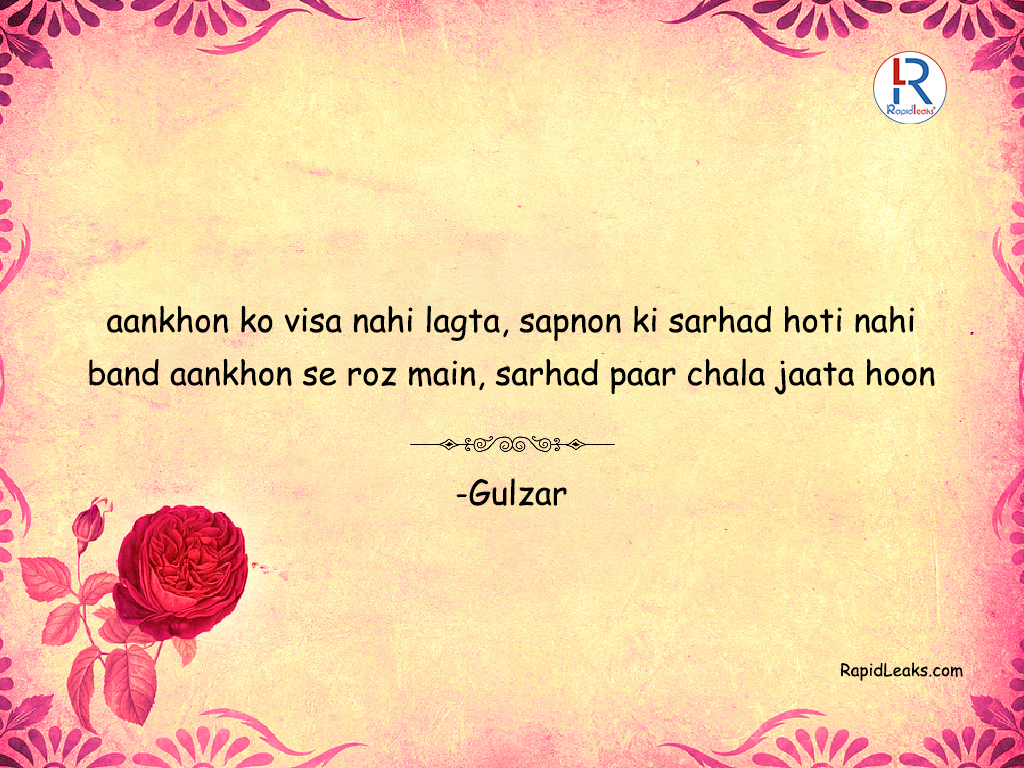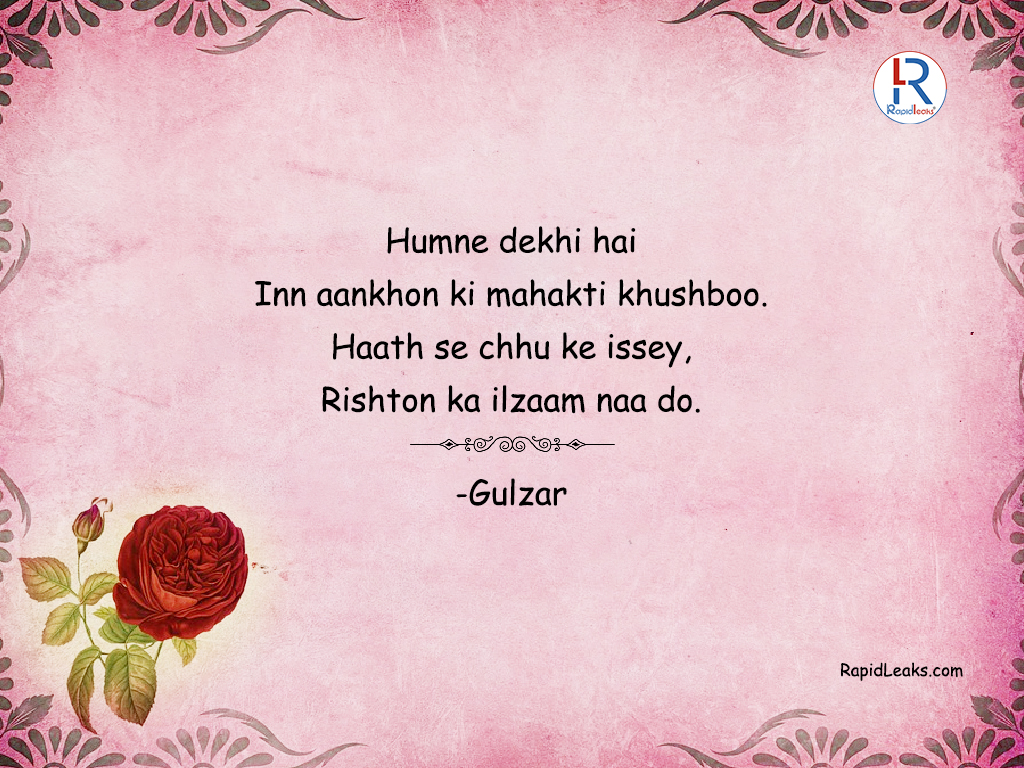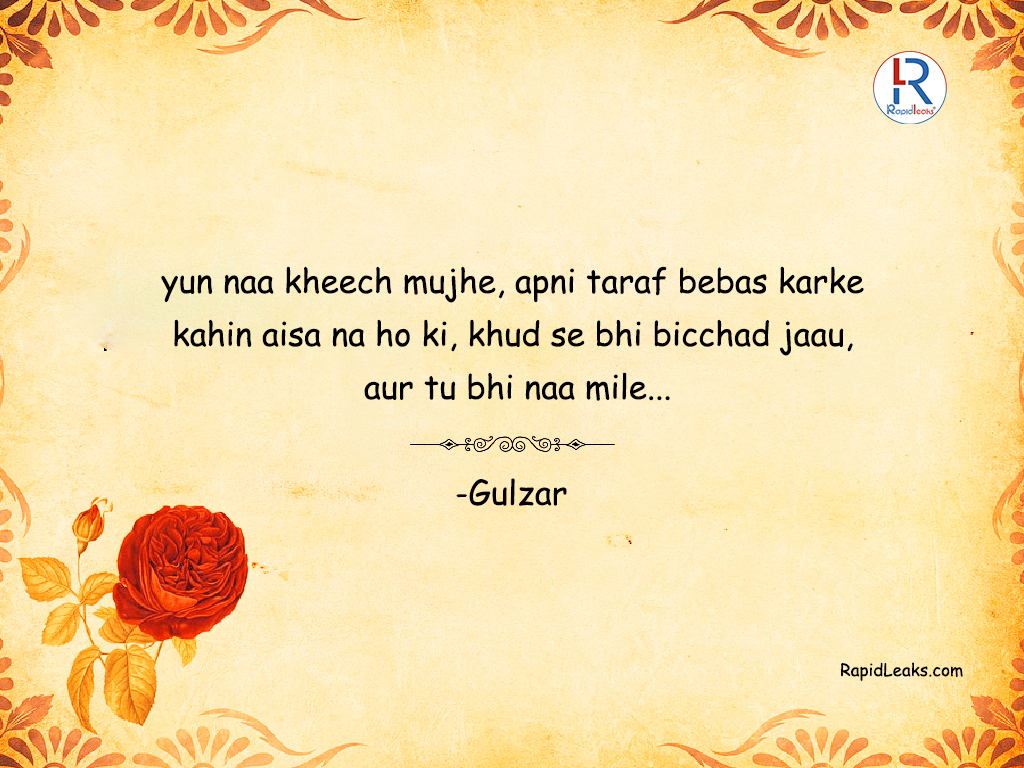 All these Gulzar Shayaris make us realize that probably there are many realms of our feeling that remain untouched or perhaps the truth is sadder, we don't really know what to feel in the middle of our millennial life. Thank you, Gulzar Sahab for existing in our lives and making us fall in love with such beautifully carved words.
Avni S. Singh