Anshu Gupta founded "Goonj" with the support of his wife, also a founder, in 1998 after he quit his corporate job in journalism. He is now popular as the 'clothing man' because of his efforts to make giving and receiving clothing a dignified process rather than plain charity. He recognised the growing gap between urban opulence and rural deprivation and worked tirelessly to bridge the gap. He was a pioneer in the field of recognizing resources in waste materials. What is useless for an urban family may be a treasure for the rural one but they don't receive it as a gift of charity, they work hard for the gain of their community to earn it.
This concept made the functioning of 'Goonj" non cash intensive and brought a better standard of living for the rural populace. They brought good clothing up the necessities ladder. The concept of using material and labor as acceptable forms of payment was also a Goonj initiative which was widely appreciated and accepted.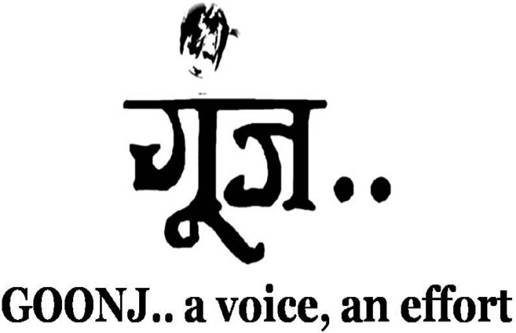 While working for rural development, "Goonj" has completed work of repairing roads, recharging ponds, building bamboo bridges and digging wells. In all these programs rural communities receive clothes & other material as reward for their labor. "GOONJ" has reached parts of 22 states in partnership with over 250 grass-root organizations, Ashoka Fellows, social activists & social movements. Apart from thousands of volunteers all across, "GOONJ" has a formal team of 200+ people with 12 offices across India.
You can read about one such wonderful story of betterment of life in the remote rural areas of Uttarkashi here.
Next time you find your wardrobe full of 'nothing to wear', please empty it out at the nearest "Goonj" center and who knows you may unknowingly fund the construction of a road connecting a remote village to its development possibilities.
Follow us on Facebook, Twitter and Instagram for more updates. Don't forget to like and share. Do tell us your views in the comment box below.
4 August 2016
Team Rapid