Locating available beds, oxygen, medicine and everything related to COVID-19 in India today, is one of the harrowing moment for anyone. There is a lack of everything and getting verified leads is almost non-existent, however, at the same time, there are far more options available for one, in comparison to a month or two ago. The problem arises when one is not able to locate those verified leads in a time of their requirement. To solve one such problem, Google on Monday announced that they have started the testing of a new feature that enables the user to search for available beds on Google Maps. 
The feature runs on the Q/A feature of the Maps where anyone will be able to put in their query for the beds and medical oxygen availability, and others can put up verified information about the same. The main point to note over here is that all this will be run on user-generated content and not by authorities or Google, which simplifies that your social media leads can now be transcended to Google Maps where people will be able to spot the same.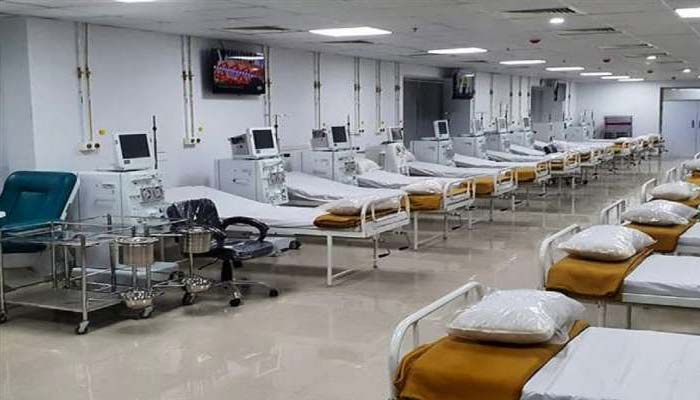 In addition to this, Google has already started sharing the location of 23,000 vaccine centres for one's use on Google Maps. This information is available in 8 major languages, including English, Hindi, Tamil, Telugu, Kannada, Marathi, Gujarati, and Bengali. 
Google has also launched various initiatives – Get The Facts – to circulate authentic news and important information about the vaccines and get more people registered and encouraged to get vaccinated. Various other safety and precautionary measures are also shared by Google with their Doodles, reminders and homepage content. 
Also Read: Emirates Airlines Sets Up A Bridge Between Dubai And India For Useful Supplies!
They have also been running internal donation campaigns, ever since the second wave of COVID dawned upon India. Till now, the company has donated a total of 33 crores to various charities including Goonj, Uniter Way of Mumbai, Charities Aid Foundation India and others. They have also been running Aid Campaigns on other platforms such as Google Pay. Similar actions and drives are being operated on other platforms like YouTube, highlighting important information around COVID-19, vaccines, medicines and others.
Let's hope that this new feature is made available soon and be able to help more and more people on their quest to find verified and authenticated resources in the hour of dire need.