One of the long-standing concerns that the country's been facing for the longest time now has been a sheer dearth of public toilets in India. In some ways it can only be described as a ludicrous reality that a nation that prides itself for welcoming visitors and tourists from wide corners of the world, keeping alive the philosophy of "Atithi Devo Bhava," (a visitor is no less than a god), has been straddling with a huge dearth of public toilets.
For a country that takes the concept of luxury seriously, where aspiration drives the new age workforce, the urban middle-class to endeavor for big homes, posh cars, stable lifestyles, and wealthy jobs, that there have hardly been any public toilets in India is about as disappointing as it is gloomy.
But in the more recent years, where one has gone on to see a greater emphasis both from the perspective of the country's national leaders and individuals that hold venerable public persona, there's been a lot of change. Soon as he took over the reins of the country's Prime Minister that Narendra Modi embarked on arguably the biggest sanitation drive that modern, post-independent India had ever witnessed: the drive to make India pro-sanitisation.
And implicit in PM Modi's sanitation drive was the central idea of building huge volumes of public toilets in India. This ambitious, nation-wide public sanitation campaign, we all know, has come to be celebrated as the "Clean-India" campaign, a bid of the nation to salute the great Mahatma Gandhi's ideals and principles.
And now, the Swachh Bharat campaign has perhaps, reached a major milestone in its pan-India journey as keenly narrated by none other than Google Maps. Now, while some of us may be mired in confusion as to what is being talked about here, it is important to note a landmark finding by Google Maps in relation to the Clean India Campaign.
Apparently, at this point in time, Google Maps point to there being as many as 57,000 public toilets in India. It must be noted that adding public toilets to Google Maps was initially launched as a pilot in a few Indian cities of New Delhi, Bhopal and Indore back in 2016.
The above effort was a collaboration between the Swacch Bharat Mission and the Ministry of Housing and Urban Affairs.
And now, it ought to bring a string of smiles to all the believers in the Country's Clean India Mission as remarkably, on the eve of the great Mahatama's 150 birth anniversary- Google Maps reveals the installation of around 57,000 public toilets in as many as 2300 cities.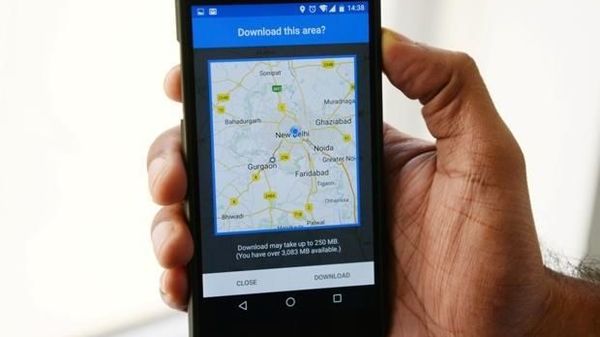 This, to a great extent, supports the fact that the pan-India sanitation drive has touched various corners of the country. And in lines with the latest development, India Today, among the most widely read national media outlets shed light on several developments, stating:
More than 2.5 lakh users are already searching for public toilets every month across Google Search and Google Maps.
Adding public toilets to Google Maps was initially launched as a pilot in New Delhi, Bhopal, and Indore in 2016, in collaboration with the Swachh Bharat Mission and Ministry of Housing and Urban Affairs.
Users can now type public toilets near me" on Google Search, Google Assistant or Google Maps and get results at their fingertips. Furthermore, it is important to note: Meanwhile, the "Google My Business" platform has helped the government take ownership of these listings on Google Maps so they could monitor visits, ratings, reviews and more, thereby, gaining insights that could help them take necessary action to maintain and upgrade toilets, the company informed.