There was a time when every parent wanted their kid to be trained in some or the other Indian classical dance forms that are not only huge in numbers but are also beautiful in their own way. However, with time things have changed and now more and more parents are looking out for different options for their kids' extracurricular activities. But no matter what happens, one just can't deny the grace and beauty of Indian classical dance forms and how impeccably they contribute to the overall growth of a child.
One of the biggest names in this particular art form is Mrinalini Sarabhai who can easily be considered the women behind one of the biggest cultural dance centres in the country. And, on her 100th birth anniversary, Google Doodle decided to honour her with a doodle that depicts Sarabhai with her signature parasol standing in the Darpana Academy of Performing Arts auditorium.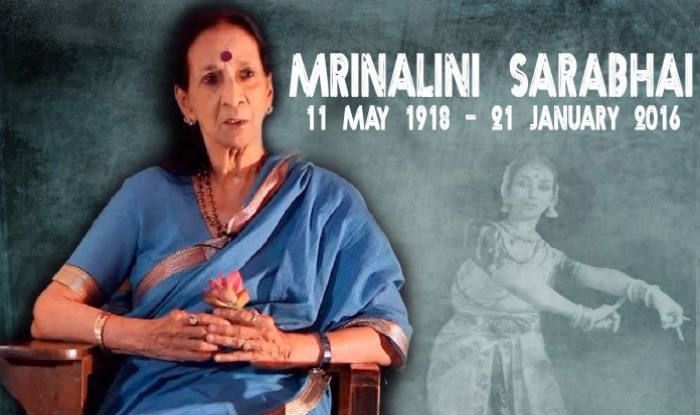 Born on May 11, 1918, in Kerala, to women's rights activist A V Ammukutty and Madras High court lawyer Subbarama Swaminathan. She always loved to dance and later went on to train in Mohiniyattam, Kathakali, Kuchipudi, and Bharatanatyam.
In 1942, Mrinalini went on to marry Vikram Sarabhai who was a notable physicist and was also considered to be the father of Indian space program due to his long-list of contribution to the same. Together, the couple established Darpana Academy of Performing Arts in Ahmedabad in 1949. Google said in its blog, "The small dance academy grew to become not only a study center for diverse art forms but one that used the power of arts to bring about positive change to the critical issues facing society."
She was an environmentalist, a writer, poet and an avid book-lover. She also served as the chairperson of the Gujarat State Handicrafts and Handlooms Development Association, where she helped many artisans and craftsmen to establish self-help groups and earn a more successful living with their art.
For her huge contribution to the world of Indian classical dancing, Mrinalini Sarabhai was awarded the Padma Shri in 1968, the Central Sangeet Natak Akademi Award in 1970, the Padma Bhushan in 1992 and the Kalidas Samman in 1996. In her entire lifetime, she was inspired to choreograph more than three hundred dance dramas.
She died in January 2016, at the age of 97.
Jyotsna Amla