1. Goa Bridge Collapse: 2 Dead and Several Missing, Navy Called For Help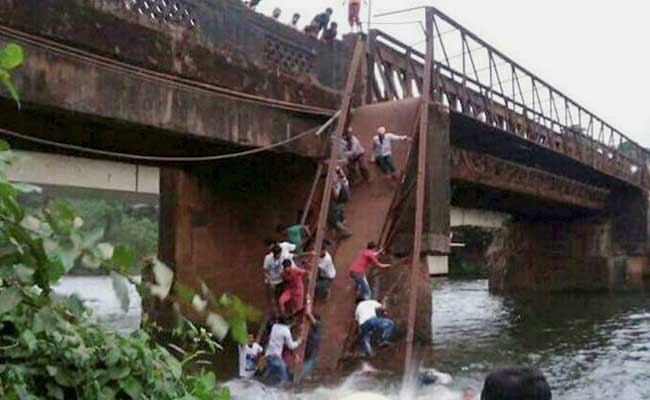 Two people have died and several others were reported injured in Goa when a 30-metre strip of a steel footbridge adjacent to an old bridge collapsed over the Zuari river at Sanvordem. The incident happened when people gathered on this bridge, which dates back to the Portuguese era, to watch State Fire and Emergency Services personnel rescue a youth who had jumped into the river in an alleged suicide bid. PWD minister Sudin Dhavalikar said that the bridge had closed for public use since the past four years and people removed the barricades on the bridge in order to see the youth being saved. A massive search and rescue operation has been launched at the site and the number of dead is expected to rise, as per officials.
2. Champions Trophy 2017: Dinesh Karthik To Replace Injured Manish Pandey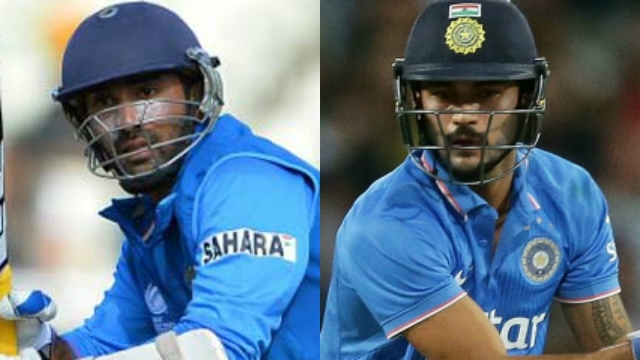 Wicketkeeper-Batsman Dinesh Karthik has been named as the replacement to injured Manish Pandey for the ICC Champions Trophy 2017 that is scheduled to start from 1st June. Manish Pandey sustained a strain during a practice session and has been ruled out from the tournament that will be played in England and Wales. Dinesh Karthik, on the other hand, played his last match against Afghanistan at Dhaka on March 5, 2014. After Pandey's replacement, the final Indian squad for ICC Champions Trophy 2017 constitute of Shikhar Dhawan, Rohit Sharma, Virat Kohli (C), Ajinkya Rahane, Mahendra Singh Dhoni (wk), Yuvraj Singh, Hardik Pandya, Kedar Jadhav, R Ashwin, Mohd. Shami, R Jadeja, Umesh Yadav, Jasprit Bumrah, Bhuvneshwar Kumar and Dinesh Karthik.
3. Four People Lynched To Death Over Suspected 'Child Theft'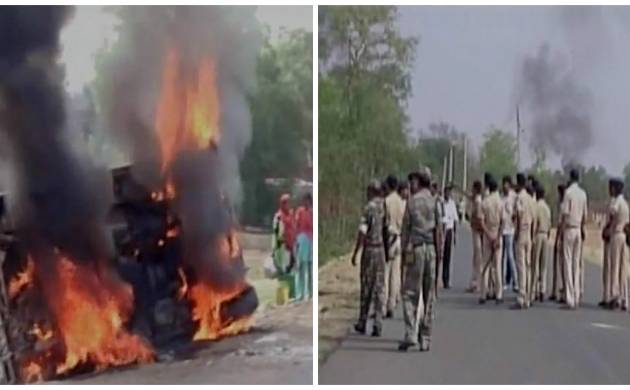 Four cattle traders, all Muslims were lynched by an angry mob on the suspicion of 'Child Lifting' in a village in Jharkhand on Thursday night. The four traders were on their way from Haldipokhar to Rajnagar for buying cattle and to sell them at the Saturday market, and that was when they were attacked by a local angry mob.the police said that although the victims were Muslims, there was no communal colour to the incident and people were in suspicion that the traders travelling in the car were child thieves and this was the only reason they attacked them and burnt the car.
4. US Hate Crime: Two Americans Jailed For Assaulting Indian-American in California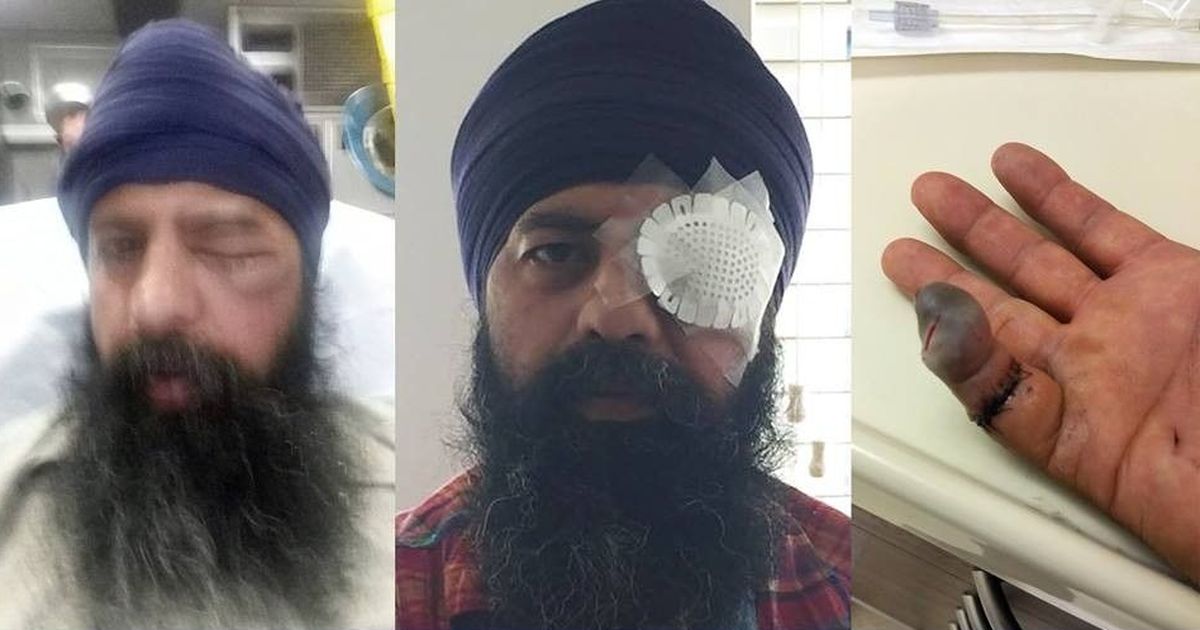 Two American nationals have been sentenced to three years of imprisonment for allegedly assaulting an Indian-American in California in September 2016. The victim was identified as Maan Singh Khalsa who was assaulted on September 25 while waiting in his car at an intersection. Two Americans, Chase Little and Colton Leblanc, threw a beer can at his car's window before beating him up through the open window. They cut a portion of his hair and knocked down his turban while hitting him repeatedly. Khalsa sustained injuries at his eyes, fingers, hands and teeth, while one of his fingers had to be amputated due to the attack. Chase Little and Colton Leblanc were found guilty of felony assault as well as a hate crime by a US court.
5. ED Seizes Vijay Mallya's Rs 100-cr Farmhouse in Mumbai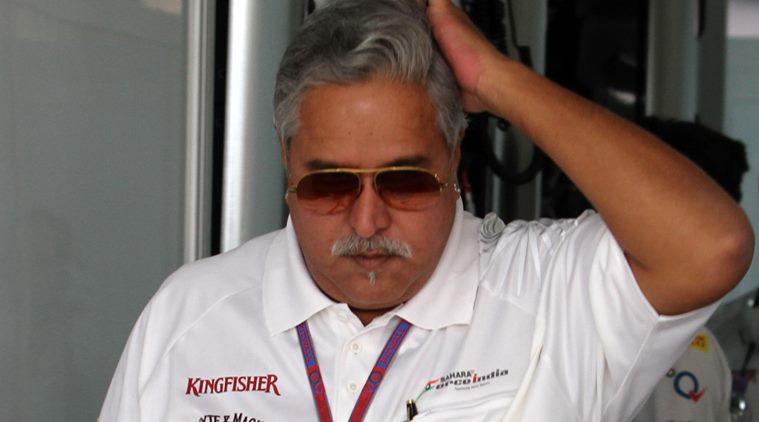 The Enforcement Directorate (ED) has seized absconding liquor baron Vijay Mallya's seafront farmhouse, which is worth Rs 100 crore, in Raigad district of Maharashtra's Konkan region. The farmhouse covers over 17 acres of land with a beach and is located in the picturesque location of Kolegaon village of Mandwa situated near the tourist hotspot of Alibaug. The Enforcement Directorate said that the property belongs to Mandwa Farms Pvt Ltd (MFPL) which is controlled by the now-defunct Kingfisher Airlines'-founder Vijay Mallya, who has been declared "absconder" by a Mumbai court. The move comes in the wake of a massive operation against the liquor baron to recover Rs 8,191 crore owed by him to Indian banks.
6. Market Rebounds on GST Fixation, Rupee Strengthens Against US Dollar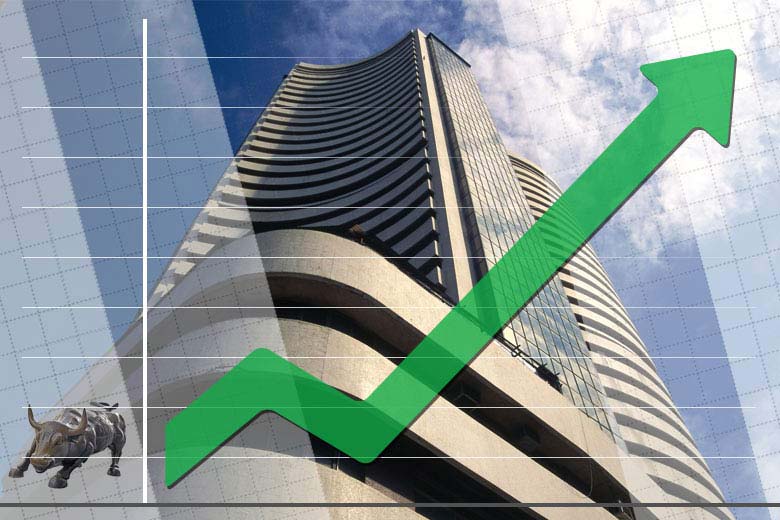 BSE's Benchmark Sensex recovered 208.82 points on Friday morning due to the GST Council's finalization of tax rates for around 90% of goods amid strong Asian trends. The 30-share barometer was trading at 30,643.61 during the early trade on Friday. NSE's Nifty was also trading higher by 57.45 points to quote at 9,486.90. Indian Rupee, on the other hand, strengthened by 15 paise against the US Dollar as the greenback was valued at Rs 64.70 on Friday's early trade.