1. Father of ISIS suspect refused to accept his son's dead body
On Wednesday the father of an ISIS suspect in Lucknow refused to accept his son's dead body. The suspect was the same man who was said to be behind the Bhopal-Ujjain passenger train blast and was killed in an operation conducted by Uttar Pradesh Anti-Terror Squad on Wednesday morning. His father said that he won't accept the mortal remains of an 'anti-national'.
#WATCH: Sartaj, father of Saifulla says,"Ye desh-hitt mein nahi tha hum usse naraz hain,aise deshdrohi ki laash nahi lenge" #LucknowTerrorOp pic.twitter.com/bGMxHlokJM

— ANI UP (@ANINewsUP) March 8, 2017
2. Swami Aseemanand acquitted in Ajmer Dargah blast case of 2007.
Swami Aseemanand has been found not guilty in the 2007 Ajmer Dargah blast case. Aseemanand is a former leader of the RSS (Rashtriya Swayamsevak Sangh) and was accused of being the mastermind of the attack by the National Investigation Agency (NIA), which h handles terror cases in the country. Three other accused in the case have been convicted by the special court.
3. 86% voter turnout in Manipur's Voting phase 2
A total of 86% voting turnout was seen today at Manipur's second phase of voting. The turnout was recorded till 5 pm. The voting for the second phase that covered 22 assembly constituency started at 7 am on Wednesday. This is second and the last phase of voting.
4. The annual budget of DCW tripled to Rs 20 crore by the government.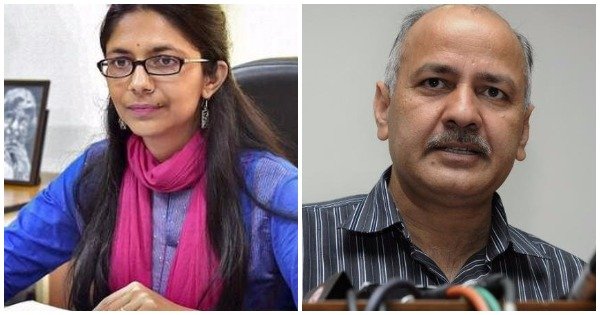 The AAP government has tripled its annual budget to Delhi Commission for Women (DCW) by Rs 20 crore and garnered praises from all the women activists in the state. Last year's budget for the woman's body was said to be about Rs 7 crore. The announcement was made by Deputy Chief Minister Manish Sisodia in his budget speech at the Delhi Assembly.
5. CBI arrests an excise officer in a bribery case.
The Central Bureau of Investigation arrested S Gopala Krishna Murthy who is the superintended of central excise posted in Hyderabad for his relation in a bribery case of Rs 10 lakh. This bribery was taken from the company in return of favouring it, against the inspection that was done by him. The inspection was done on 1st March of K M Plastics in which he flagged off several irregularities.
8th March 2017
Jyotsna Amla