People are still adjusting to the new 500 and 2000 currency which has already created a lot of fuss. While the police are recovering the new currency in a huge amount from some, others are being victim to the fake notes. And, people just don't want to take any chance with fake notes, which is why they are only trusting the banks for their notes, however, this recent case would even make that assumption die.
A State Bank of India ATM recently dispensed fake notes of Rs 2000, in Sangam Vihar, Delhi. At first glance, anyone can take this note as the original one, however, the note is full of extreme errors. For example, Central Bank of India has been changed to Children Bank of India, Churan Label has been written instead of the strip with the leaf marking and much more. It was not just one note that had this fault, but in total, 4 notes of blatant errors were dispensed to a man on 6th February.
Even though the Police has not yet found the people behind the production of these fake note, a case has been registered at the Sangam Vihar police station of manufacturing documents resembling currency notes which come under IPC Sections 489-b, 489-e and 420.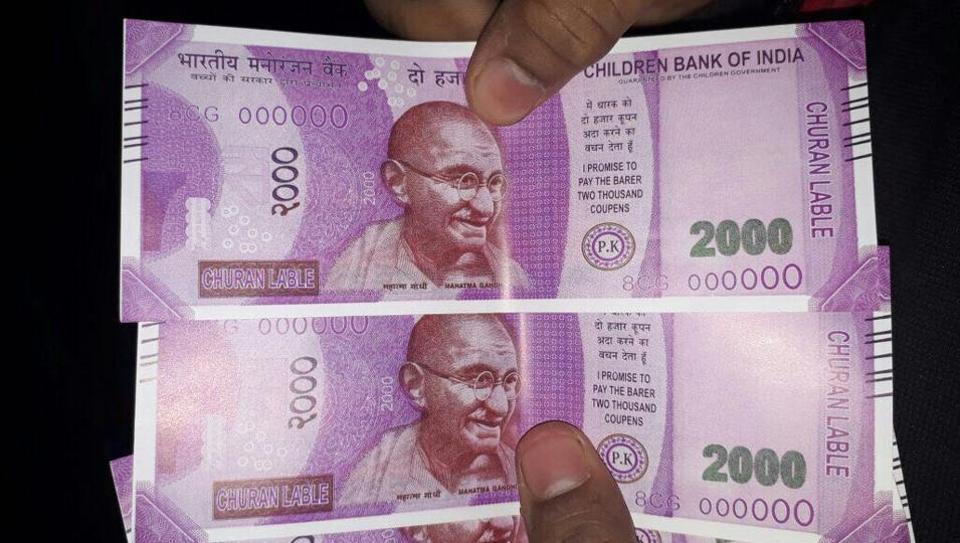 Rohit went on 6th February to withdraw Rs 8000 from the ATM, however, all the four notes were fake, after which he went to the police station to get the matter sorted.
At the end of this, we don't know how can something like this possibly happen? In order to reach the ATM the fake note has to go through the staff at the bank, and with such leniency, we don't even know what to expect from our next trip to our nearest ATMs.
Follow us on Facebook, Twitter and Instagram for more updates. Don't forget to like and share. Do tell us your views in the comment box below.
22nd February 2017
Jyotsna Amla