1. Exit Polls: Congress To Win In Punjab
After a month-long election campaign, voting has finally wrapped up in five states – Uttar Pradesh, Goa, Punjab, Uttarakhand, and Manipur. Since the results will be out on 11th March, it's now time for the Exit Polls. Recent Exit Polls have hinted that BJP will have a comfortable majority in Uttrakhand, Manipur and Uttar Pradesh. While there is a tough fight between Congress and Bhartiya Janata Party in Goa, the former emerged as a clear winner in Punjab.
2. President Returns Delhi's Minimum Wages Amendment Bill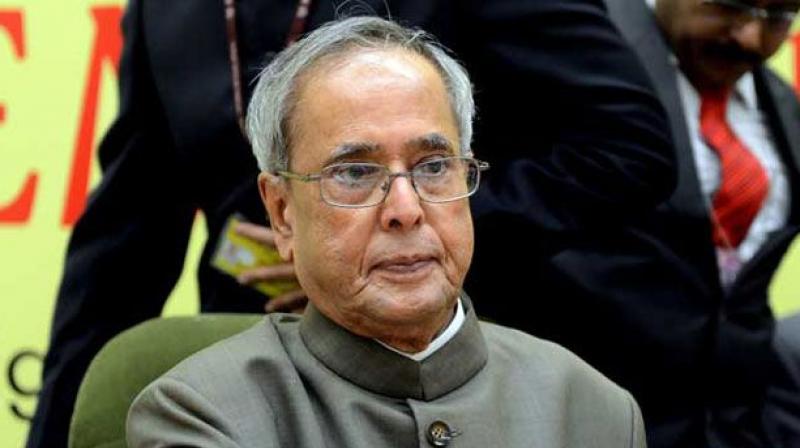 President Pranab Mukherjee has returned Delhi's Minimum Wages Amendment Bill, that stipulates over the top penalty for violating labour laws, to the Delhi Assembly. The proposed law states that violators of the Minimum Wages Act will be punished with imprisonment of up to three years and penalty amounting Rs 50,000. Moreover, companies will also have to upload related data of their employees on their websites in a manner prescribed by the Delhi government. Meanwhile, Lt Governor Anil Baijal had approved Delhi government`s proposal to hike minimum wages for labourers by 37 percent.
3. Two Militants Killed In Kashmir Gunfight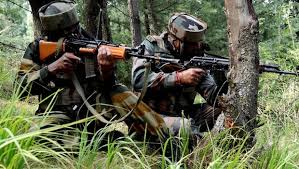 Two militants and a civilian were killed during an encounter between Indian Security Forces and Terrorist group in south Kashmir's Pulwama district, on Thursday. Security forces were fired at when they cordoned off Padgampora village after receiving information about the presence of these militants. The civilian has been identified as Aamir Wani, who died after a bullet struck him in the neck.
4. Paytm Will Charge 2% Deposit Fee For Adding Money From Credit Cards
Digital Payments and Mobile Banking firm, Paytm, will now charge 2% deposit fee for adding money to their e-wallets through credit cards. The company said that people are misusing its "zero fee transfers" scheme and are taking money out of the wallet to deposit in their bank accounts. Moreover, the users are earning "free" money in the form of reward points for using credit cards. Officials said that the step is aimed at discouraging such transfers. Vijay Shekhar Sharma, the founder of Paytm, said "People are not only getting free loyalty points which effectively is free cash but also getting access to free credit". He further added, "The company will return the money charged as deposit fee in the form of coupons that can be used on the website as well as third-party websites such as Swiggy or Uber".
5. Air Strike Kills 23 Civilians in Syria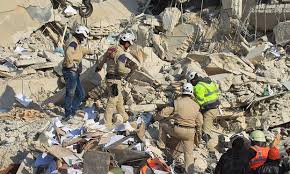 According to a war monitoring group, at least 23 civilians, including eight children and four women, were reportedly killed in airstrikes near the Syrian city of al-Raqqa, the Islamic State's base in Syria. The warplanes were believed to be from a U.S.-led coalition and they struck the village of al-Matab situated southeast of Raqqa, near the Euphrates River. The monitoring group also added that since the start of international coalition operations in Syria in September 2014, at least 890 civilians have been killed in bombings.
6. Nifty Ends Flat, Rupee Stood Firm Ahead of Exit Poll Results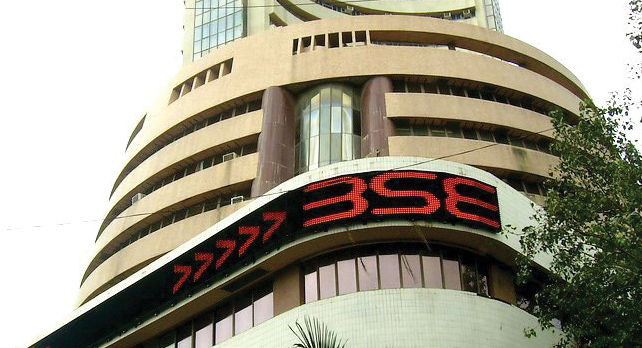 NSE's 50-share Benchmark, Nifty, gained 2.70 points and closed above the 8900-mark at 8,927 after trading at 8899.10 during the early trade on Thursday. BSE's Sensex lost 27.19 points and ended at 28,929.13, keeping gains to the minimum. Indian Rupee, on the other hand, virtually remained unchanged at 66.71 against the US dollar as traders avoided taking any risk ahead of the exit polls result.