1. Edappadi Palanisamy appointed as Tamil Nadu's Chief Minister.
On Thursday afternoon, Edappadi was appointed as Tamil Nadu's Chief Minister. Tamil Nadu's Governor has given him the time span of 15 days to form the government and prove his majority in the assembly. Along with Edappadi, OPS has also been given 15 days to prove his majority with letters of support.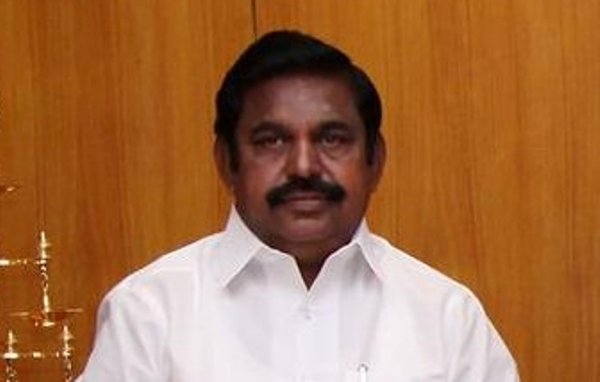 2. 75% of MLAs and MPs have declared income less than Rs 10 Lakh a year.
Indiaspend on Thursday reported that almost 75% of Member of Legislative Assembly (MLA) and Member of Parliament (MP) all across the country have declared their income to be less than Rs 10 Lakh a year. As per the website, almost 35% legislators all across the country declared their annual income to be less than Rs 2.5 Lakh.
3. India is accused of endangering regional peace by Pakistan.
Pakistan accuses India of endangering regional peace and the accusation has been pulled out from India's military buildup. Nafees Zakaria, Foreign Office Spokesperson Pakistan, said that India's defence buildup is not in the interest of the region. He also called it out to be a matter of grave concern.
4. Blackberry files a lawsuit against Nokia.
As Nokia is slowly and steadily trying to get back into the market, something wents wrong. Blackberry has reportedly filed a patent-infringement case against Nokia through which they claim that the latter has used technology that covers as many as 11 of its patents.
5. Among 3, two acquitted and 1 convicted in 2005 Delhi Serial Blasts.
On Thursday evening, Delhi court acquitted two and convicted one in relation to the 2005 Delhi serial blasts. The one convicted, Tariq Ahmed Dar, was said to be the mastermind of the blast, however, he has been convicted only of terror funding. Dar has already served 12-years in jail and would have to serve 10 more as per his sentence. The case has been in court for the last 8 years during which the prosecution has failed to establish any links between the three taken into custody, Tariq Ahmed Dar, Mohammad Fazli and Mohd Rafiq Shah.
Follow us on Facebook, Twitter and Instagram for more updates. Don't forget to like and share. Do tell us your views in the comment box below.