Comedy. Humour. Laughter. The breakaway from seriousness. It's everywhere. Perhaps, it's just about time to sit back and take notice. And perhaps, if there was a time to take things lightly more than ever, then it is now.
You don't need a Kapil Sharma for it, trust us on that. You can laugh it out yourself. Example? Just wear your mom's jeans and go out to the mall or wear a T-shirt proclaiming Rahul is the best Gandhi. Or, you can try the Elvis sidelocks with a full-grown beard! You'll have the world laughing. How very bright, isn't it?
If you thought about it, you'd find that everyday, rather each passing second, life gives us a chance to loosen up. But perhaps it is our fault that we do not take note of any instances. And everywhere you see, you'd often find tense faces or morose. Whether it's the Prime Minister making no mention or tweet in the immediate aftermath of a gory crime that rocks the country or Shah Rukh Khan trying to do things that suit Ranveer Singh better?
Say, comedy for starters? Seriousness is hardwired into our minds and perhaps we may be taking ourselves a bit too seriously.
Regardless, what are the 5 funny things that are way too funny but hiding in the veil of seriousness?
1. Mr. Modi's speeches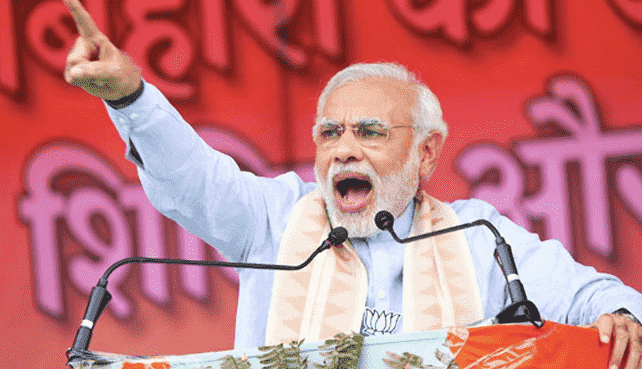 A high octane event, a really intense interaction- how else does one describe the Prime Minister's bowl- an equivalent of the American superbowl? Each time the Pradhan Sevak takes to a dias anywhere in the country to make yet another claim about Clean-India campaign- someone has retied the pajama from a quick sprinkle of relief.
What is most interesting about the honourable Prime Minister's interaction with the country is that these are instances where only one party speaks while the other prefers to dig inside ears.
Badal raha hai India, surely! We can see the storm coming. Seriously, just referring to the dust storm.
2. Mr. Aamir Khan's tears
If you were to find a way past into the home of Mr. Khan, you'd probably find more buckets than gold. What are those for? Of course, to savour water on a dry day in Mumbai.
Probably the last occasion wherein Mr. Khan didn't cry was when the news of Zimbabwean economy reaching inflation failed to reach him. By this time, India's greatest social activist hiding in the garb of an actor had already cried for the current state of Abhishek Bachchan's career.
Seriously, Mr. Khan- save those tears- even Rajesh Khanna didn't like them.
3. That uncle in the party who tells you, "you were indeed very small when you were little"
When those brilliant uncles and aunties who meet us in parties specifically designed to ask vague questions spare us the query about our body weight or relationship status, they launch a new scud missile.
"Son, you were really tiny the last I met you."
Surely, that uncle hasn't met Khali. Nor has he ever bothered to ask the doctor's about his birth certificate. In simple lines, when were you bigger than you currently seem? Were you a part of the film The Curious Case of Benjamin Button? How very nice! Did Mr. really seem that tiny. Perhaps it's time for you to introduce your uncle to ex-Mr. Angelina Jolie.
4. Salman Khan's aggrieved fans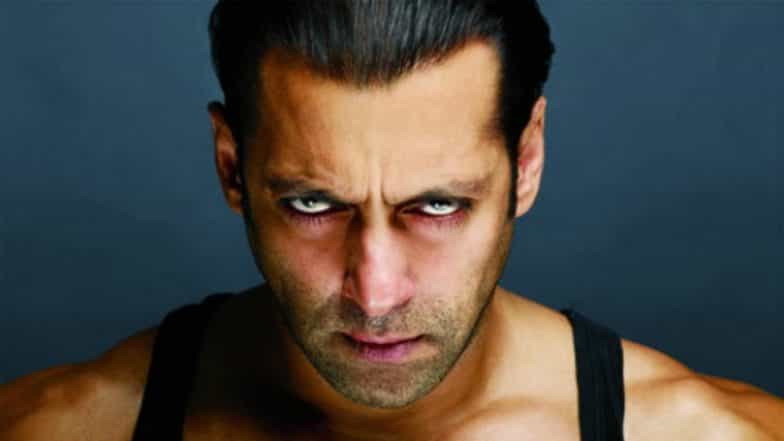 Bhai. This four letter word is the key to life. In fact, it's so implicit to life itself that it bears the same length as its spelling. Each time someone points a finger at Salman Khan- even if it's to question the lame choice of that bracelet that's barely there- there'll be anger among Bhai's fans. The last this rare breed on earth was familiar with laughter was when it saw Rahul Gandhi deliver a sensible speech. We understand their plight.
We understand their plight. Perhaps it's time for Bollywood to find itself a universal, ubiquitous Behen.
5. The Royal Challengers Bangalore fans
If there were to be a national lottery the government would sanction for some underprivileged lot- it had to be for the fans of the Royally- Challenged Bangalore. The jokes on the teams' performance seem to have reached a status that it may compel Himesh to take to the mic again? But should they need that kind of cheering? Better hurry up Virat, before you plunge the world to a travesty.