Over the course of the last few weeks, we have officially entered the 2nd and most extensive wave of the COVID pandemic in India. This wave flared up due to various factors but it all leads to one problem – more and more people facing the horrors of COVID and there are no vacant beds in hospitals, no spare ventilators, medicines and more importantly, Oxygen, everything is falling short of demand.
After the affected patients, facing the major brunt of this, are the hospitals. They have been encumbered with limited occupancy and high demand with no help, which has left them and their patients at huge risk.
One such hospital is Dharamveer Solanki Hospital in Rohini, Delhi. A 50-bedded hospital that has been at the frontline in treating COVID patients since the beginning of this pandemic last year. However, at this time they have almost exhausted their supply of Oxygen to effectively support and treat their patients. In spite of being a 50-bed hospital with ICU and ventilators, they are unable to admit patients in dire need of Oxygen, because of the shortage.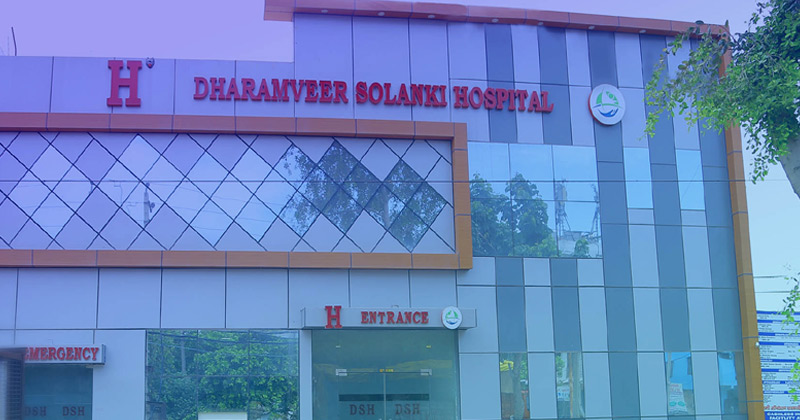 We reached to the Dharamveer Solanki Hospital officials to mark their statement on the situation and they said –
"We at Dharamveer Solanki hospital have been doing our level best to be of service during the current crisis. For smaller hospitals like ours, it is a tough fight as resources are scarce and dear. We have been treating the needy at a minimal cost which has also depleted our reserves making us unable to obtain oxygen and medicines at inflated prices. This is a sincere request for help to all of you reading this message to come forward and donate with open hearts. We wish you all good health and hope you keep safe in the coming months too."
While big hospitals have been able to reach higher authorities with the help of social media, smaller hospitals like Dharamveer Solanki have time and again been left unheard by higher authorities. Which is why, they have now decided to reach directly to the flag bearers of improving the situations – India's Citizen.
They are appealing to all fellow citizens to come out in their support through Donations. With the amount collected so far, the hospital is planning to arrange Oxygen concentrators for their patients and setting up an oxygen generation plant to help more and more people in need of it.
Below are some of the official links to check the hospital details and their continuous efforts for the same.
If you would like to contribute, here is the donation link:
https://www.ketto.org/fundraiser/help-dharamveer-solanki-hospital-to-arrange-oxygen-concentrators
In these testing times, everyone needs eachbothers help and this will only be a small way of showing our cooperation. Please do not consider any amount as minuscule as no donation is big or small and more importantly, share the cause, as much as possible. We need to make their voice heard and reach out to the right ears in order to truly help this hospital and their patients.
Also Read: Delhi CM Kejriwal Raises Vital Question To PM Modi Regarding The Testing Condition In New Delhi!