Delhi Metro has become a daily mode of transportation for millions of people in the city. And, by some grace, it has continued to serve the public of Delhi efficiently, with little halts here and there. However, one just can't be grateful enough for the existence of Delhi metro which has shortened the time and struggle of every day for us.
And, because everything in the world is getting expensive by every second, the charges for using metro are expected to drive on the same path. The same happened with the actual riding charges last year, and now, Delhi Metro Rail Corporation has decided to increase the charges for parking too.
On Wednesday, DMRC decided to revise the rates of metro parking and they'll be effective from May 1st. It said it was necessary to raise the fares in proportion to the "charges being levied by civic agencies for their parking lots". "It is, therefore, necessary to rationalise the metro parking charges in view of higher charges by the civic agencies," as reported by Scroll.in.
Here are the revised parking rates for Delhi metro parking.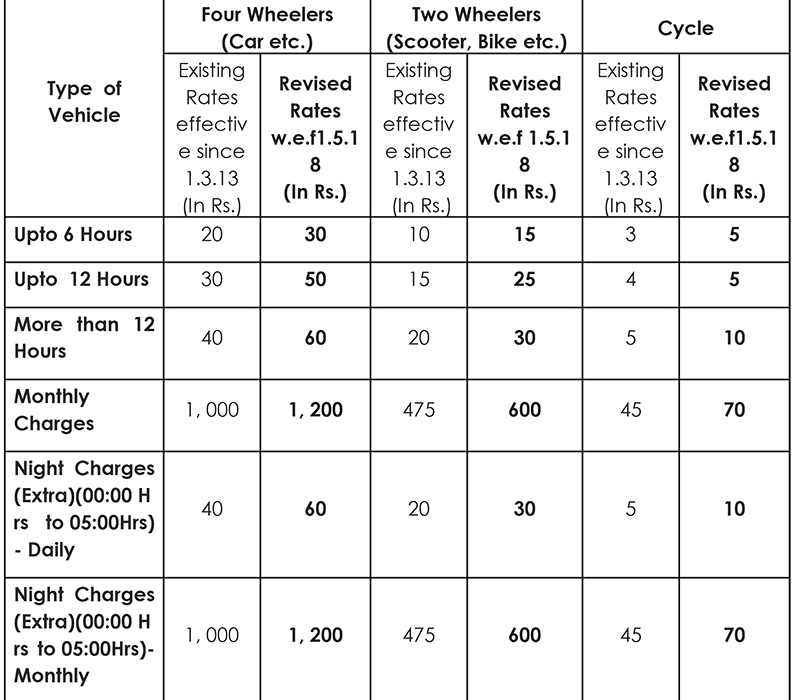 The fares have increased by around 50% across various slabs, and DMRC notes that the increased charges are still on the lower side as compared to the charges levied by the Civic agencies. Last year in October, DMRC increased the fares of its rides and ever since then, the number of commuters using the metro decreased rapidly. Now, one can only wait for the repercussions of this decision.
Jyotsna Amla