Security at Delhi International Airport and Metro Station has been beefed up after Intelligence Bureau from Amritsar reported that seven terrorists have managed to get army combat uniforms of Captain and Subedar rank. The Bureau reported that seven terrorists have been spotted  outside Chakri and Gurdaspur border posts and the group got their hands on Army Uniforms which are likely to be worn after infiltration.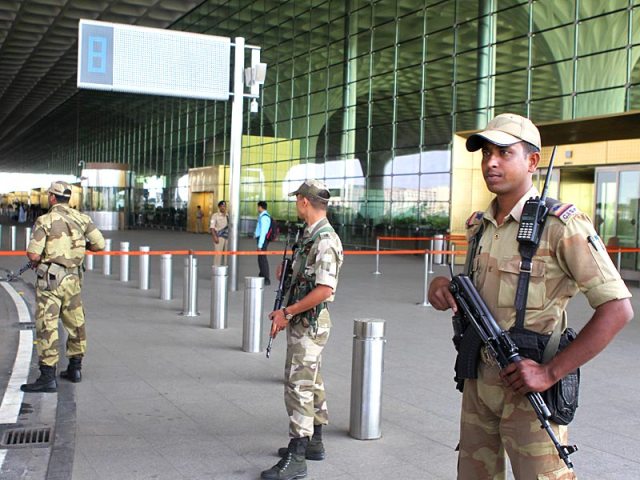 Ahead of elections, apart from Airport and Metro Stations in Delhi, personnel on election duty in Punjab have also been asked to be on alert.
The high alert at the Indira Gandhi International Airport has caused inconvenience to the travelers. In a view of Republic Day, the airport has heightened the security adding two additional layers of frisking, one at the check in and second right before boarding the plane. At Metro stations, passengers are additionally frisked while they stand in the queue.
CISF's director General OP Singh said, "We have strengthened the security at the approach road and through speed breakers, vehicles will be slowed down. We have also asked the airlines to start the Secondary Ladder Point Checking (SLPC) just before passengers enter the aircraft. We request the passengers to reach before time as due to multiple layers of security, the queues are expected to be longer."
Airport securities have been advised to watch out for people in police and military uniforms as terrorists can use the camouflage to sneak into terminals before Republic Day.
Follow us on Facebook, Twitter and Instagram for more updates. Don't forget to like and share. Do tell us your views in the comment box below.
18 Jan 2017
Avni S. Singh