1. Cyclone Vardah claims 10 Lives in Tamil Nadu
Cyclone Vardah has claimed 10 lives in Tamil Nadu after hitting the South Indian Coast on Monday including four deaths in Chennai, two in Tiruvallur, two in Kancheepuram and one each in Villupuram and Nagapattinam. Indian Army, Navy and Air Force are carrying out rescue operations after heavy rain and storm with 100 km/hr wind speed plunged the area into darkness. The state government has announced a compensation of Rs 4 lakhs to the families of deceased.
2. Massive Fire Engulfs Syngene Complex in Bengaluru
A massive fire broke out at Biocon's Syngene Complex in Bengaluru in the late hours of Monday and the cause is rumored to be a chemical leak. The fire department sent eight fire tenders to bring the situation under control in the 6 storey building and no casualties were reported till the last update.
Fire broke out in the kitchen of Biocon biopharmaceutical company in Bengaluru (Karnataka),10 fire tenders at spot. Fire under control. pic.twitter.com/YmEFUN40uh

— ANI (@ANI) December 12, 2016
3. Heavy Fog Disrupts Transportation in Delhi
Dense fog has left thousands of people helpless as 81 trains were delayed and 6 were canceled due to low visibility on Tuesday morning after the officials reported visibility below 400 meter. Although no flights were canceled on Tuesday but many International Flights coming to Delhi International airport were delayed.
4. Cristiano Ronaldo Wins Ballon d'Or Award
Cristiano Ronaldo, the Real Madrid Forward won the Ballon d'Or Award for the fourth time, beating arch-rival Lionel Messi. He has claimed the prestigious award in 2008, 2013, 2014 and 2016, being one step behind Lionel Messi who has won the Ballon d'Or five times since 2009. Lionel Messi came second in the 2016 list while Atletico Madrid's forward, Antoine Griezmann finished third.
5. AB de Villiers Steps down as Test Captain
After being ruled out for the test series against Sri Lanka due to an elbow injury, South African Skipper has abdicated his captaincy with immediate effect and has recommended Faf du Plessis as permanent captain, to which Cricket South Africa board has given a green signal.
6. Sensex strengthens by 96.57 points, Indian Rupee gains 6 paise against US Dollar
The market opened on a positive note on Monday as Indian Rupee gained 6 paise against US Dollar in the early trade on Tuesday. BSE Sensex also rose to 26,611.81 after a 96.57 pointer growth in the early trade.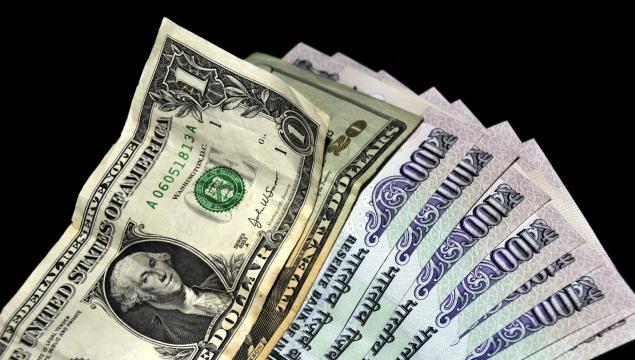 Follow us on Facebook, Twitter and Instagram for more updates. Don't forget to like and share. Do tell us your views in the comment box below.
13 December 2016
Rohan Jaitly