Another rape case has been reported near Delhi, however, this time those who raped, posed as policemen to give shape to their crime. Three women were gang raped by these impersonators in Rabupura area of Greater Noida on Wednesday at around 1 am. The attackers visited the brick kiln workers' houses where they tied up the men and ate before stealing cash, valuable and six chickens.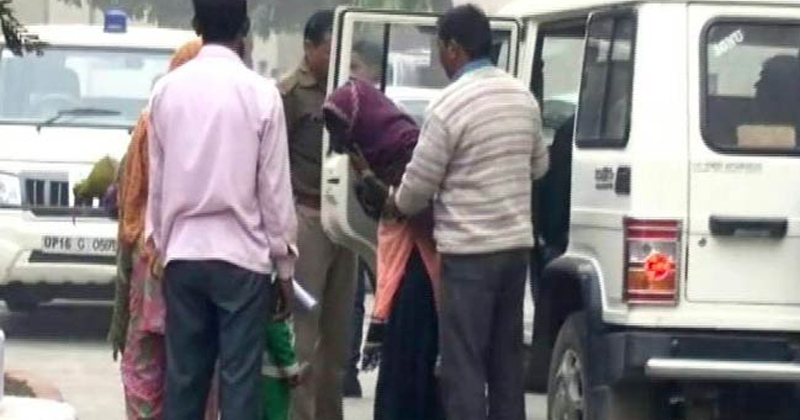 As per one of the victim's report, the men alleged that they are policemen and need to check the house for the possession of any illicit liquor. The entire situation took a turn, which resulted in victim's husband being tied, some 20 metres away from the house. After this the criminals took turns in raping the women in the house, and the same happened with other neighbours. All the rape survivors are in their 20's and admitted to a hospital in Noida. One of the women in the house was pregnant, who pleaded to them and was able to escape the traumatic crime.
As per the Jewar Circle Officer Dileep Singh, the charges registered against the assailants are under Sections 395 (Dacoity) and 376 D (Gangrape). The motive of the entire crime has not been yet considered to be robbery, as the criminals ate and stole the chickens from the house. Police also declared that a crime like this has not taken place, in last 10 years. However, on Tuesday evening, just 100 metres from this site a similar attack took place, the police is searching whether the people behind both the crimes were same or not.
An ultimatum of two days has been given to the police from the members of Rashtriya Kisan Union, for the arrest of assailants.
Follow us on Facebook, Twitter and Instagram for more updates. Don't forget to like and share. Do tell us your views in the comment box below.
3 November 2016
Jyotsna Amla