The leader of the cult that clashed with policemen in Mathura, Ram Briksh Yadav was killed in the violence on Thursday. The police have told that twenty-four people had  died in the clashes, including two policemen.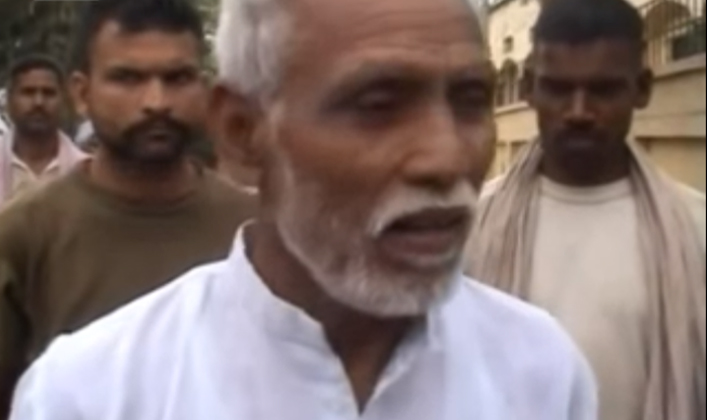 Yadav had  eight cases against him including murder and land-grabbing and was also the key accused of leading the violence in Mathura. He ran a camp supported by a private army distributed into units  which had taken over Mathura's Jawahar Bagh.

The cult was called Swadhin Bharat Vidhik Satyagrah and it had more  than 3,000 people. They had ambushed nearly a thousand policemen with swords, guns and grenades and also lit  hundreds of gas cylinders which led to a huge explosion. That explosion caused most of the deaths.
Uttar Pradesh Police Chief Javed Ahmed said, "He died in one of the explosions. As far as we are concerned, he was guilty in the eyes of the entire UP police force."
Some of the dead in Mathura operation identified. Rambriksh Yadav's body identified by associates. Family intimated for final confirmation.

— Javeed (@javeedipsup) June 4, 2016
Ram Briksh Yadav hailed from the Ghazipur district of Uttar Pradesh according to sources. After the death of Jai Gurudev sect leader in 2012, he  formed an offshoot and a fight over succession.
His group claimed that they were fighting for the abolition of elections and cheaper fuel for people.

His group was allowed to camp at Jawahar Bagh for two days in March 2014 after being denied permission to take a protest march to Delhi.

Follow us on Facebook, Twitter and Instagram for more updates. Don't forget to like and share. Do tell us your views in the comment box below.

6 June 2016
Avni S. Singh