The world gets stranger every day. As soon as you start to think that you have seen it all, it surprises you or leaves you in shock. In a world where we keep listening to bizarre things, another strange incident has left us wondering, why would anyone do that.
A minor girl identified as B. Ramadevi disguised as a man and went on marrying three girls. As much unbelievable as it may sound, it happened.
The girl hails from Itikalapadu village in Kasinayana mandal and has married three girls of her age misleading them to believe that she is actually a man. The third wife exposed her mischief and lodged a complaint with the police at Jammalamadugu in Kadapa district, Andhra Pradesh on Tuesday.
The police have stated that Ramadevi worked in a private spinning mill in Tamil Nadu, and has always dressed like a boy. She ignited the bond of friendship with 17-year-old Mounika (name changed), who hails from Bheemagundam village in Peddamudiyam mandal and worked in the same mill.
Soon their friendship turned into a love affair and they got married. After two months Mounika discovered that the guy she has married is actually a girl. She went to her parents and recited the whole story. Her family then decided to approach the police.
Mounika told the police about the fraud Ramadevi has committed and she was immediately taken for interrogation. Police found that Mounika isn't the first victim of Ramadevi's fraud. She has previously married two girls ;16-year-old Roja (name changed) from Proddatur in Kadapa district and 17-year-old Manasa (name changed) from Kothacheruvu village in Mudigubba mandal, Anantapur district.
The police have also revealed that both of her previous wives had an unstable mental condition due to which they have been sent for examination.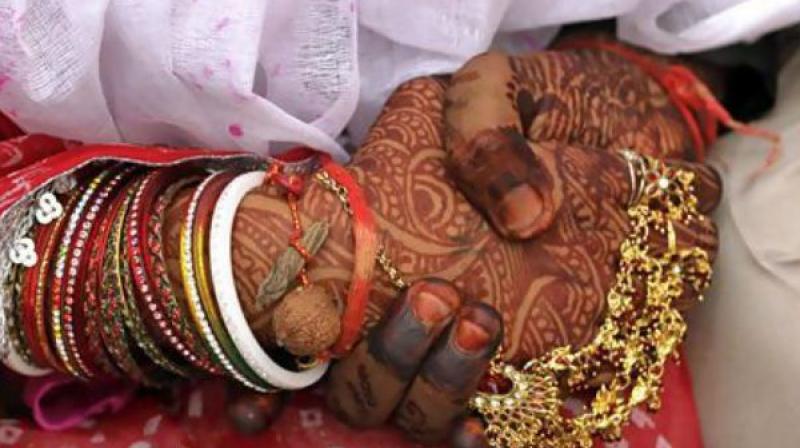 As soon as the news broke the incident spread like a fire in Kadapa district. We can't question any individual's sexual preference but paving a way to it through fraud is still not justified.
Same-sex marriages are still illegal in India and we are all aware of the fact that LGBTQ community is fighting hard to get their rights and respect in the society. However, the sad truth is that fewer people understand the hardship that such people are going through.
In between all the struggle, people like her give a chance to the so-called protectors of society to consider the love of same sex a crime.
Avni S. Singh