Eight members of Students of Islamic Movement of India (SIMI) were killed in an encounter after they escaped from the Bhopal Central Jail on Monday morning. This was the second such escape from Bhopal Central Jail in three years.
SIMI was launched in 1977 for the welfare of Muslims but later on, the group adopted extreme ideologies and was banned by the Government in 2001. According to the rumors, some of the members went underground and established an anti-government outfit. The rumors also state that SIMI now has 400 specially trained members and another 20,000 ordinary members.
DIG Bhopal, Raman Singh said that the group of eight SIMI members escaped at around 2:30 am after slitting the throat of an officer with a steel plate and a piece of glass. The deceased was identified as head constable Ramashankar.
Bhupendra Singh, the state Home Minister acknowledged the security lapse and CM Shivraj Singh Chauhan also expressed his displeasure in the functioning of jail authorities.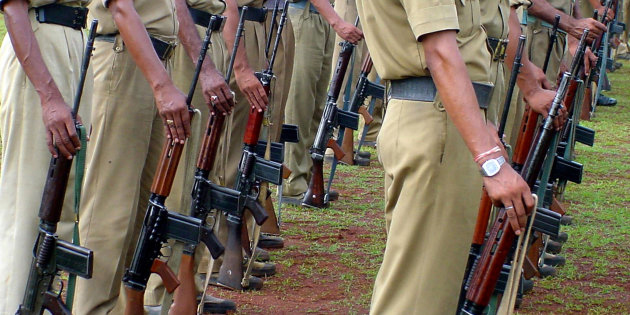 The state was on high alert and five jail officials were suspended after this jailbreak. A reward of Rs 5 Lakhs was placed on each of the eight convicts.
The SIMI activists who escaped were identified as Majid, Aqeel Khilji, Sheikh Mehboob, Zaqir Hussain, Sheikh Mujeeb, Khalid, Sheikh Mehboob and Amjad. Former SIMI chief Abu Faisal who was sentenced to life imprisonment last year in a murder case was suspected as the mastermind of this jailbreak.
Aqeel Khilji is also a former SIMI chief who was arrested in 2012 from Maharashtra on the suspicion of planning the assassination of some RSS and BJP leaders. Authorities also stated that four of the eight suspects were part of Tantya Bheel Jail breach that was planned in a same manner.
31 Oct. 2016
Rohan Jaitly