Chances are, if you happen to walk up to any average Mumbai citizen and quiz him or her about where between Delhi and Mumbai is a woman safer and comfortable to move about freely, then at least 8 in 10 persons would submit Mumbai, the 'Maximum city' as their response.
The chances of Delhi being the response of the majority of the respondents is about as slim as that of finding sand in Antartica.
The reason is simple and not very complicated. Girls in Mumbai are perhaps safer because it all boils down to the cultural environment.
It could be said that where it comes to the relative girl safety, then Mumbai outscores Delhi comprehensively. For starters, the city's outlook being more congenial toward the feminine gender helps. On the other hand, Delhi is where girls more often than not feel objectified and threatened.
It could also be said that Mumbai is a city that's more concerned about everyone's overall well-being while Delhi's behavior about most things is slightly insular in nature.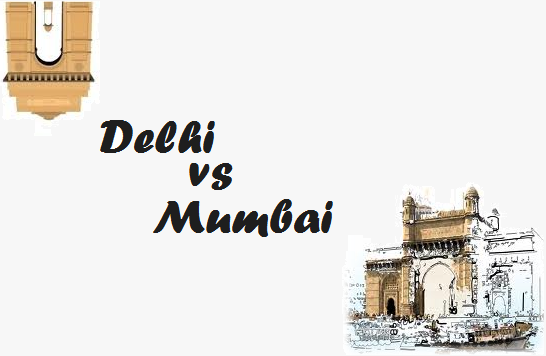 Girls in Mumbai feel more at home and can be seen away from home space until very late at night. Perhaps, the common thread here is a not so threatening statistic concerned with crimes against women or instances of outright hostility.
While Delhi, on the other hand, has cultivated a more notorious reputation for itself owing to the rising instances of treacherous crimes against its women. Even today, nearly half a decade since its shambolic and shocking occurrence, Delhi hasn't really been able to come to grips with the entire Nirbhaya rape incident.
It is an incident that rocked the very cradle of a woman's faith in the city and its denizens thereof. There's hardly much doubt therefore that the Delhi high court asked that why does a woman move about more freely in a Mumbai vis-a-vis Delhi?
For the longest time now, we've been hearing about the government's impending plans to make the capital city absolutely 'crime free' for women. But can that ever be a reality?
Apparently, if this distant dream is to turn into reality, then AAP will find itself amid sheer work. And why not? On Wednesday, i.e., July 31, the Delhi High Court directed the AAP political party (in power in the national capital) to make immediate plans along with the Delhi Police to make the city 'crime-free for women.'
Network 18, reporting more from the venue happened to share:
"The bench also pointed out that over Rs 3,000 crore is lying unused in the Nirbhaya Fund, which was announced in 2013 after the gang rape and murder of a student in Delhi on December 16, 2012, and was not being used."
In lines with the directive of the High Court, the AAP and Delhi Police will now be meeting all the stakeholders whose efforts will be instrumental in realizing the ambitious goal set out by the honorable court.
The court, it appeared, wants to bring about an urgent sense of change in the way it raised several relevant but necessary questions.
1. Why do girls roam freely in Mumbai and during nights when this cannot happen safely in Delhi?
2. Where are we going wrong.
If you happened to be present when the Delhi court was in the thick of the action, then you felt that at some level, the government's blood was boiling, that something desperate was wanting to be reached.
The court would conclude by stating, "So much in Nirbhaya Fund is lying unused. Prevention is better than cure. Why can't some of this be used for installing CCTVs and streetlights as it will also fulfil the objective of creating the fund," it said.