Just when we think that the education system is getting better in India under the supervision of better and professional academics, a brutal incident fall right in front of eyes. Since last decade everyone is crying their throat out to look after the administration and it's high time that School Authorities, as well as the parents, put a constructive thought towards it.
It's no Mahabharata that Dronacharya would ask for the Thumb of Eklavya as Guru Dakshina and he would happily sacrifice his talent, life and most of all a frigging body part. The times have changed and so the teaching bodies should.
Until when we would keep ignoring the fact that some people, despite their esteemed qualifications, are not mentally fit to be a teacher. Yes, there have been many cases where a school teacher loses his/her control and beat students mercilessly. Another such shameful incident that has disgusted us, took place in UP and we are just shocked – How could any human do this to children?
The horrific incident happened at the Stepping Stones School, Kanpur, where a teacher pitilessly hit an 8th class student with a wooden duster simply because he was talking in between her class.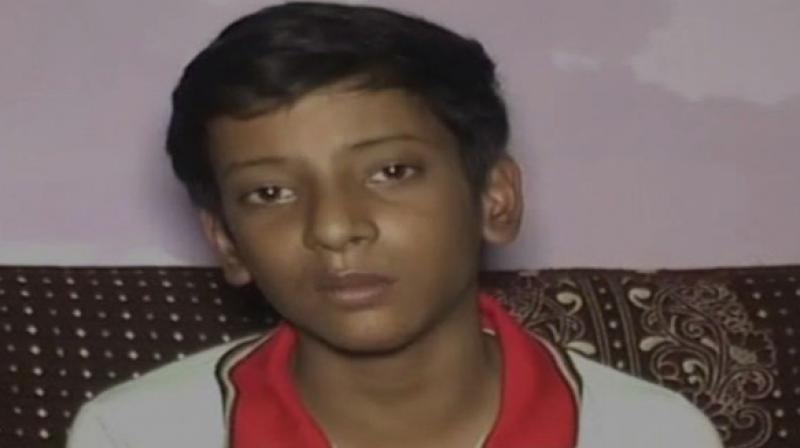 She spotted him talking to his friends in the middle of her class and lost her cool. She started hitting him and even after the kid told her that it's hurting bad, she continued till she broke his hand. Lost in her rage she forgot that things could end up badly for both of them.
Thank God!, the ruthless incident was captured in the CCTV footage of the school as when the parents of the student complained to the principal, she completely denied hitting him. Truth cannot be hidden for long and after looking at the footage, her lie was caught.
https://www.youtube.com/watch?v=TN-TRhAyU-k&feature=youtu.be
( Video Source: KHABAR INDIA )
The boy also claimed that it was not the first time when the teacher completely lost it in class. She always punishes students remorselessly.
After the incident was reported the UP Police started a probe into the incident.
The teacher may or may not get penalized. But, this leaves us with a boiling question : are we sure we're sending kids to schools that can train them? Or, are we sending the future of this country to institutions where aggressive tactics stand a chance to run down innocent minds?
So much for Law and Rights?
28 September 2017
Avni S. Singh