Looks like BJP ministers have gained a reputation of controversial leaders as they never back off from making questionable and senseless remarks. Especially the MLA's in Madhya Pradesh, Uttar Pradesh, Haryana come up with remarks in relation to – How a woman should behave, how a woman should dress up, how men have rights to tease women and what not.
We have heard all sorts of useless remarks till now but this one will surely stir a sense of fear and intolerance in the minds of many people. Surendra Singh, who is a Bharatiya Janata Party (BJP) MLA from Uttar Pradesh's Ballia has given a controversial interview stating India will be a 'Hindu Rashtra' by 2024.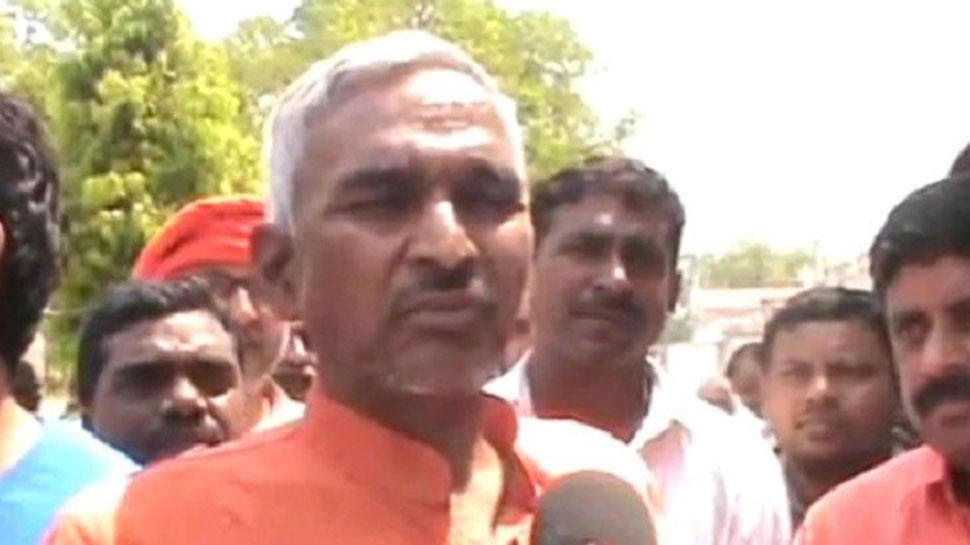 He has stated that our country belongs to Hindus and there are only a handful of Muslims who are patriotic. Other Muslims may live here but they are not loyal to the country. Surendra Singh went on saying that the kind of work Prime Minister Modi and UP CM Yogi is doing, he is confident that India would become a complete Hindu nation by 2024.
Here Is Full Interview Of Surendra Singh:
He also stated that after India emerges as a Hindu Nation there would be a new constitution and Muslims will be asked to follow it. Those Muslims who would assimilate the new rules could stay and those who would not, they are free to leave the country.
Such statements compel us to think, are our ministers have no idea that India has at least nine recognized religions? It's been more than 7 decades since India became a free nation and maybe it's time that we stop using Hindu-Muslim controversies for political benefits. For once let India be a nation of people who are not labeled, judged, or treated as per their religion.
Avni S. Singh