Probably, it would make for a pointless exercise of sorts to even encourage a debate as to what makes India a travel-friendly country? And with great certainty, it can be said that India happens to be a country that is liked and revered the same way for its culture as it is for a string of landmark monuments and cultural symbols.
These are parts of a sparkling history that have stood the changing vagaries of time.
Today, when one comes to discover India, one doesn't merely come to examine a past that's often been played into the hands of history. But, in fact, one comes to be one with the annals of a past that impacts the eminent present of a country hailed for possessing a bright future.
India doesn't merely exist in the culinary delicacies or the by-lanes of its vastly admired cities that are doused in a distinct splash of colours and cultures. But, India also exists in the poise and grace of a wide range of historical monuments that have an intrinsic meaning in its tumultuous but memorable history.
That said, every city in India is peppered with a string of fabulous historical monuments, be it Mumbai, Hyderabad, Kolkata, Lucknow, Jaipur or any other destination.
But if you put all of these aside and focus on the national capital, then New Delhi hardly has a dearth of many milestone monuments. The only sad part is, in front of hailing the magnanimity and crafty brilliance of historical monuments such as an India Gate, Red Fort, the famous Qutab Minar, one often undermines and often ignores a wide array of other monuments that happen to define Delhi uniquely.
And truth be told, these are monuments that are as unique in having shape-shifted the past of Delhi, as have any other facets whether it is broad and spacious roads or the city's greenery.
That makes us introspect as to what which are the forgotten monuments of Delhi?
1. Satpula in Malviya Nagar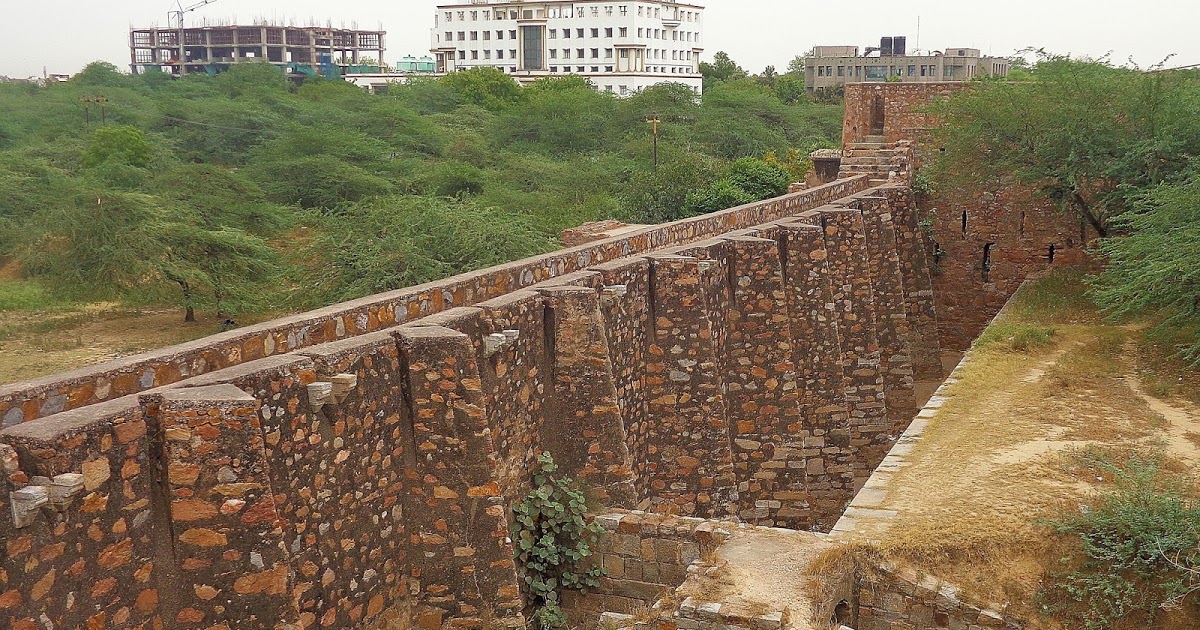 If you happen to be a resident of Delhi, you may not be that unfamiliar with the peppiness of Malviya Nagar, perhaps, as a place that could be said to be a distant cousin of a place like Lajpat Nagar.
But that said, one of the most alluring aspects of Malviya Nagar is Satpula, an interesting historical monument that probably not many who live there or in close proximity are even aware of.
And while that in itself, is sad and worth introspecting as to why some monuments are forgotten, it's important to say that the Satpula in Malviya Nagar has its own course of remarkable history.
Located in a walking distance from the famous Khirki village, directly opposite the SelectCitywalk shopping mall, the Satpula is actually is this ancient water harvesting dam, which stands around 800 meters from the Khirki Masjid.
An easy, walking-friendly monument that can be reached easily from both Saket and Sheikh Sarai, the Satpula, which means 'seven bridges' in Urdu, was anciently used for providing water.
2. The Birji Khan Tomb in R.K. Puram
Nestled in that remarkable part of Southern Delhi that has both excellent connectivity to Vasant Vihar, Vasant Kunj and the diplomatic area among many places, the Birji Khan Tomb happens to be one of the forgotten monuments of Delhi.
That said, this phenomenally beautiful tomb belonging to the Lodhi period is one of those ancient relics, so to speak, that nearly jumps out for attention when one's passing by the famous sector 3 in the heart of R.K. Puram.
With its lofty structure covering decently a passage of spacious and open space is a square-shaped structure that is slightly elevated from the ground space or the ground zero, in other words. Constructed in a light cream colour, mixed with brown, the Birji Khan Tomb in RK Puram is amongst the many reasons why Delhi is so loved and admired for its past.
3. The Jamali Kamali Mosque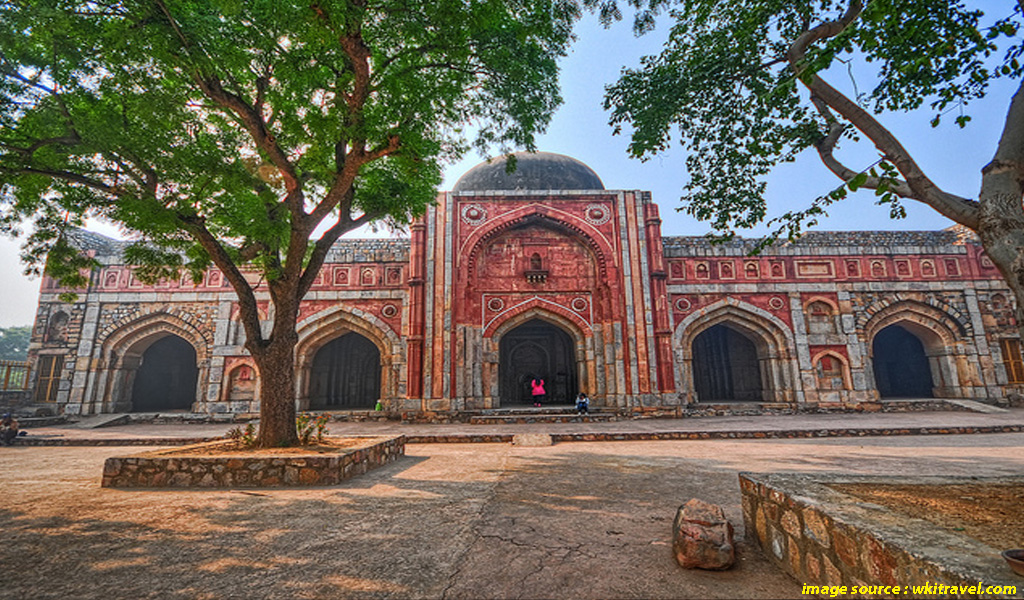 This is a mosque that is nestled in the southern end of the national capital. With an open verandah space, indicative of two monuments nearly adjacent to one other, the most interesting fact about the Jamali Kamali Mosque is that it is named actually after two people- Jamali and Kamali.
The construction of the place was completed in 1529 and this is a picturesque monument of sorts that is commonly flocked by history buffs and photography experts.
4. Chor Minar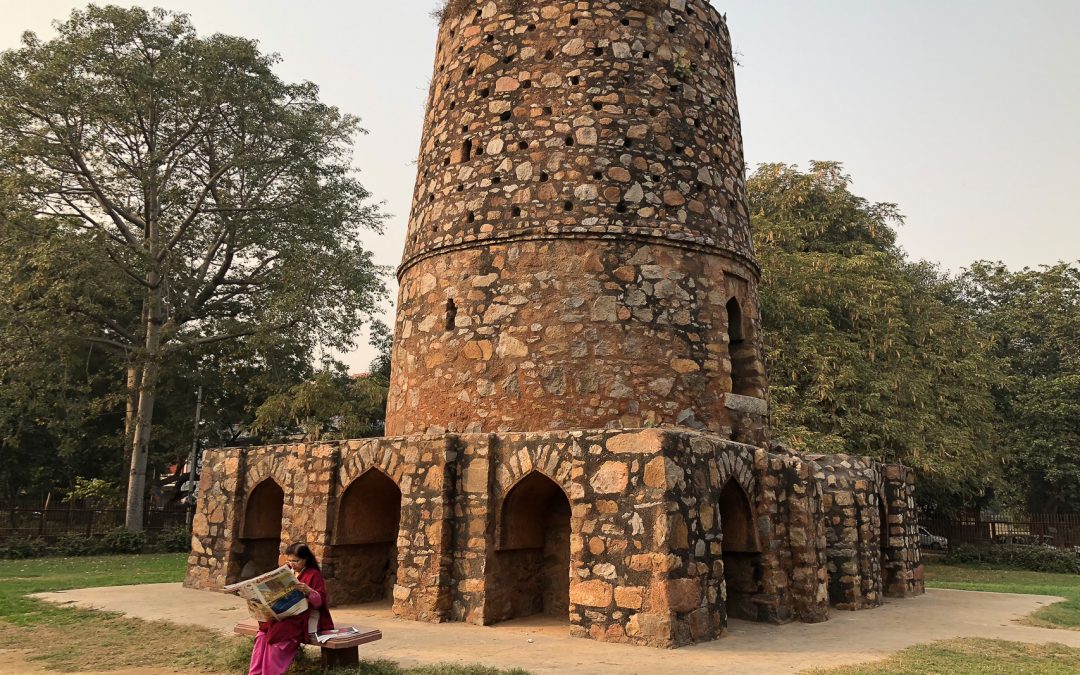 Whether you are in Delhi or you are an intrepid traveller who loves to cavort with that part of the world that has actually been a 'have been', one may surely have heard of the famous Chor Bazaar.
At the same time, there's this sullen feeling that meets the curious photographer and writer and bloggers, so to speak, who do not know about the Chor Minar. This is one of the most intriguing but forgotten monuments of Delhi and probably not many are aware that it was constructed upon the direct orders of the famous Alauddin Khilji, of the Khilji dynasty, circa 13th century.
An alluring part of this mini tower structure is that there are about 225 holes in the walls of the tower and legend has it that, the heads of those held captive by Khilji were put up for a display over there.