India is a funny place and people here are funnier. You can expect any bizarre possibility in this country of weird believes. Anything that can be called as a celestial thing is special to our people so much so that they forget to even look deeper into the matter.
So in a creepy incident recently, the people of Gurugram actually received a lesson that they should not believe just anything.
On Saturday, people of Fazilpur Badli Village of Gurugram confused frozen toilet waste for some rare mineral and took it to home to keep it in their fridge. Yeah, as disgusting it may sound, this actually happened.
A villager, Rajbir Yadav who went to fields to take a dump saw a large piece of rock falling from the sky and hitting the ground with a loud noise. He wasn't sure what was it, so he called up other people of his village. Some of them suggested that it could be a piece of a meteor.
The large piece of rock was white in texture and had a transparent surface. It was ice cold, thus people believed it o be a rare mineral. Fascinated by the rock people quietly grabbed some pieces and carried them back to their homes. It was cold so they put it in the fridge, thinking it could be a priceless celestial object.
Now, the authorities of India Meteorological Department and National Disaster Management were called to inspect that piece of rock and it turns out that it was frozen toilet waste leaking from a flying aircraft.
The ice hadn't melted so villagers thought that it might be a piece of a meteor but the India Meteorological Department and National Disaster Management officials thrashed their hope after they declared that it's "Blue Ice", the term used for toilet waste in airplanes.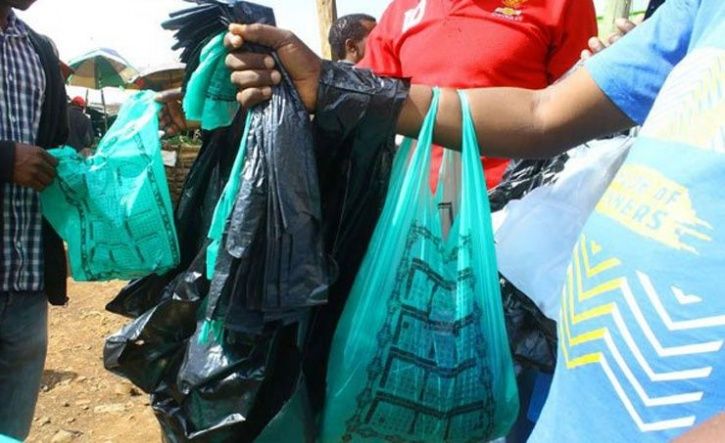 The villagers who kept that rare rock (we can't help but laugh out loud), in their fridge, are busy cleaning their home. Who wouldn't right? They may have felt disappointed but the story is so funny that it's curing our Monday Blues!
Avni S. Singh