Here's a question. If someone told you that Jaipur happens to be one of the friendliest cities in India, then would you be surprised? Not exactly, right?
Well, the fact is that now, as it turns out, even a revered international association recognizes that Jaipur indeed is one of the friendliest cities of India. And therefore, Big 7 Travel, one of the world's most esteemed and widely popular online platforms that are in the business of publishing original content on Travel, Food, and Hotels have also recognized the fact.
To that end, that Jaipur, one of the friendliest cities of India as also being one of the most historic has lapped up the attention from the remainder of the world was established when UNESCO recognized it recently as a heritage city.
In fact, at this very point, if you happen to interact with anyone in the 'Pink City,' about what makes the place a 'one of a kind' destination, then perhaps more people would state the city's friendliness as being the big reason for its popularity.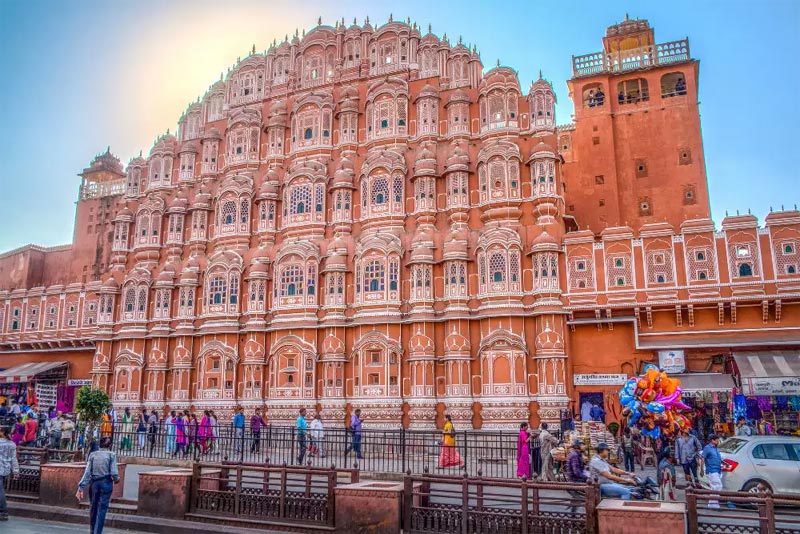 Formerly, a kingdom of Maharajas and presently checkered with countless "Havelis" that have been transformed into hotels and luxury accommodations, Jaipur happens to be one of those cities that are as beautiful as they are rich in history.
Another aspect that makes it a rich touristic spot is the fact that on a daily basis, the capital city of the largest state in all of India (area-wise) attracts as many tourists from within India as from different directions on the globe.
In that regard, it's important to focus on the finding of the Big 7 Survey where as many as 1.5 million international travelers rated Jaipur as one of the friendliest cities in the whole wide world. Furthermore, what makes this finding by the survey a coveted one for the city is that presently, Jaipur happens to be the only Indian city on the checkered list.
The people of the city are considered to be gentle, accommodating, friendly and hospitable. But then none of this should come across as some drastic surprise because Rajasthan is, after all, one of those special destinations where the cultural legacy and general warmth among people is valued way more than an individual's bank balance.
Together Rajasthan and Gujarat have continuously been one of the widely known culturally attractive destinations in the world's largest democracy.
More on Jaipur now!
The Pink city is also known to be a student-friendly city. This is one of the facets that makes it similar to Pune, in a way. The people in both cities are known for their affection toward travelers and their friendly tendency to go out of the way to help strangers, which is a quality worth lauding in times where one's growing increasingly insular, focused on self-vested interests.
Additionally, a Jaipur-based online journal, ecstatic at the latest piece of development on the famous city happened to share the following wherein a foreign national shared his experience in the Pink City:
"Jaipur is definitely a friendly city. We never felt like strangers in this town. People are really warm-hearted. Whenever we needed help, we got it. Besides, the city markets and it's spicy food are really awesome," said Christian Carter, a resident of Canada.