Jalandhar Nayak can be compared to Dashrath Manjhi who is popular as the mountain man in India. Just like his, Nayak has been single-handedly breaking mountains to construct a 15-km road. From last two years, he has been grinding himself every day for eight hours so that he can connect his village Gumsahi to the main road in Phulbani town of Kandhamal district in Odisha.
Similarly, as Dashrath Manjhi, who hailed from Bihar and spent 22 years to build a 110 m long, 9.1 m wide and 7.6 m deep road with just a hammer and chisel, Nayak too built an 8-km-long road in last two years through hillocks. He has planned to build another 7km stretch in next three years.
Jalandhar Nayak is a 45-year-old man who is a resident of Gumsahi never had access to education. He is determined to educate his children but his 3 sons had difficulties in crossing the hillocks to reach school, which is in the town. Considering the fact that Nayak and his family are the only residents of the village, he took up hammer and chisel to make it easy for his children.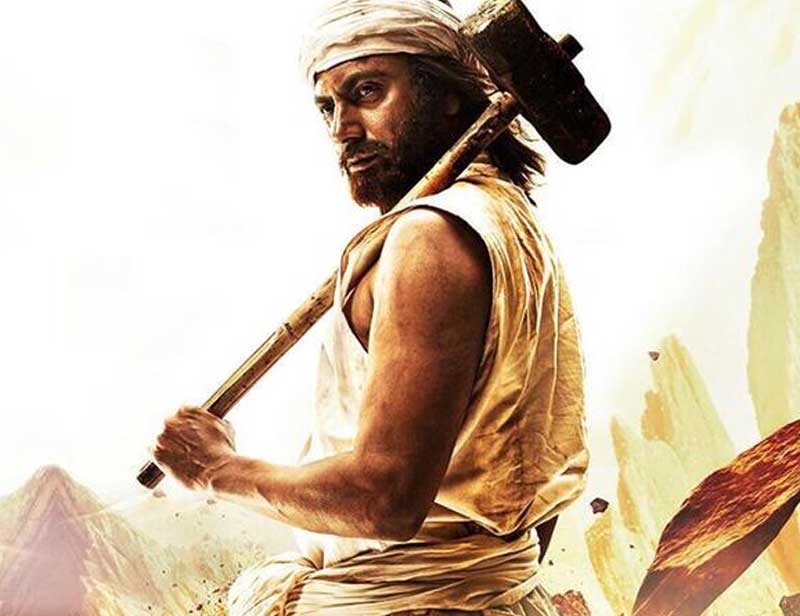 All the tribal families who lived in the village migrated to the town owing to the fact that there is lack of essential facilities and proper road. Nayak, who earns his living by selling vegetables, wanted a better future for his children, hence, he decided to take the initiative and started carving a path that will lead his children to a better future.
Jalandhar Nayak's efforts went unnoticed until 9 January when he received an invitation from the collector. He got the invite after a local newspaper covered the story of his hard work.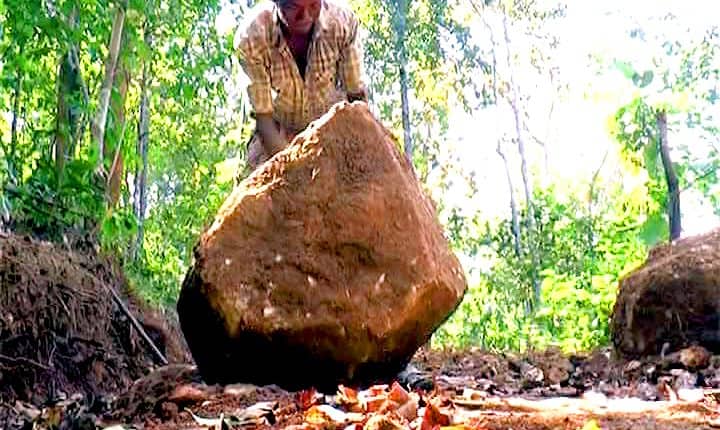 Recognising his efforts, the district administration has now decided to honor and help him. They have also promised him to pay under the MGNREGS scheme.
Collector Brundha D has stated that Nayak's efforts to cut mountains to build a road has left me spellbound. Nayak will be paid under MGNREGS scheme for all the days he has worked to build this road.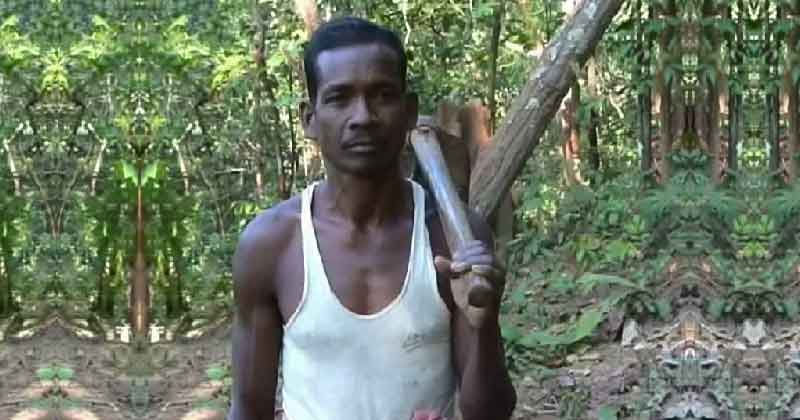 The district collector has assured Nayak to complete the construction of the road to Nayak's village. The collector has also decided to felicitate Nayak for his determination and hard work to construct a road in this remote part of the state, during the Kandhamal Utsav.
2 years, 8 hours, every day with a hammer and a chisel. His sheer hard work did get notice, however, if we look at another side. The Government seriously needs to pay attention to such remote rural areas and provide basic necessities. In the process of development, such places shouldn't be left behind.
Avni S. Singh