It often eschews glamor and stays away from the mainstream news headlines that perhaps stay a bit unreasonably glued to the city of Delhi. While the pomp and swagger belong to the national capital and the corporate pomposity (and the bustle) side with Gurgaon, this is a city that doesn't hog headlines as much as it should. At times, one does think if the bias associated with pre-conceived notions about the unruliness of the state of Uttar Pradesh come in the way, but truth certainly is that Noida isn't everyone's darling when it can so truly be.
Let it not be forgotten than way before milestone infrastructural developments around the region of Delhi NCR even sprang to life, such as the Barapullah flyover or the extensive metro lines that connect much of South Delhi to the Airport, or even the Golf Course Road of Gurgaon, there was always the DND flyover that made it a city second to none where useful everyday connectivity was concerned.
Forget also not about the famous "Green Buildings" such as the famous WIPRO campus in Greater Noida (a gold-rated LEED certified green building) that have truly enhanced the sustainable footprint here. And now, Noida, one of the most unsung cities in perhaps all of north India is all set to be punctuated with a brand new development.
Ever heard about the forthcoming waste-to-wonder theme park that's due to be erected in Noida?
As it turns out, much of the garbage and waste produced around the city will now be utilised for a bigger, 'more needful' purpose as one would put it. The garbage as well as the plastic waste shall now be used for making divergent, captivating sculptures in the waste-to-wonder theme park that Noida is planning to construct.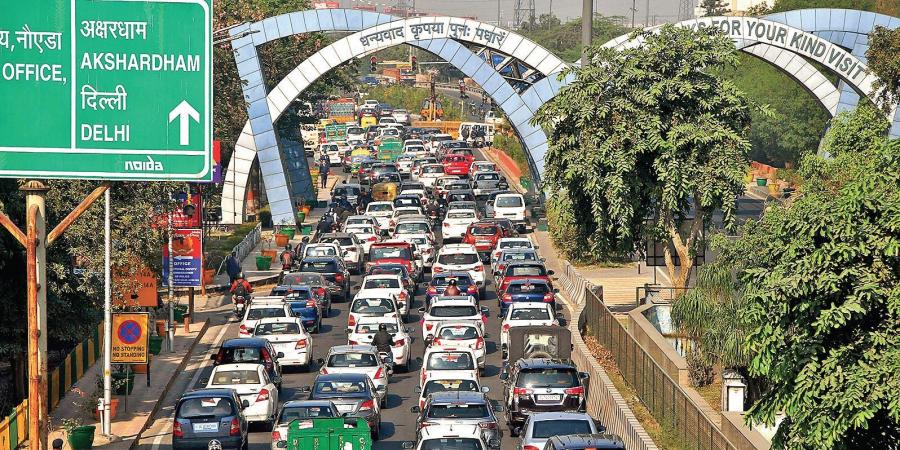 It can be said that a great new transformation is about to dazzle the city with something that has an exciting prospect for people of all age-groups.
After all, it's never only children or youngsters alone that go onto frequent a theme park; one's often accompanied by the family.
Here's what noted news publication the Hindustan Times had to report on the story:
Meanwhile, Ritu Maheshwari, Chief Executive Officer of the Noida Authority, on Tuesday (March 30) directed officials to develop a green belt along the roads. She also asked them to maintain these roads and work towards their beautification. 
Also Read: New Limits Set For Delhi Amid Rise In COVID 19 Cases!
The construction of parks in Sector 77 and Sector 117 has been completed. Designer benches and dustbins will be installed in these parks, she informed. 
At the end of the day, what one can expect is a clean, green and spacious facility that will offer a distinct experience to the denizens of Noida.
And that this is going to be an environment-friendly initiative, the authorities in Noida have planned to plant no fewer than 2,000 planters around the Greater-Noida expressway. While recently, 300 planters have already been installed at the said route. That being said, efforts are also on to replace those planters that have already dried at around this route.
A major inspection of the planned work is expected around April 15, 2021.
Also Read: Only 39 Percent Of Delhi Students Aware Of Guidelines As Schools In Delhi All Set To Reopen?