Urban development often comes with its share of troubles. Mass settlement of people in a city- regardless of it being mega in size- coupled with limited resources that are always exhaustible is a real challenge. And moreover, in some cases, an existential reality. A defining symbol of urbanisation is transportation. At times for the burden posed on it by a sheer mass that depends on it day in and day out. And on other, the challenges posed on it by sustenance.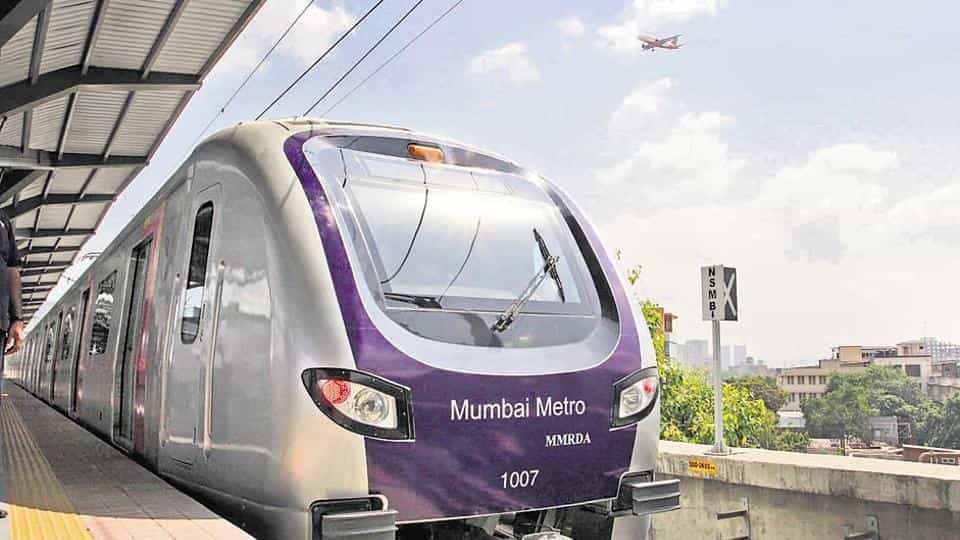 In these times marked by incessant rise in all possible urban problems- particularly in a country like India- there's nothing more important or possibly even close to than a metro rail function. This has been the most definitive need of our society and a culture that thrives on timelines, deadlines, distances and more often than not in meeting them, every single day, of the month and year. So in arguably India's most happening, feisty city- thriving with opportunities- the need for a metro rail was always going to be crucial. One felt glad that Mumbai got one, even after years of promise and typical inactivity from whatever sources responsible for gathering it.
And now, in just months of being completed after a period of onerous development, Mumbai Metro has experienced a new benchmark, one that it can be proud of and for times to come. Just a few hours ago on April 30, 2018- Mumbai reached the 400 million passenger mark. Promoted by the Reliance infrastructure- Mumbai Metro One, the state of Maharashtra's first metro ever and that too in the most cosmopolitan hub has experienced a sterling record for all people who commute on a daily basis and reach far off destinations in Mumbai's epic chaos.
With shape-shifting developments like the Mumbai Metro One, the face of urban commute has been redefined. Moreover, as a transport utility, there are tons of value-added services that have been added to the basket for Mumbai's commuters. With constant growth happening on Andheri-Western Express Highway, leading to even a 48 per cent increase, there's reason to believe huge ballpark estimates shall fuel further growth. With 378-382 trips on weekdays, a record of 1,25, 894 trips were completed an year back in 2017. If that's not that a way forward for Mumbai Metro One, then what will ever be.
Other than that the Mumbai Metro One has crossed a major performance indicator that's pegged it in a league of it's one. With an astonishing punctuality record of 99.99 per cent on one of the world's most densest corridors, the efficiency has put the metro rail in a distinguished league.