Can hospitals ever inspire a positive feeling? As the common saying goes, may a person never get into any kind of trouble in life so as to see the face of a high court, police station or a hospital. Ever heard that one? You may have. The latter, after all, is that fact of life that one finds great trouble getting used to. And it's hardly a surprise to believe that line of thought. Since there's always this negative thinking associated with places where individuals are convalescing, it can ever happen that facets in life like illnesses and diseases are accepted with glee.
But then is there great sense in only resting with the negative associated with a medical centre or hospital? Well, if you happen to be aware of a rather brilliant saga that took place right in the heart of the national capital, then you could be coaxed into thinking that the positive too happens in places where one thinks exists only negativity.
In fact, it may make sense to call it a medical miracle in Delhi. So the question is, what really is this so-called medical miracle in Delhi about and why's it creating the right kind of noise that all leading media platforms are talking about it?
Well, believe it or not, but a 30-year-old woman by the name of Aastha Mongia, suffering from congenital disorder for no fewer than the past three decades was able to open her mouth for the first time.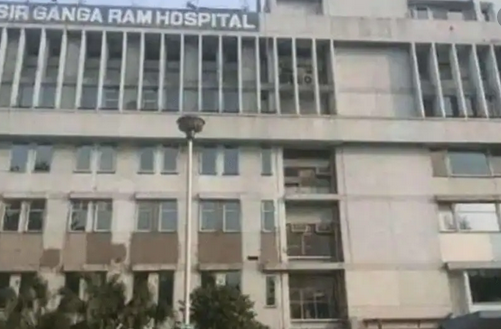 Also Read: Shocker From New Delhi: In 2020, There Were 54,000 Deaths Due To Pollution Alone!
In a rare breakthrough of sorts, the woman, who was brought to the city for treatment at the Ganga Ram hospital early this year in February has been suffering with the condition for the past thirty years- not a brief period travail by any stretch of our imagination, right?
And here's why the very fact that the patient's sudden change in fortunes as witnessed at the Ganga Ram is being touted no less than a medical miracle in Delhi:
Just imagine her plight. For the past several years together, Aastha's jaw bone was connected to her skull (bone) from both sides of the mouth. As a result, she was never able to open her mouth and had been, until such time, surviving on fluids.
Upon interacting with her family, it became known that owing to the inability of the woman to open her mouth, her teeth had gradually started decaying. In fact, so critical was her condition, that several medical facilities simply refused to operate her.
And that's not all; it is not that her family had not consulted several facilities around the world in order to seek a way to help Aastha recover. As a matter of fact, her family had consulted some of the leading doctors from around the world, including those from India, the United Kingdom, and Dubai.
That being said, just when it appeared that no breakthrough could possibly be reached, Dr. Rajeev Ahuja, Senior Plastic Surgeon, from Shri Ganga Ram Hospital's Department of Plastic and Cosmetic Surgery stood up and made himself count.
Also Read: New Limits Set For Delhi Amid Rise In COVID 19 Cases!
And here we are: a patient who hadn't opened her mouth for years together and just when it was being felt that the worst was around the corner, there appeared a famous medical miracle in Delhi. It's an episode that shall be cited and recounted for years together.