India is a land of many mysteries, the rich Indian history holds many concealed secrets that are still unknown to the world. Some of them are so baffling that no one including the scientists and doctors can unravel the truth behind that. In such secretive arena of mysteries, there lies a small village Kodinhi situated close to the town of Tirurangadi in Malappuram district in Kerala which has left many paragons scratching their heads over the phenomenon that has seen almost six times as many twins born than the global average.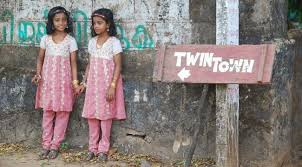 Yes! The Village is also called "Twin Town" because it has more than 200 sets of twins born to the population of just 2,000 families. The most surprising fact is that every year the rate of twin birth increases in the village. Many doctors and researchers have conducted various studies to ascertain the exact cause of the twin phenomenon but nobody has come to a conclusion.
Villagers here say that this twin phenomenon started three generations ago only, that is between 60 to 70 years ago. During the various studies that have been conducted here in Kodinhi, the genetic factors have been ruled out of the list of the reason which can cause such bewildering twin birth rate. The doctors say that it has something to do with the soil or water of the place but no direct correlation between dietary intake and twin births has been proven till now. Even the women from Twin Town or "Kodinhi" who marry off to other places are known to give birth to twins.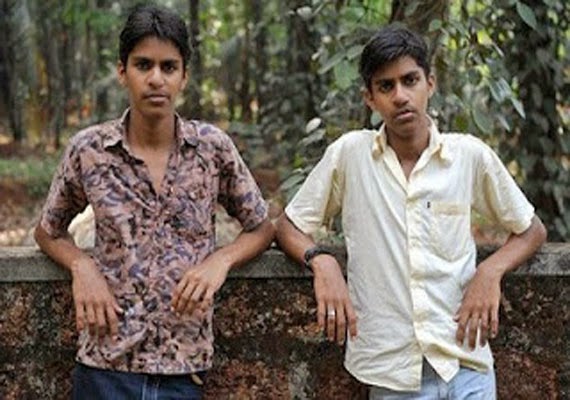 Where people are still trying to learn the truth behind multiple twin births, Kodinhi is struggling from problems peculiar to people of multiple births. In 2008, 30 pairs of twins along with their parents found the first association of twins in India called The Twins and Kins Association (TAKA). It aims to bring to wider attention to the twins of Kodinhi and their families and provide support concerning their education and health.
For years, doctors are trying to crack the scientific implications that cause the twin birth at this rate but till now the phenomenon is categorized under a naturally occurring anomaly as no-one knows what is causing this exceptional level of twinning.
Doctors hope that may be someday they will learn the truth and bottle it up to provide help for the couples that are infertile. The day the secret behind Kodinhi's underlying uniqueness will be learned, it will be added as one of the greatest marvels of medical science.
Follow us on Facebook and Twitter for more updates. Don't forget to like and share. Do tell us your views in the comment box below.
6 Jan 2017
Avni S. Singh