They say life comes with a packaged deal. There are some positives one takes pride in. And at the same time, there are some negatives one simply cannot avoid. But it could be said, the same is also true for cities. When you are a part of a major megalopolis, there is a list of positives that keep you in good stead. At the same time, there are some negatives you simply have to accept. There's no other way. Now what about Delhi? Are there some positives we simply ignore and don't quite pay much heed to?
Well, first things first.
The greatest criticism leveled against Delhi is that it's a constantly growing city. For a city that's the national capital of the world's largest democracy, it doesn't help that its current population is somewhere along the lines of over 2.5 crores (according to latest figures).
Add to that, the constant befuddlement of having to contend with encroachment, a constantly rising number of cars, limited water resources and, severe health epidemics that hurt the common man who's a stranger to luxuries of life.
When you pit Delhi against such severe negatives, it may cast a very dark shadow. It certainly doesn't help one bit to note that the city is chided- and rightly so- for being deplorable where women's safety is concerned.
To give a fair idea about Delhi's current status as a women-friendly city, perhaps simply asking a normal question would suffice. Would the girls and ladies of India feel safe in Delhi or would they feel safer in Mumbai?
Perhaps, eight in ten would offer a resounding reply, suggesting Mumbai. All that told, there's nothing quite right for the city often cited for its greenery and an exciting offering of mouth-watering food and delicacies.
But is that all? Is it fair to only level criticism against a city that's in possession of a rich fabric of history and where one can truly feel the real meaning of what is meant by heritage?
That leaves us with an interesting query of sorts. Shouldn't it also be asked whether there are any positives about Delhi that one conveniently ignores?
Could it be that in this chaotic mess where women don't feel safe, where amid the constant bickering of a modern life led amid contrasting challenges; timelines, distances, traffic snarls, the lack of a parking space, and a constantly rising level of pollution there still are some positives about the national capital that need to be explored?
And that said, let's take a good look at some of the many positives about Delhi that need to be reflected upon in the same manner with which fanatics level mind-boggling criticism about a truly historic city.
Delhi is home to one of the most beautiful Sufi-music hubs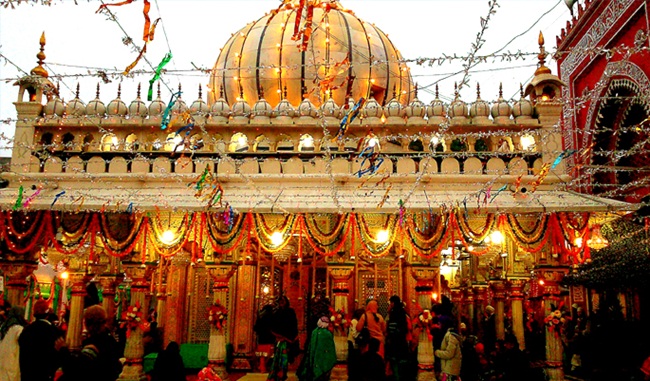 There's this splendour about New Delhi that shines through the busy by-lanes and chaotic streets that were once laden by bazaars, street-markets and a bit of everything, whilst still retaining a part of a beautiful history.
One of the most iconic parts of New Delhi is the Hazrat Nizamuddin Dargah. Now, while this is first and foremost, a place of religious and spiritual importance of the Muslim population of the city, it also happens to be a fascinating spot to mingle with catchy music and hypnotic Sufi rhythms.
One of the oldest and most famous centres of Delhi renowned especially for a quaint evening walk or a gentle stroll down the memory lane, the Sufi Dargah is where amazing Qawalis, Shayaranas and other intriguing aspects of music and poetry take place.
What a fascinating insight particularly for a city that's fast falling prey to a rising corporate culture, isn't it?
The legend surrounding Mirza Ghalib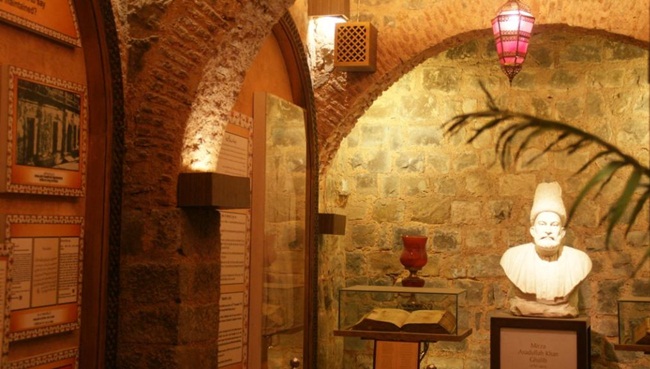 If you would have heard the ever-hit number 'Kajrare' from Mr Bachchan's Bunty and Babli, then you may have paid attention to an interesting line used in the dance number. "Ballimaran Ki Dareebein Ek Taraf Teri Meri Kahani Dilli Mein."
Referencing Mirza Ghalib, the lyricist has beautifully captured the essence of Old Delhi, a checkered destination that's intrinsic to an outstanding legend of Urdu poetry, Mirza Ghalib.
An irreplaceable part of Delhi, is the quintessential tourist spot, in the form of Ghalib ki Haveli, nestled in the heart of Old Delhi.
You can neither take Ghalib out of Delhi nor take Delhi out of Ghalib; this isn't just a bond. It is, but an unbroken affair peppered with love and sprinkled with poetic genius.
Now, isn't that among the best positives about Delhi that's often under-appreciated?
There's a bit of a North-East in Delhi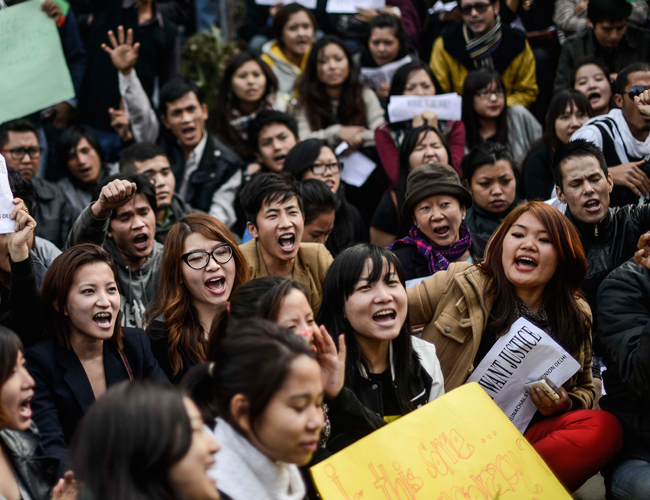 One of the greatest positives about Delhi is that it houses anyone and everyone from around the country. And that, truth be told is a fascinating high that few other Indian cities command.
Not even in Mumbai, Jaipur or Pune would one find the sheer number of charming and lovely people from India's northeast as what one may find in the national capital.
Delhi hardly distances itself from being one to anyone who wishes to settle down here; whether that is the youth of the Northeast, the IT-educated youngsters from down South of the country or those who migrate from the remaining parts of the nation, checkered by 29 distinct states and hence, myriad identities.
Therefore, to suggest a great positive about Delhi, it could be said that it happens to be a home to not only those who had migrated here post the tumultuous partition or those who were born here but also happens to be a home to India's own from different corners and walks of life.
Delhi has led the way where international airports in the country stand
Sometimes one's got to lead by an example. Isn't it? The same can be said about the mad bustle that one finds in New Delhi.
While it has not only unfurled a spectacular mini-airport city of sorts today, one of the finest positives about Delhi stems from the fact that it houses the enviable T3 terminal, a landmark international airport (and terminal), that given the sprawling space, luxury and extensive indoors has become a shining example of India's infrastructural prowess.