Consider this. There's this absolute delight of a place you don't even think twice before chilling at, whether with friends, family or loved ones. It's pretty much got all- high-end eateries, niche dining places, delightful fancies you could buy from artsy shops. Wait, that's not it. Yet. There's even a lakeside view. But, above all- a setting you'd liken to the rusticity of beauty Western cinema delights people with. Now, if that were not 'Khaas' enough, then what would be? But you know what, there's a concern with Hauz Khas- amongst your favourite loved hang out spots in Delhi.
With 22 bars and restaurants sealed by the Government of Delhi, there is more than just chaos in the streets of the otherwise glitzy Hauz Khas.
But if you thought that the long-standing issue on environmental issues and licenses between the administrative bodies and restaurant or bar owners is the only burning debate, then hang on. Sadly, Hauz Khas is plagued with a murkier problem that's evidently stemming from this fall out.
Picture this. Over 700 rendered unemployed, out to fend for their selves. Or, for the lack of better expression- left in the cold. It is a feeling you might liken to a determined employee sacked by a corporate. Could life get worse for providers for their families? It doesn't take you to be an Einstein to understand the current situation haunting hundreds of staff that worked in these several Hauz Khas eateries.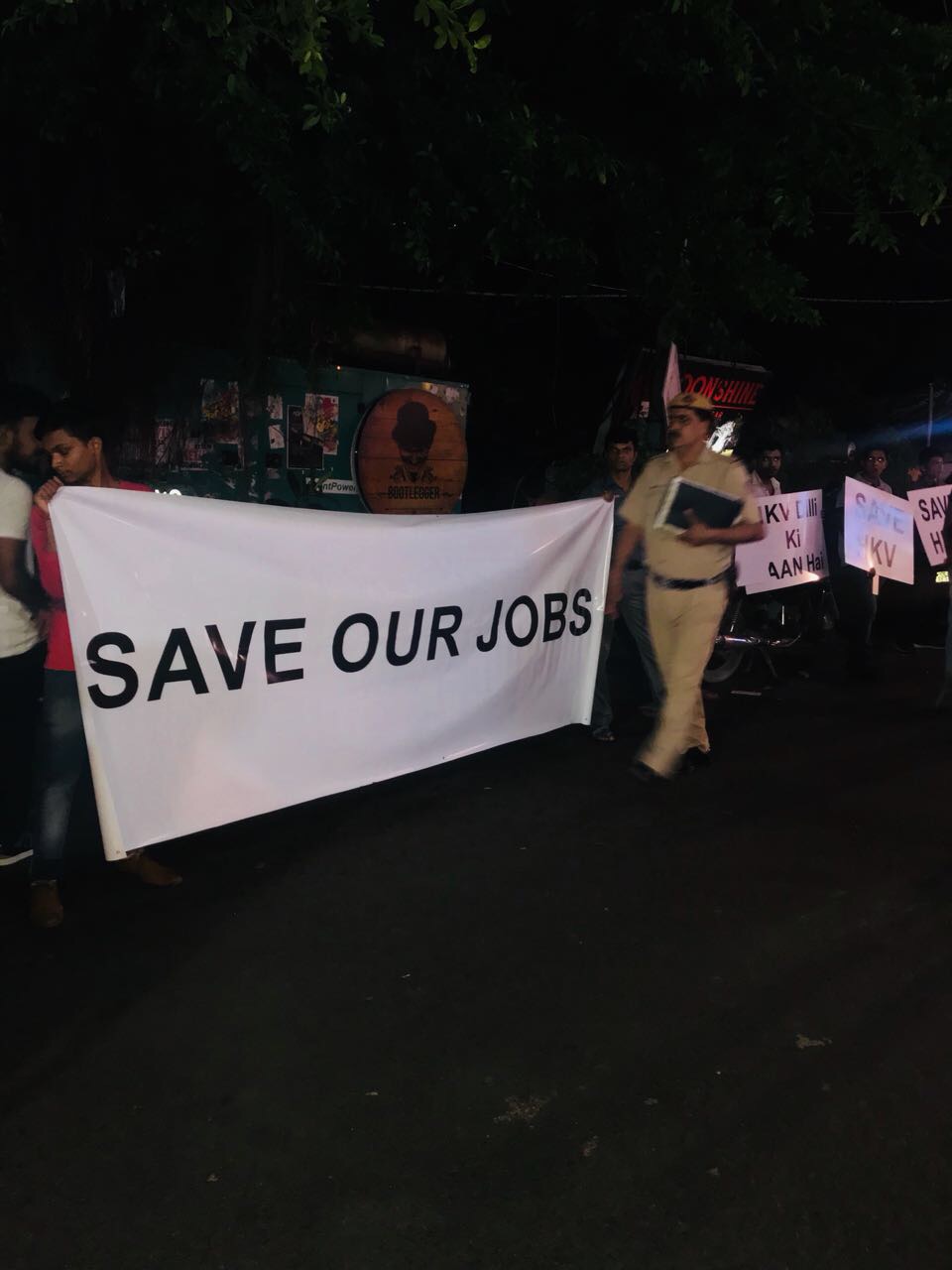 So the weekend that's gone by, Hauz Khas did unfurl buzz and movement, albeit not the most pleasing one on September 23. So this last Saturday, usually a peppy day universally was fraught with chaos and confusion. Not to mention, anger and tension.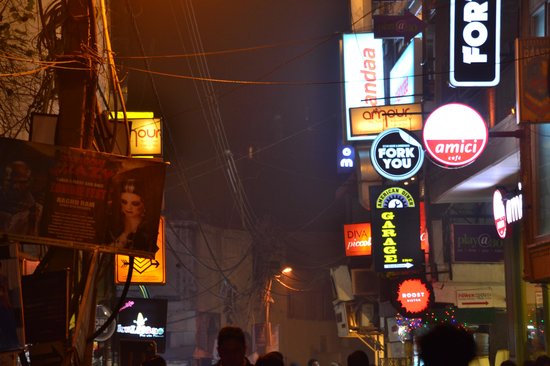 Amidst the chorus of protestors, voicing what was to them- a need for the hour- "Hamari Naukri Bachao", "Save our jobs"- a thing stood out. Helplessness. Sheer helplessness.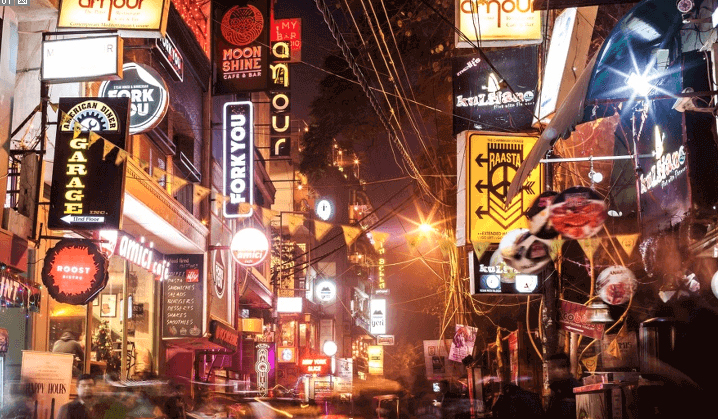 Soon then, somewhere in the midst of the ensuing chaos- one could see restaurant owners standing together; their faces- dripping with sweat. Not happy faces. Only, tense foreheads. Why did that happen? "What do they expect from us. We've been here at Hauz Khas for a while now, didn't expect this at the least." Their worries were aptly captured in harmless questions pained by search for answers. Sadly then, it seemed, none was around to give any.
But while social media critics were quick to judge "is this a total breakdown of Hauz Khas", concerns loom large.
These, it must be said, are valid questions the fraternity here looks an answer for. With 700 staffers directly coming under the line of the shocker at Hauz Khas – fears run rife for their families and dear ones. Who is going to earn for them? The world is not yet a peaceful land in entirety, right?
That said, here's what one would want to see in the coming days. While none can deny the role a government plays in instituting norms and regulations that stand paramount when it comes to following safety, environmental measures- it would be wonderful to see peace restored to a place that as so crucially been- one of Delhi's hang out lifelines. Isn't it? More power to you Hauz Khas!