In an official Tweet posted on the micro-blogging platform, the Delhi Metro Rail Corporation happened to post an important update, one that many students from different parts of the national capital would have noted with a great sense of gladness:
"To facilitate students for the UPSC examinations, Delhi Metro services will begin at 6 AM from terminal stations of all lines on 4th October."
It is, therefore, important to take note of the fact that in the coming hours, all lines shall be operating around the city from as early as 6 am. This is, of course, as pointed out, in a bid to help all students appearing for the UPSC examinations.
At a trying time, with much of the country still trying to get back to its feet, albeit amid cautious measures and steady progress, this is an uplifting piece of news right from the beating heart of the national capital of India. Right- for how else would one put it?
The positives ones among us who have seen many distorted views being said about the Delhi government, may note the aforementioned with a sense of gladness, especially the UPSC aspirants.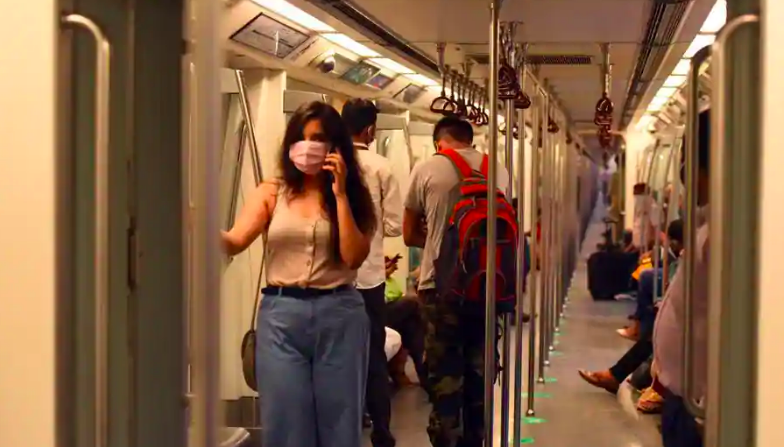 A media report that published more information on the story happened to share some insights and therefore, it is worthwhile to note the following:
The Civil Services preliminary 2020 examination held by the Union Public Service Commission (UPSC) was earlier scheduled for May 31, which had to be postponed amid the Covid-19 pandemic. On June 5, UPSC had announced that it will conduct the prelims examination on October 4 at 2,569 centres across 72 cities in the country.
Another important statistic that one may want to note is the following:
More than 10.58 lakh candidates have applied for the examination this year.
This is the same Delhi that, a few months ago, had been tasked by the honorable Supreme Court for the alleged apathy shown by the city's hospitals toward the COVID-19 patients, a sour incident that should never have happened.
But what's welcoming to note is that some bright spots are again making positive developments take centre-stage. Such a refreshing sight, right?
Having said that, Delhi has also been observing a sporadic rise in overall COVID cases, which on some days, hit the plateau whilst on others, impose threats.
Here's the important COVID 19 stat one needs to note of where it comes to the Delhi NCR region:
So far, there have been no fewer than 286K cases in the city while the number of deaths, as per official numbers, is reported to be 5,438.
May the city see better days in the times to come and ditto for the remainder of the country. And here's wishing the students the very best of luck for their examinations. Where most of us might enjoy yet another Sunday, there will be many who shall be writing key examinations on October 4.